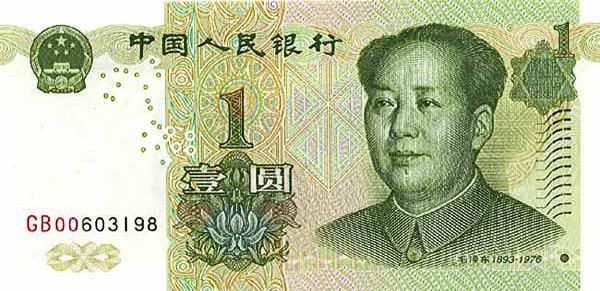 So the Chinese have devalued, says everybody and his friend. Personally I would argue there is much more to this move than a simple devaluation.
Let me point you to a couple of news items which might have escaped your notice, at least in connection with the Chinese move.
On July 31 it was announced that a free trade agreement including Pacific Rim countries is unlikely to be signed. Although China was not to be among the signatories, it would be certainly impacted by the agreement that cuts into its sphere of influence; in fact Beijing has accelerated its trade initiatives in Asia, presumably also in response of the prospective deal.
On August 5 the IMF staff has announced that a decision on inclusion of the Chinese yuan (NYSEARCA:CNY) in the basket of currencies making up its Special Drawing Rights (SDR) has been delayed until September 2016 from the end of 2015, when it was originally scheduled.
China has pushed for its currency to be included in the basket for some time, with the US calling for a more flexible exchange rate before backing the deal.
Let us also remember that some years ago China had called for SDR to be used in a way akin to an international currency, if not as the world's reserve currency itself.
Last, the Chinese would have chosen a technically peculiar way to devalue: in fact the People's Bank of China (PBOC) is now calculating the daily yuan fix including the closing price of the previous day's trading session.
Now that looks like a move towards including market forces in the fix, which means a step closer to free float, a lot more than an outright devaluation, which could have been performed simply by buying foreign currency while selling yuan: not difficult if you're the one printing the Chinese currency.
So far, it looks less than obvious that China has simply decided to devalue, but of course we cannot be certain.
The reason most people thought this was an outright currency devaluation is that they were all convinced the yuan would rise if it was left to float freely. What if the market begged to disagree?
To this point let us also consider that China is making it increasingly easier to move money in and out of the country. Some analysts believe that in 2014 800 billion dollars left China and foreign currency reserves in China have decreased for 4 consecutive quarters. That makes it more difficult for the Chinese central bank to prop up its currency: it simply has less ammo.
That capital could leave China and the EM space in general was not difficult to see. All it took was a credible threat by the Federal Reserve to raise rates and this would reverse the massive dollar carry-trade created in recent years. I dubbed this 'the great carry' and wrote about it here.
Also, as Alberto Forchielli of Mandarin Capital Markets wrote, there is another matter: most institutional money is benchmarked to indices, of which MSCI are the most tracked. MSCI happens to include in its market-cap weighted indices only free floats available to international investors. So if you have a Chinese company worth, say, 1 billion but only 10% is available for international investors, your weight in the MSCI index will be for 100 million. In a world in which money is leaving China, the easiest thing to do to have money moving in would be to increase those free floats.
So now ideally we would need a counterproof. How about Kazakh Tenge (KZT)? Just last week the Central Asian nation of Kazakhstan let its currency float freely; the result was a fall in the currency by over a quarter of its previous value. Obviously this has to do with the fact that the main Kazakh export is oil, the price of which has fallen significantly in the last few months. With foreign currency reserves drying up, the Kazakh Central Bank must have decided it didn't want to take any more pain. This is clearly a very different case with respect to China but there are similarities.
So what should you do with your money now?
First I would argue the situation is a lot less obvious than it looks. China is probably going through pain but it might have understood opening up to the market (at least more than now) is the only way to prosperity.
If this is correct look for signs of further opening of the Chinese stock market to foreigners.
I have been bearish on China until now but if you see those signs it might be time to buy Chinese stocks.
Next, I would say that like I had previously written "…for the next few months it should be profitable to treat both volatility and correlations as an asset class while making asset allocation decisions".
I still think that is the case.
That means tactical positions on volatility are not only going to be profitable, but are also the best hedge for traditional portfolios. Considering some positions might be relatively inexpensive, I would recommend you look for an advisor who knows how to take advantage of these opportunities. In fact most private investors lack the mathematical skills or access to trading instruments to do it themselves.
So long, and trade carefully.
Disclosure: I/we have no positions in any stocks mentioned, and no plans to initiate any positions within the next 72 hours.
I wrote this article myself, and it expresses my own opinions. I am not receiving compensation for it. I have no business relationship with any company whose stock is mentioned in this article.