"What books should I read?"
"What blogs should I follow?"
"Who do you follow?"
Very common questions that I get all the time, so here is a list of favorite value investing resources. This is NOT a complete list of every resource on the Internet. This is a compilation of the resources that I personally read and visit regularly. With these types of lists, there will be hundreds of sites, books and people I leave out, so if you have one that you want to share, please leave a comment on the blog.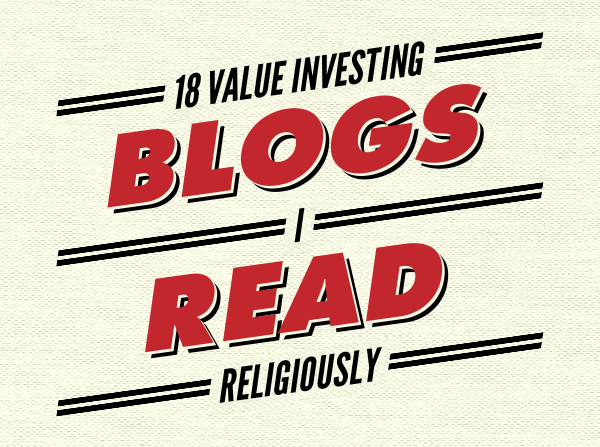 High-quality bloggers don't post too often, and I don't like to get overwhelmed with content. I've found that these 18 blogs are very easy to manage. Plus, the reason why I read blogs is to supplement my thought process and to get in the mind of other bloggers.
From the list, there are only a few that offer stock ideas. Most are related to thinking.
Check out these bloggers who are definitely passionate, smarter and better than I: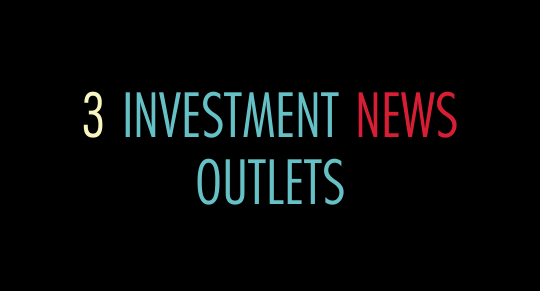 I don't like news. It's all negative stuff to gain readers or viewers. It's easier to ask news junkies what's going on in the world or markets and get a shortened response instead of watching an hour of noise.
But I do follow these 3 sites to quickly go through headlines when I'm browsing. They filter out all the crap content, so it's very easy to manage and read good quality stuff and interesting stuff.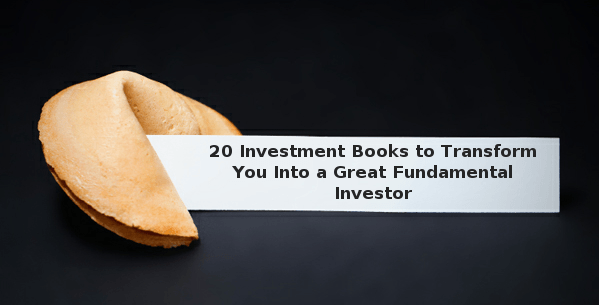 Here's how I approach investment books. I try to maintain a "core" set of foundation books that I can go back and reference or read to brush up on certain topics. Technical books like accounting and financial analysis and ones that helped strengthened my mental game.
In sports, the best athletes have more than technique. They always have a solid approach to the game, understand situations and have nerves of steel. That's how we should approach investing.
Then, from the core set of books, I branch off towards more specific areas of fundamental investing. Visit this page for more details. It's the official page of the best investment books.
Easy = can read quickly and easy to understand
Intermediate = slower reading, requires thinking on application
Difficult = very technical and detailed, notes required, more than 1 reading needed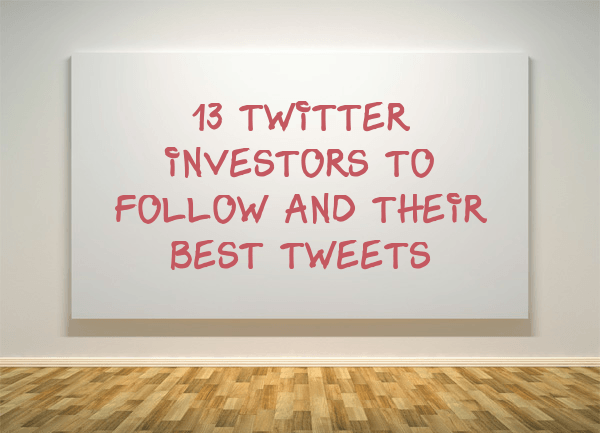 Because there are so many fine value investors on Twitter, it's hard to list them all. I could literally list hundreds. The Twitter timeline vanishes so quickly that it makes it difficult to capture everybody. So I've resorted to selecting the people on my list that I regularly read, have a certain number of followers, are seen as authorities and offer plenty of value in a noisy social media. News accounts and users who don't engage were excluded.
Here are my favorite Twitter users and their best tweets.
Your investment returns will dramatically increase the day you stop listening to the mainstream financial media.

- MicroCapClub (@iancassel)

"Three things can ruin a person: Drugs, liquor and leverage." Charlie Munger

- Tren Griffin (@trengriffin)

I was asked in an interview this week, "What is the single biggest risk for investors right now?" My response: "Themselves, as always."

- Ben Carlson (@awealthofcs)

As I get older I realize most people don't want to understand things. They want to confirm what they think they already know.

- Cullen Roche (@cullenroche)

One of my favorite quotes, I think from @MarkYusko "Investing is the only place where when things go on sale, people run out of the store"

- Meb Faber (@MebFaber)

40% of financial advisers plan to retire within next decade or so, 46% lack a retirement plan for themselves http://t.co/34gAJ2CA3r #WSJ

- Jason Zweig (@jasonzweigwsj)

Munger: I stopped "scrounging" for net nets, sought high quality businesses and managers instead, "and my returns didn't go down that much."

- Tobias Carlisle (@Greenbackd)

Fascinating to see tech stocks creep their way into value portfolios after decades of little presence. pic.twitter.com/Rgx9AKUAc5

- Patrick OShaughnessy (@millennial_inv)

Never Buy Expensive Stocks. Period.: http://t.co/4MLo1kEvZ2

- Wesley R. Gray, PhD (@alphaarchitect)

I now "get" value investing, buying cheap things and being patient is always out of favor no matter the market.

- Nate Tobik (@oddballstocks)

"Buffett thinks of cash as a call option with no expiration date, an option on every asset class, with no strike price." - Alice Schroeder

- Hardcore Value (@HardcoreValue)

Explaining TV to a kid 20 years from now: pic.twitter.com/U44GQoI0eB

- Morgan Housel (@TMFHousel)

15 Principles of Allocating Capital http://t.co/q5CD1bXVzA

- The Manual of Ideas (@manualofideas)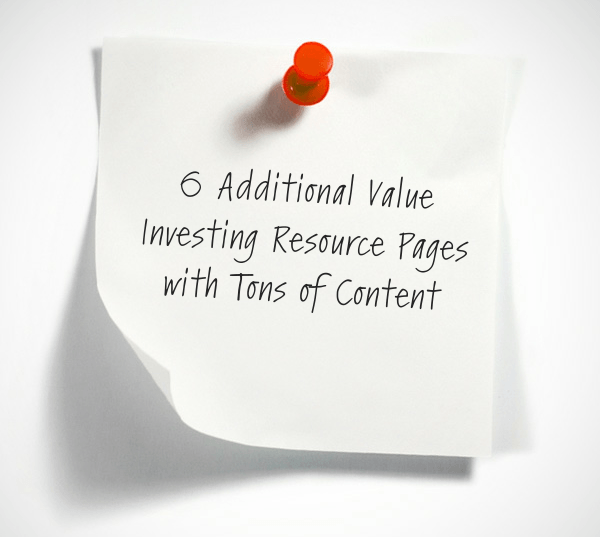 Some have hundreds of links. Honestly they are great resources, but be warned that it may be too many.
This is my list of go-to resources in the world of value investing. Let me know what yours are.
Disclosure: I/we have no positions in any stocks mentioned, and no plans to initiate any positions within the next 72 hours.
I wrote this article myself, and it expresses my own opinions. I am not receiving compensation for it. I have no business relationship with any company whose stock is mentioned in this article.