Danish toymaker The Lego Group is the producer of the ubiquitous Lego blocks. The company has an unbelievably strong brand to bankroll its operations and to produce enduring memories for children (and in many cases, adults) around the world. It would be no exaggeration to say that Lego is the Disney (NYSE:DIS), the Starbucks, or the Apple of the toy realm (i.e., the dominant brand in its main industry).
Despite concerns about the traditional toy market due to mobile games, and decreasing revenues at rival, Mattel (NASDAQ:MAT), Lego turned in impressive results in its last financial statement. Lego saw its profit jump 31% in the first half of 2015 from last year, while revenue rose 23%. As the Wall Street Journal reports:
Lego said the rise in earnings was fueled by strong sales of its Lego Ninjago and Lego Elves sets, but also the weakness of the Danish krone and the euro against most major currencies. The fluctuations have had "a significant impact on our results, with our Danish krone-reported sales figures increasing an additional 5% purely due to currency movements," Lego said in a statement. Lego said the underlying revenue growth of 18% was encouraging because it compared with a strong first-half in 2014, during which products derived of the Lego Movie had boosted sales. In contrast, larger U.S. rival Mattel Inc. saw first-half revenue fall 4.9% to $1.91 billion as Barbie sales slipped. In the second half, Lego expects its long running Star Wars franchise will get a boost from the new Star Wars movie, premiering in December, according to Chief Financial Officer John Goodwin.

The company is also betting on a new videogame, Lego Dimensions, which will reach stores later in September. The videogame, developed in cooperation with Warner Bros., is Lego´s entry ticket to the billion dollar toys-to-life market, which ties toys to videogames by letting physical action figures unlock new characters and levels inside the games.
It's worthy of note that Lego also already has a lucrative foothold in the video game market, with Lego-related games selling over 100 million copies. The upcoming Lego Dimensions for PS3/4, Xbox 360/One, and the Wii U should prove to be a highly lucrative and appealing concept, as it's riding the wave of the "toys-to-life" phenomenon that Activision Blizzard (NASDAQ:ATVI) started with Skylanders. In Lego Dimensions, Lego figures and a portal can be played in the game itself. A visit to the Wikipedia page on the game shows the immense number of franchises involved and the large number of toy packs and associated paraphernalia. It's a little bit overwhelming for even a young person like myself who isn't a fan of all of the franchises involved. Translation: boku bucks. (Pun entirely intended.)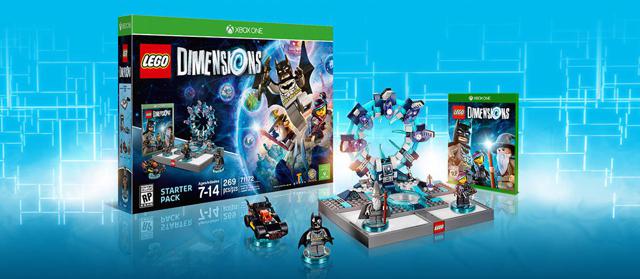 So, Lego is in a very good spot right now. It has certainly made a great comeback from when the firm was on the verge of bankruptcy around 2004, and like Disney, has the remarkable ability to virtually print money from various franchises, toy lines, theme parks, and video games. Potential Lego shareholders have been agitating for years to bring Lego to the public markets, so with Lego awash in cash now, and standing strong with future offerings, wouldn't it be a good time for the firm to go public with an Initial Public Offering (IPO)?
Unfortunately for potential Lego investors (like myself), it seems that management is still firmly against the idea and won't be going public in the near future. Why is this the case? The answer largely lies in one word: control.
You see, Lego has been a family-owned business for a long time. It's a toy dynasty. Even a casual reading of Lego's history will show you how much the owners of Lego want to keep a tight grip on running their company. Lego's managers are not willing to transfer control of the firm from their hands to potentially millions of institutional and individual investors. Lego's private owners have historically resisted calls to go public, and have rebuffed such measures as recently as February of 2015, where the Lego Movie had significantly boosted results.
Lego is officially now the world's largest toymaker, passing up Mattel. Demand is so strong that Lego is struggling to keep up. So why change? From management's perspective, why raise money from the public markets and resign much of your control over the company, when you can keep the insanely profitable Status Quo? As the proverb goes, "if it ain't broke, don't fix it."
Lego doesn't need to waste time poking around the public markets. They already have contracts or partnerships with Warner Bros., Disney, Rovio, and other high-profile firms to roll out toy lines or video games of powerful franchises. They would be a fantastic growth stock if they ever did go public, but since management does not want to change, the idea is dead on arrival from the start. The owners would rather not auction off pieces of the action to institutional and individual investors.
Alas, Wall Street, it seems that Lego won't be knocking on your door to sell stock anytime soon, unless management has a dramatic change of heart. Ways to play the Lego phenomenon, however, do exist.
Alternative Plays
As previously mentioned, Disney's new Star Wars movie is coming soon, and Lego expects that to boost its bottom line. Time Warner's (NYSE:TWX) Warner Bros. is also a partner of Lego, and Lego theme park operator Merlin Entertainment has its shares listed on the London Stock Exchange for any British readers out there.
Also, Disney, Time Warner, and Activision are all involved or will be involved in riding the wave of the toys-to-life phenomenon. Activision Blizzard is the crew which created and defined the genre in 2011 after all, and both the Skylanders franchise and the Disney Infinity franchise have been very successful. Activision, Time Warner, and Disney all house several highly profitable franchises, and Time Warner specifically is a good alternative play on Lego Dimensions sales.
(Nintendo (OTCPK:NTDOY) (OTCPK:NTDOF) is another company that's involved in the toys-to-life space with their amiibo concept, but for purposes of this article, we'll be primarily focusing on companies related to Lego.)
There are potential challenges down the road for the toys-to-life industry, and toy manufacturers in general. Traditional toymakers have been getting squeezed out by mobile gaming and the plethora of entertainment options available today. So companies like Lego, Time Warner, Disney, and Activision who have adapted by blending the physical and digital realms are poised to keep profiting off of industry trends.
Even better news for newer entrants into the toys-to-life scene (like Time Warner and Lego) is that according to a report from the NPD Group, cross-ownership of Disney Infinity, Skylanders, and Nintendo amiibo figures is fairly high, with 41% of owners saying they have two or more games at home.
However, while the concept of toys-to-life is the vogue toy of today, consumers could simply grow tired of it over time. According to Forbes, much of the growth in toys-to-life is derived from coinciding new releases. So if new games featuring new features for the figures don't keep coming, or new figures aren't released, sales might decline. Watch the sales of toys-to-life figures over time and keep a careful eye out for any warning signs, such as shrinking sales in the segment.
Also, toys-to-life is largely dependent on video game console sales, which have also been under pressure from mobile offerings. The beauty of toys-to-life is that each console owner usually purchases multiple toys for their systems and games. So, even if console sales go down, toys-to-life may remain stable. But I doubt a potential future slowing console market would be beneficial for firms involved in toys-to-life, so also keep an eye on the headwind that may come from console sales.
For the time being, though, with Lego Dimensions soon hitting shelves, and this relatively brand new market showing no signs of slowing down, the toys-to-life craze should continue booming. As the same Forbes article reported in July, this segment of the toy market didn't even exist in 2010, and Activision has made $3 billion off of the Skylanders games and toys franchise alone since 2011.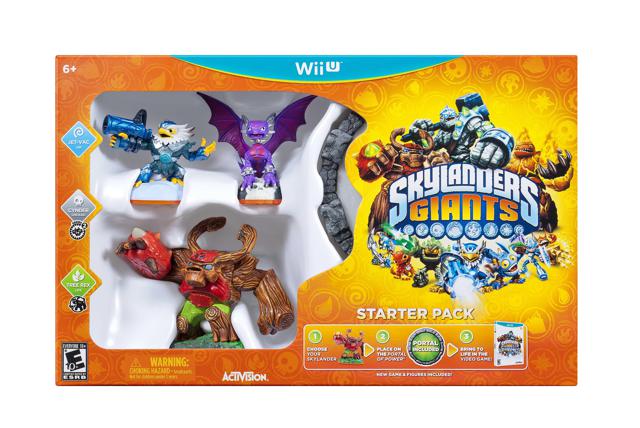 So all is not lost, prospective Lego investors. It just seems that for the time being, there is no way to directly profit by riding Lego stock alongside the people running the Lego show. In my view, the best indirect ways to play a private Lego Group at this point in time would be to buy Disney and Time Warner stock, since both of those companies are heavily involved in working with Lego and are both invested in toys-to-life.
Disclosure: I/we have no positions in any stocks mentioned, and no plans to initiate any positions within the next 72 hours.
I wrote this article myself, and it expresses my own opinions. I am not receiving compensation for it (other than from Seeking Alpha). I have no business relationship with any company whose stock is mentioned in this article.