Stocks with extremely low price to sales ratios generally have a reason for the low ratio. It could be high debt, a declining market position, or sometimes even razor thin margins. I always find it interesting to take a look at these stocks, even if I am unlikely to buy them.
TravelCenters of America (NYSEMKT:TA)
TravelCenters of America operates a chain of travel centers along the U.S. interstate system. These travel centers often include a gas station, convenience store, restaurant, and truck maintenance. The company's p/s ratio is at a low 0.02, primarily due to the consistent losses over the past several years. In fact, the company has only made money in seven quarters over the last five years (twenty quarters).
Click to enlarge: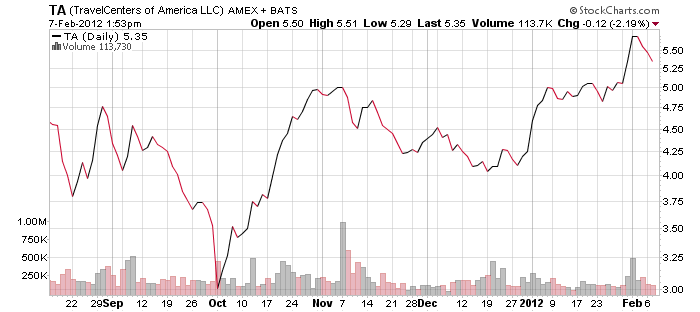 The Pantry (NASDAQ:PTRY)
The Pantry operates a chain of convenience stores and gas stations in the southeast. Its price to sales ratio is at 0.03, can be attributed to both the low margin industry it's in, and the massive amount of debt outstanding. Its long-term debt recently stood at $715 million, over 350% of shareholder's equity. The interest expense on this debt cuts deeply into earnings, with $87.5 million in interest being paid out of $102 million in operating income.
Click to enlarge: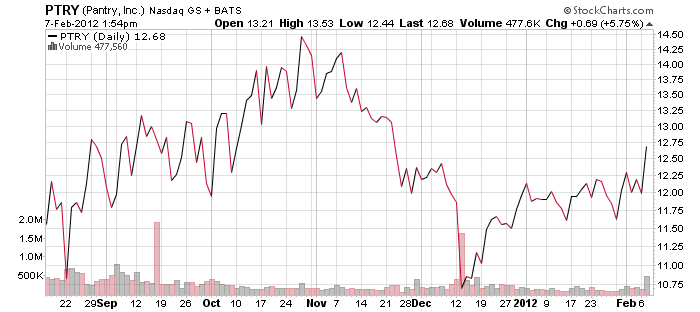 Aegean Marine Petroleum Network (NYSE:ANW)
Aegean Marine Petroleum Network is a supplier of marine fuel and lubricants. It has a p/s ratio of 0.04. Unlike TravelCenters of America and The Pantry, this stock's low p/s ratio is not due to troubled finances, but is a function of the industry's thin margins. Aegean Marine Petroleum is in a commodity business, where there is almost no pricing power, as can be seen by the company's gross margins of around 4% over the last year.
Click to enlarge: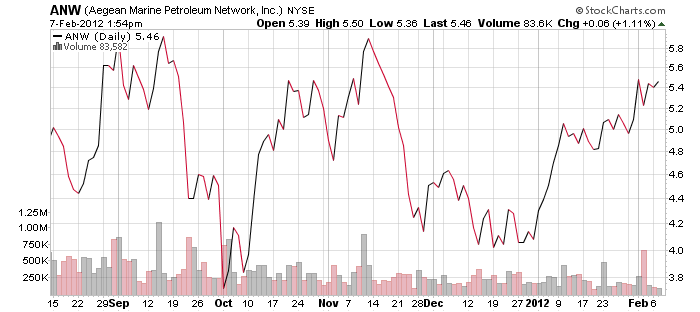 Disclosure: I have no positions in any stocks mentioned, and no plans to initiate any positions within the next 72 hours.