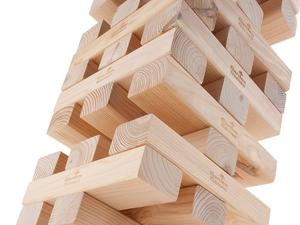 The markets have begun to weaken since Part I was published. However, they could have much further to fall. In addition to the steps taken in Part I, here are additional ideas to help you prepare.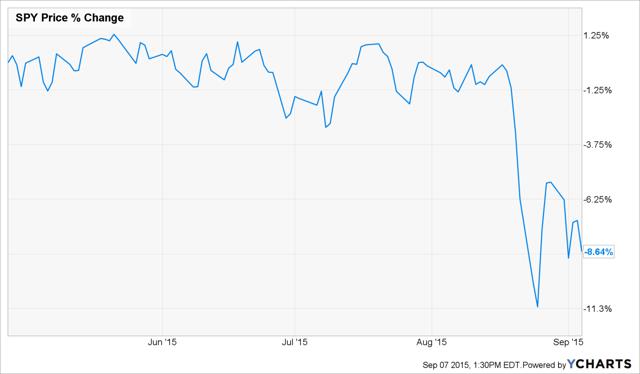 Shorting
As I have discussed in the past, I welcome short sellers, whether we are on the same or opposites sides of an investment. Shorting is a critical part of market price discovery and it could be a critical part of protecting your portfolio in a market collapse. All arbitrarily narrow mandates can lead to opportunity costs, but one that is particularly costly is the "long-only" nature of some investment funds.
When someone is able to buy or short investment opportunities, he can first be analytical - gathering relevant facts, measuring value, and examining events that are likely to unlock or reveal that value. One need not be a fan, only an analyst. Regardless of whether or not you like what you are looking at, there is something to do either way. One can buy, one can short, one can ignore. One does not need to prejudge before reaching a conclusion informed by the relevant premises.
Long only managers tend to take on many of the characteristics of the sell side. It is hard to avoid becoming promoters first and analysts only to a limited degree. Once they are given a particular stock to consider, the question is implicitly, "do you like it or do you love it?" because there is little way to improve your compensation, performance, or reputation by appropriate skepticism.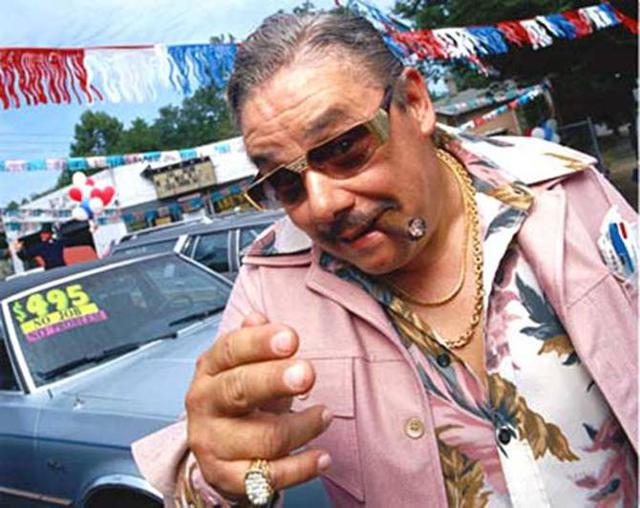 So, ya wanna buy thisus or ya wanna buy thatun?
It goes without saying that investors who are good at shorting securities can make that a lucrative part of their work. But besides making money on the short side, working on short ideas can make a substantial improvement to the long side of one's portfolio. Is a stock expensive? Is the management honest? Is the accountant legitimate? Are the customers real? Is this a fraud? A promotion? A fad? Going through checklists typical of short sellers and failing to find the issues that can make for lucrative shorts can help protect and build confidence in one's longs.
Here are some of my favorite short ideas for your consideration.
Unilife (NASDAQ:UNIS)
Unilife is in the process of conducting a strategic review based on supposed inbound interest.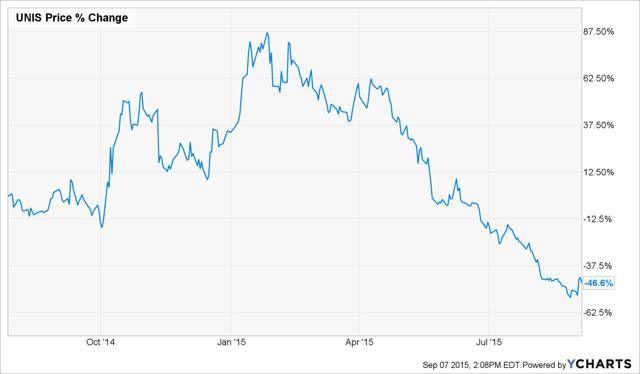 I have my doubts that there are potential buyers. However, if there is anyone interested in buying UNIS, they could always buy it for less later. It is reasonable to expect the recent enthusiasm for the potential buyout to dissipate in time.
Uni-Pixel (NASDAQ:UNXL)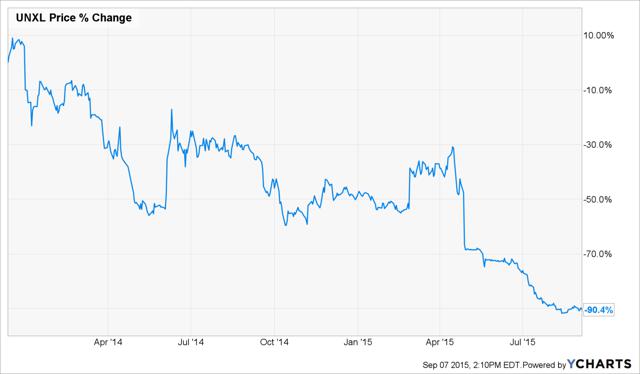 Uni-Pixel is a press release printing dynamo with one of the great promoter's tricks (which we will see again with Code Rebel Corp. (NASDAQ:CDRB) of issuing press releases with the formulation of "Apple (NASDAQ:AAPL) + [insert fuzzy connection here] + Uni-Pixel!" Suffice it to say that Apple does not put out similar press releases touting its relationship with Uni-Pixel. Their product is their stock. Its value, if any, is in the eye of the beholder. I prefer real assets, earnings, and cash flow.
Second Sight (NASDAQ:EYES)
The same folks who promoted UNXL, MDB Capital, subsequently promoted Second Sight. Presumably, MDB got a new list of phone numbers for pitching this stock.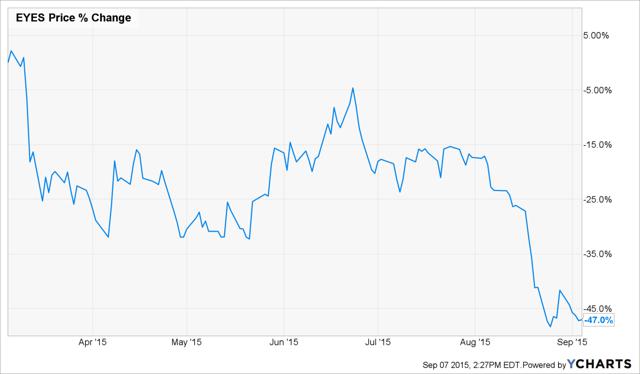 Anyone feeling ripped off and litigious should note that MDB employees are mostly located in Nicaragua, which lacks an extradition treaty with the US (fun fact about this country: for an almost perfect test of American political leanings, nearly everyone from the center to the right pronounces it with an English accent. Nearly everyone to the left pronounces it with a Spanish accent, perhaps out of fealty with Daniel Ortega and the Sandinistas. English-speaking news correspondents in the middle of an English sentence routinely jump into an elaborately accented local dialect when mentioning this country's name).
GoPro (NASDAQ:GPRO)
GoPro is cool. It is not, as far as I know or suspect, an accounting fraud. It is not a zero. However, the market has gotten a bit intoxicated with its coolness. Its management is highly - and effectively - promotional.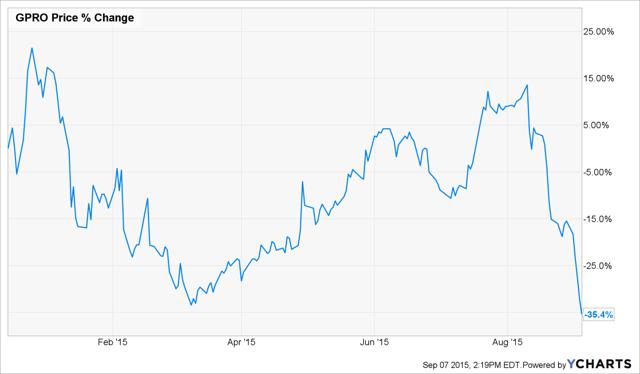 At the same time, they made great use of its high stock price to reduce their own economic exposure to it. There are a number of other companies already excellent at producing similar gizmos. With strong competition and compressed profitability, this company is a teenager that will have to grow up fast.
InterOil (NYSE:IOC)
Among all of the heavily promoted stocks, InterOil is probably the one with the most aggressively belligerent promoters. This is always a good sign when shorting a stock.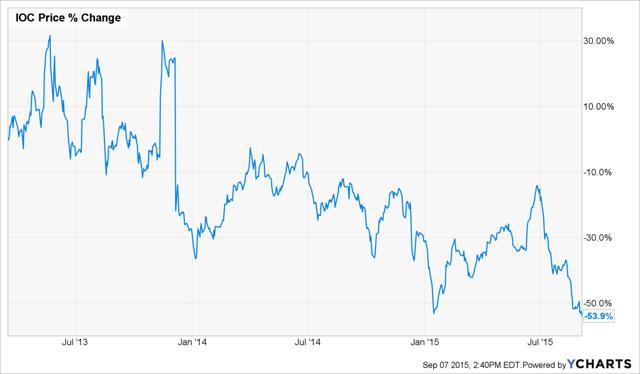 Like many of these types of stocks, they are prolific press release writers. They could deforest much of Papua New Guinea with the number of releases that they have put out. What they don't produce much of is natural gas. If that ever changes in the future, it will probably be only after much more equity dilution.
DARA Biosciences (DARA)
DARA is promoted by Sierra World Equity Review, which makes MDB Capital look like a hotbed of sanity and sobriety in comparison (incidentally as of this writing, the SWER site appears to be down). Not ones to not toot their own horn, they would have you know that,
Every single Publisher Alert so far has been a WINNER, Sierra's publisher is batting 100%!!
The stock that they were promoting at the time is since down by more than half.
Their next subject is DARA, which they have hyped just in time for the company to sell more equity.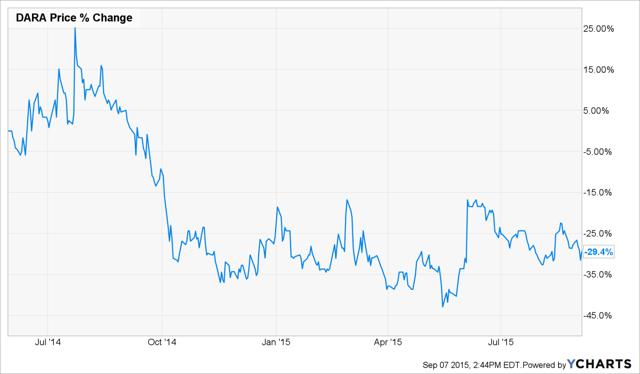 The company is currently being sold, but its prospects remain questionable.
Investment Talent
I am short the very idea of investment talent. On the entire planet, how many publicly traded stocks are run by people with any demonstrable talent? I count to ten, including Y, BRK.A./BRK.B, DJCO, FFH, LUK, L, MKL, WTM, PSHZF, and GLRE. It is a short list and I am not excited to pay much of a premium even for these master asset allocators. I sure don't want to pay a premium for too many others. So when public securities price easily replicable portfolios at big premiums, I am pretty happy to take the other side.
For one recent and strange example, the Herzfeld Caribbean Basin Fund (NASDAQ:CUBA) currently trades at a 21% premium above NAV. What is the Herzfeld Caribbean Basin Fund, you might ask? Maybe some exotic securities that cannot otherwise be purchased? Um, no. It is a bunch of stocks easily purchased by anyone with access to a Charles Schwab (NYSE:SCHW) account:
Top Holdings

Copa Holdings SA (NYSE:CPA)

8.81%

 
 
 

MasTec Inc. (NYSE:MTZ)

6.01%

 
 
 

Seaboard Corp. (NYSEMKT:SEB)

5.43%

 
 
 

Lennar Corp. (NYSE:LEN)

5.32%

 
 
 

Royal Caribbean Cruises (NYSE:RCL)

4.91%

 
 
 

Norwegian Cruise Line (NASDAQ:NCLH)

4.54%

 
 
 

Banco Latinoamericano (NYSE:BLX)

4.17%

 
 
 

Carnival (NYSE:CCL)

3.42%

 
 
 

Cemex (NYSE:CX)

3.08%

 
 
 

Consolidated Water (NASDAQ:CWCO)

3.07%

 
 
 
So why would anyone pay above NAV? Well because of the ticker symbol. Someone wanting to get in on the action of the recent US-Cuba thaw could look up this ticker and buy, buy, buy. It is down 15% since I disclosed this idea in February, but it is still expensive.
Pimco High Income Fund (NYSE:PHK)
Another premium priced closed-end fund is the Pimco High Income Fund.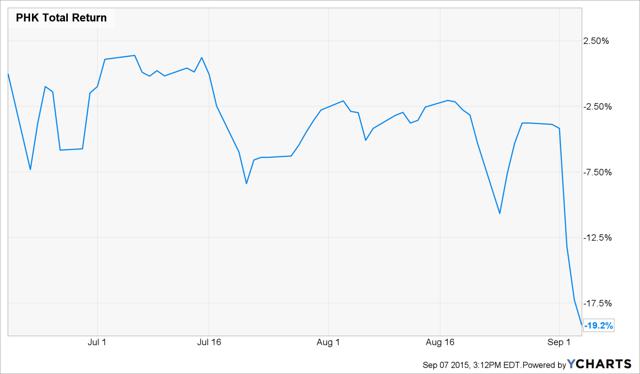 PHK is an expensive security relative to NAV and its NAV is expensive relative to the risks in its portfolio. It trades at a 12% premium above NAV despite a lack of evidence of investment talent. Like "CUBA," "High Income" simply offers price-insensitive retail investors what they are looking for without looking further than what they are called. They have what Bird and Fortune would call "very good names."
Direxion Daily China Bull 3x Shares ETF (NYSEARCA:YINN)
Direxion Daily China Bull 3x Shares ETF offers the perfect combination of stuff that I like to short in every syllable:
I am highly skeptical of how Direxion structures its securities.
Daily increments are far too short for sensible investments.
China is still overpriced even after its recent selloff.
I am no bull and recoil from the characterization.
3x ETFs suffer from the constant leverage trap.
They misunderstand yin, which should be the bearish ETF.
After those concerns, the only parts that I am comfortable with include "Shares" and "ETF."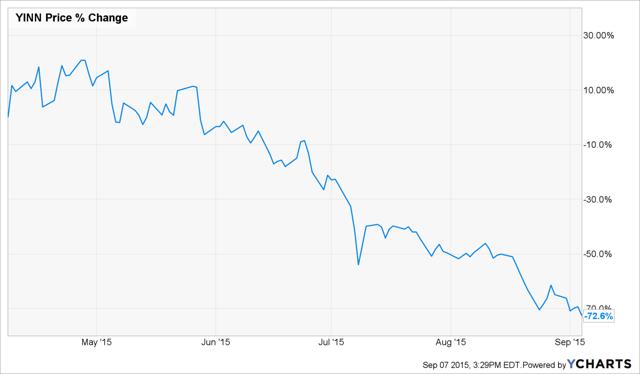 After losing over 70% of its value in five months, it is still expensive. Sifting the World members can check out additional short ideas and discussion in our value investing forum.
Conclusion
These are the types of positions that I would hold in preparation for a market collapse. As far as long ideas, I would build up a backlog of ideas on a shopping list so that you can be ready to buy them if they go on sale. I would not look for merely cheap stocks, but situations where there is a complete dislocation between value and price. Please continue reading by clicking on the following link:
Disclosure: I am/we are short UNIS, UNXL, EYES, GPRO, IOC, DARA, PHK, CUBA, YINN.
I wrote this article myself, and it expresses my own opinions. I am not receiving compensation for it (other than from Seeking Alpha). I have no business relationship with any company whose stock is mentioned in this article.
Additional disclosure: Chris DeMuth Jr is a portfolio manager at Rangeley Capital. Rangeley invests with a margin of safety by buying securities at deep discounts to their intrinsic value and unlocking that value through corporate events. In order to maximize total returns for our investors, we reserve the right to make investment decisions regarding any security without further notification except where such notification is required by law.
Editor's Note: This article covers one or more stocks trading at less than $1 per share and/or with less than a $100 million market cap. Please be aware of the risks associated with these stocks.