The increasing reliance of big pharma on mergers and takeovers has long been suspected, but now it's official: in 2016 sales from acquired products will equal those from internally developed ones, says an analysis using EvaluatePharma data covering the top 20 companies.
And the analysis shows that 64% of the top 100 phase III drugs– measured using net present value– are externally sourced (see charts below). This includes the number one project, Roche's (OTCQX:RHHBY) anti-PD-L1 MAb atezolizumab, which the company gained through its purchase of Genentech.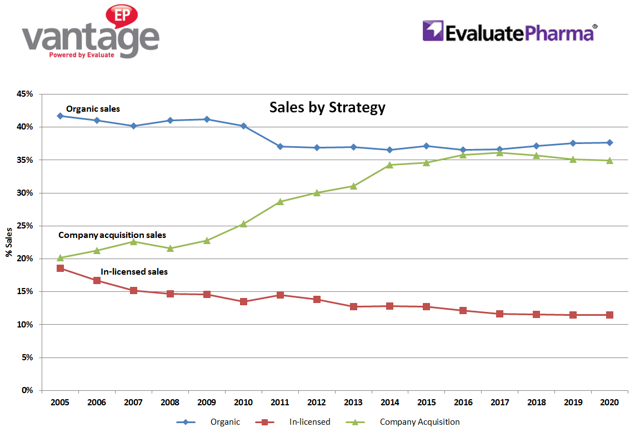 Figure 1: M&A to match organic sales in 2016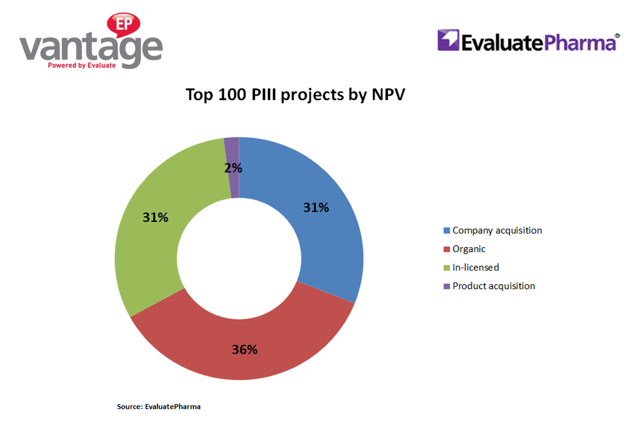 Figure 2: Top 100 phase III projects by current NPV
Roche is the company most reliant on M&A, according to the analysis – another big phase III candidate, lampalizumab, also came via an acquisition, that of Tanox by Genentech, and 77% of the company's sales came from acquired drugs in 2014. This is forecast to rise to 85% by 2020. The strategy does not seem to be doing the Swiss group any harm: it is set to hold on to its number three spot in the pharma industry in five years' time.
Allergan is expecting a similar increase in bought-in innovation – not surprising considering the number of deals it has struck in recent years. Its shopping spree should help it become the ninth-biggest pharma company in 2020, up from number 19 in 2014.
Meanwhile, Bristol-Myers Squibb is expected to see the biggest jump in outsourcing: while just 16% of last year's sales came from acquisitions, this is forecast to rise to 61% in 2020. Much of this is down to its PD-L1 inhibitor Opdivo, on track to become the company's biggest growth driver, with 2020 sales of $7.9bn.
Bristol picked up Opdivo along with the fellow blockbuster Yervoy with the acquisition of Medarex in 2009; the $2.4bn up-front fee looks like money well spent.
Bristol's second-biggest drug for 2020, the blood thinner Eliquis, also came from outside the company. It was originally developed by DuPont Pharmaceuticals.
Company
Share of sales from acquisitions
2014
2015
2016
2017
2018
2019
2020
Roche
77%
82%
83%
84%
85%
85%
85%
Allergan
53%
64%
65%
67%
68%
69%
70%
Bristol-Myers Squibb
16%
24%
37%
45%
52%
56%
61%
Gilead
62%
31%
32%
31%
26%
22%
20%
GlaxoSmithKline
10%
11%
13%
14%
14%
14%
14%
AstraZeneca
3%
3%
5%
6%
8%
10%
12%
However, several companies are not following this strategy. Gilead Sciences, for example, will see the proportion of its sales coming from externally developed drugs decrease.
The company's most promising phase III contender, at number two in our chart, is the HIV drug tenofovir alafenamide – a prodrug version of Gilead's older HIV therapy Viread, which was developed in-house.
And the new drug's potential is dwarfed by the group's hepatitis C portfolio, a blend of internal R&D and acquisition. Harvoni is still expected to be Gilead's best seller in 2020, followed closely by GS-9857/SOF/GS-5816, currently in phase II. However, this could soon change if, as expected, Gilead uses its recent $10bn debt raise to do deals and diversify away from hep C.
Two other companies, GlaxoSmithKline (NYSE:GSK) and AstraZeneca (NYSE:AZN), also do not have much to show for acquisitions – the former because it has eschewed M&A and the latter because the projects it got through its Medimmune takeover have come to little.
The UK groups could rely on licensing products in, a strategy that has had mixed results so far, at least for Astra. There have been criticisms that the company has paid over the odds for risky early-stage assets such as Rigel's rheumatoid arthritis candidate fostamatinib, to which Astra ended up handing back the rights after phase III.
But Astra's in-house effort has scored some successes, and it is also making partnerships work in its favour – notably its deal with Celgene (NASDAQ:CELG) for the anti-PD-L1 antibody durvalumab, which netted it $450m up front (Celgene signals bigger immuno-oncology push into blood cancers, April 24, 2015). The asset is key to AstraZeneca's future success, being its most promising phase III contender.
Glaxo, meanwhile, is forecast to have flat sales between now and 2020 as it focuses on its steady but uninspiring vaccines and consumer health businesses. Perhaps it should take a leaf out of the rest of pharma's book and buy in some innovation to bolster its growth prospects. If, as some expect, its chief executive, Sir Andrew Witty, is ousted, the company's strategy might well shift towards acquisitions.
To contact the writers of this story email Madeleine Armstrong or Edwin Elmhirst in London at news@epvantage.com or follow @medtech_ma or @EPVantage on Twitter
Editor's Note: This article discusses one or more securities that do not trade on a major U.S. exchange. Please be aware of the risks associated with these stocks.