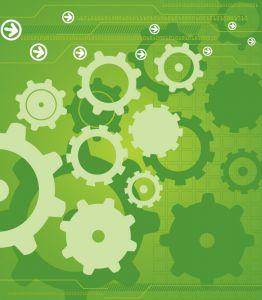 The press and pundits are wrestling with the "Is it or isn't it?" question of whether U.S. stocks are in a bull market. But that isn't the question that matters. Rather, it's "What type of bull market are stocks in?"
We know that the economic indicators have improved across the board and that mega-fears have evaporated. With these risk factors dissipating, the current good earnings season has provided the impetus for the stock market's rise. However, there is more going on beneath the index returns.
The return opportunity is moving to non-blue chip stocks
I have been reading bullish commentary, highlighting how fundamentals have improved, and it is now time to own leading blue chip companies. That was good advice two years ago-- or even last August, when the market dropped significantly. However, in searching for superior returns, the blue chips are generally not the best choice at present. (Yes, there are selected companies that look especially good, but the news is out: Blue chip stocks have been a good place to invest.)
So, what's next? I believe we will see significant returns from well-selected non-blue chip stocks. No, I don't mean weak or troubled companies, but, rather, sound ones operating outside the limelight. "Neglected," "underrated" and "special situation" stocks look to be the next source of high returns.
Cerner (NASDAQ:CERN) is an example
My first non-blue chip purchase, made last October, was Cerner. Since then, I have added to the position and, in January, provided my rationale here. During the past four months, CERN fluctuated, failing to share in the stock market's rise. Then, following Tuesday's market close, it announced excellent results, causing a 13+% rise on Wednesday. Here is the updated graph from my previous article:
Click to enlarge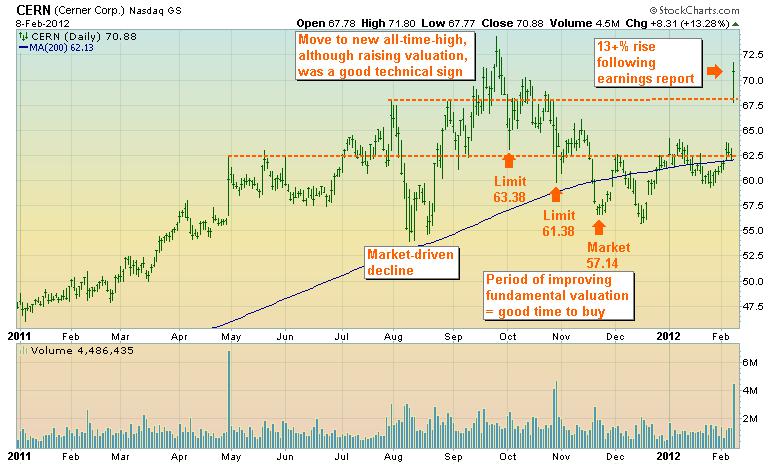 Stock chart courtesy of StockCharts.com
To me, the size of this surprise gain indicates the hesitant speculation on non-blue chip stocks, yet the willingness to buy such companies when results are proved. Therefore, this period offers exceptional return potential from identifying such companies in advance.
Note: This situation is unique to recovery periods in which investors are still focused on risk over return. A normal market will follow, with stocks bid up on likely prospects ahead of results. Then, at the top, any type of excitement can cause buying. But we are a long way from that environment.
The bottom line
Blue chip stocks continue to be good investments. However, since early 2009, most have already produced good returns, tracking the companies' earnings growth. Therefore, we can now view them as a potential source of cash for investing in attractive non-blue chip stocks.
Do you find it hard to let go of those holdings that have produced such good returns? One mental trick is to avoid an all-or-none decision by liquidating the amount of the gains, retaining the original holding size. It's what I did with Caterpillar (NYSE:CAT) early last month, to take advantage of a mini-slump by both Ford (NYSE:F) and Delta Airlines (NYSE:DAL). Since then, CAT is up 19%, F is up 10% and DAL is up 32%. However, the importance isn't the slightly better one-month performance numbers (21% vs. 19%). Instead, it's the portfolio construction: CAT remains an important holding, and now F and DAL offer potential returns from the non-blue chip area.
Disclosure: I am long CERN, CAT, F, DAL.
Additional disclosure: Postions held: U.S. stocks and U.S. stock funds