Introduction
In April, I wrote the original article for the Half-Million Dollar Income Project. This article talked about a portfolio I was creating for my son with the goal of providing him with $200,000/year of inflation-adjusted income in 50 years. Accounting for a 2% inflation rate - that would amount to $538,000 a year of portfolio income in 50 years.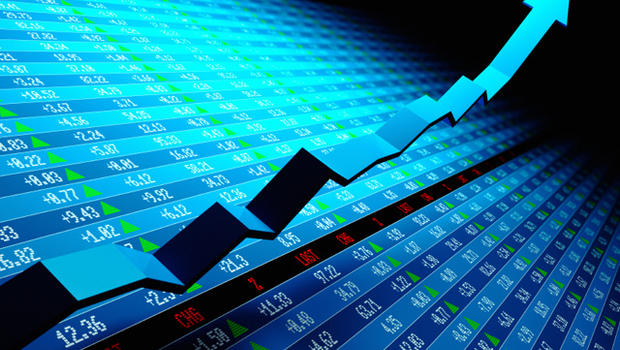 Stock Market Games - CBS News 2
During the course of this article series, which has achieved close to a 100,000 views and 1000 comments, I have been asked several times of my own personal portfolio that has allowed me to retire. In July 29, I wrote the first article about my own $100,000 investment portfolio.
I have been building up this portfolio for many years and it has allowed me to comfortably retire - though not with the same amount of money I hope to provide my son. However, one thing to take account is our expenses are minimal - we already fully own our house and cars - and as a result we don't have many costs that we need to cover.
Portfolio
The first thing I am going to do is list the portfolio's holdings. After that we will talk about the things that have changed and the reason why. I will be highlighting in bold the holdings that have changed since the last article was published.
| | |
| --- | --- |
| Portfolio Name (Ticker) | Number of Shares |
| SPDR S&P 500 ETF Trust (NYSEARCA:SPY) | 3000 |
| Vanguard Healthcare ETF (NYSEARCA:VHT) | 1500 |
| Vanguard Energy ETF (NYSEARCA:VDE) | 3000 |
| Vanguard REIT Index Fund (NYSEARCA:VNQ) | 4500 |
| Vanguard Total Stock Market ETF (NYSEARCA:VTI) | 6000 |
| Pimco Strategic Income Fund (NYSE:RCS) | 12000 |
| Pimco High Income Fund (NYSE:PHK) | 6000 |
| Healthcare Property Investors (NYSE:HCP) | 3000 |
| AT&T (NYSE:T) | 3000 |
| Chevron (NYSE:CVX) | 3000 |
| Berkshire Hathaway (NYSE:BRK.B) | 1500 |
| Consolidated Edison (NYSE:ED) | 3000 |
| Johnson & Johnson (NYSE:JNJ) | 3000 |
| ExxonMobil (NYSE:XOM) | 4000 - $72.50 |
| | 3500 - $47.37 |
| Gilead Sciences (NASDAQ:GILD) | 2500 - $96.30 |
Portfolio Changes
The portfolio has been relatively constant since the last update, seeing its $108,000 of yearly income increase. Part of this was due to new positions that opened up - the new positions in ExxonMobil, Royal Dutch Shell, and Gilead Sciences will add $29,140 of portfolio income.
As of the last article, the market was at recent highs. Because of this, I had significant cash holdings along with holdings in gold, silver. However, the majority of my cash was held in SPDR Lehman Aggregate Bond Fund (LAG).
I like this fund because it pays a monthly dividend. Along with that this fund tends to not take a significant hit during major market downturns. In fact, during the depths of 2008 and not for a period lasting more than a month or two, the fund reached bottoms just 15% below its current prices.
That means I have a fund that pays down strong dividends of several percent per year - compared to banks that pay less than 1% per year. This allows me to get easy access to cash when I need it to take up a major purchasing opportunity such as I did several times.
The ExxonMobil, Royal Dutch Shell, and Gilead Science acquisitions were made at the prices listed above - the Gilead Sciences acquisition on September 28. The cost of these acquisitions was approximately $700,000 using up a significant amount of my cash and increasing the portfolio's value by 20%.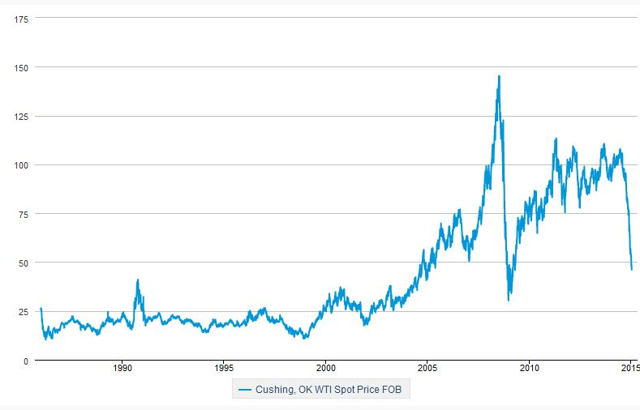 As you can see, oil prices have had a very difficult time recently hitting lows not seen since the bear markets of the 90s and the brief downturn in 2008. In March, when these lows were reached, the majors had not hit the negatives yet. However, with the recent downturn, the majors have finally reacted to the negatives.
At current prices, ExxonMobil and Royal Dutch Shell are trading at yields not seen for a long time. In fact, for the first time in a very long time, Royal Dutch Shell hit a yield of over 8% with prices not seen since 2008 and yields several times that.

Royal Dutch Shell Dividend Yield - YCharts
The above image shows Royal Dutch Shell's yield. As you can see, with the exception of the yield of almost 8.6% seen in 2009, the company's yield has long averaged around 5% since the last major stock market crash. For a major company, a yield of over 8% is unheard of.
Despite the difficult time oil prices have had, I expect a recovery in the long term. Oil is essential to the world and how it operates and demand is expected to continue growing over the long term. In the current situation, oil prices are not sustainable and will eventually recover.
Gilead Sciences has had a difficult time last week - as you guys can see I like buying stocks during downturns. Over the past week, Gilead Sciences has fallen more than 10% on news that 'Hillary Clinton wants to limit prescription prices'.
If she gets elected, it is questionable if she'll be able to limit prescription prices. More so, if you look at how Gilead Sciences priced its drug, its treatment for Hep C is priced below the cost of treatment before the drug was released on top of Gilead's treatment being noticeably more effective and having noticeably less side effects.
Conclusion
My portfolio like most others has seen its positions drop some due to the recent market drop. However, I decided to take advantage of this situation to open up a number of new positions in strong stocks.
Gilead Sciences, ExxonMobil, and Royal Dutch Shell are all strong companies with solid potential and dividend yields. I expect these companies to recover from the current pricing situation, giving me a strong and long-term yield on cost.
Disclosure: I am/we are long BRK.B, CVX, ED, HCP, JNJ, LAG, PHK, RCS, RDS.A, RDS.B, SPY, T, VDE, VHT, VNQ, VTI, XOM.
I wrote this article myself, and it expresses my own opinions. I am not receiving compensation for it (other than from Seeking Alpha). I have no business relationship with any company whose stock is mentioned in this article.