Technology companies must stay ahead of the game in order to thrive. This means that they must embark upon ambitious projects that may not have immediate payback - and often times may not even have a clear path toward monetization. This also means that many projects may never actually get implemented or achieve commercial success. But it's a necessary component for leading tech companies to maintain their edge and be able to adapt in a fast changing world.
Whether it's a self-driving car, the Internet of Things, or using drones for package delivery, technology limits are continuously being pushed and consumers are continuously being barraged with the latest advancements they may not even see a current need for. So what is the technology advancement that I believe can be a major disruptive force and will be the focus of this article? Voice and messaging advertisements.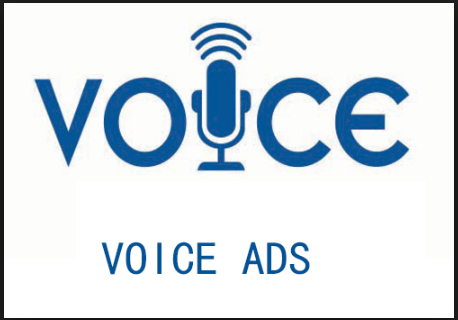 A Little Background
We all know that Google (NASDAQ:GOOG) (NASDAQ:GOOGL) dominates the search and online advertising space. And that is unlikely to change in the near or medium term. But as the world becomes ever more connected and devices become smaller and smaller, user interfaces start to become constrained making voice interaction more appealing. The leading technology companies are obviously aware of this, which has led to explosion of voice activated devices and personal assistants, with the most obvious examples being Google's "Google Now", Apple's (AAPL) "Siri", and Microsoft's (MSFT) "Cortana".
A problem with voice recognition (VR) and natural language understanding (NLU) up to this point has been two fold. One, users expect very good accuracy. It is extremely frustrating to try and use VR only to repeatedly have to correct it, try over, or get a response that it is not relevant. So the error rate must be darn near 0% for large-scale adoption by the consumer. Reducing the error rate is an extremely difficult task, however, given the amount of effort that goes into NLU. For instance, consider this quote from Alex Lebrun, who is the founder of Wit.ai - which is now a subsidiary of Facebook (FB):
[VirtuOz] gave us a first-hand look at just how difficult and tedious a task speech and natural language truly were. Each natural language interface we created took 3 to 6 months to build and involved direction not only from our development team but also linguists and knowledge management experts. And because of the extremely high cost of setup, there was no solution tailored to smaller businesses or developers. No vendor was getting natural language user interfaces widely adopted, including us.
The second difficulty with getting mass adoption of VR and NLU deals with the burdensome computing requirements. "Sphinx" is a VR platform project by Carnegie Mellon University, which lamented in a blog post about these difficulties:
Modern large vocabulary speech recognition solutions like the one that runs at Google requires about 2Gb of memory per decoding stream and requires access to the language model of terabyte in size. For that reason it is not practical to run it on the phone.
This means that a quick Internet connection is required to run an accurate and fast VR/NLU query, along with the related servers that can support a large user base. This difficulty is being largely mitigated these days, however, with 4G data connections and now "wireless in the car" getting more widespread adoption.
With the only limiting factor holding back more widespread adoption of VR/NLU now being the accuracy (other than consumer adoption - more on this later), there are multiple methods being employed by various companies within the industry. Google, Microsoft, and Nuance (NUAN) are using machine learning and presumably brute force code updates to improve their respective NLU engines. Other players like Apple and Amazon (AMZN) are purported to use Nuance, although I'm not aware of anything to definitively point out the exact business relationships.
There are smaller companies and/or start-ups that are using an open source approach to improve NLU engines, such as the aforementioned Wit.ai. When Facebook acquired Wit.ai in January 2015, Wit.ai made its Application Programming Interface (API) free to all developers, with the hope that developers would be willing to share their code for the overall improvement in the NLU engine for everyone.
So what does all this mean? As consumers continue to use VR/NLU, the accuracy and performance will improve, which will drive a better user experience, and thus lead to more widespread adoption.
Widespread Adoption
If more consumers start turning to VR/NLU, what impact will this ultimately have? The answer isn't entirely clear, but here is my take on it. The rise of personal assistants is in its infancy, and it could have a profound impact on the advertising market.
A few recent events led me coming to this conclusion, with the biggest being Facebook's recent announcement that it was launching "M". About two years ago, I surmised that FB may be looking to get into the personal assistant space, with the help of Nuance's cloud. While M isn't exactly a personal assistant like Siri, Google Now, or Cortana, I believe it has a lot more potential than most believe.
Remember the introductory paragraph in this article about needing to stay ahead of the game? Google certainly appears to be ahead of the game and ready to defend its search and advertising turf after this recent report that it was testing a "Purchases on Google" feature. As indicated in the report, Google is looking to exploit the 115% increase in mobile shopping searches to help consumers shop on the go. And the major tool for shopping on the go will be using Google Now for "conversational searches" to help consumers. I presume that the conversational searches could also be expanded to include voice ads.
Essentially, these conversational searches will become the core of monetizing a personal assistant, as each personal assistant will be best suited to search, suggest (based on each user's habits and/or profile), and ultimately complete transactions. In this vein, the traditional browser Google search and advertising would become obsolete, as these functions would be handled by the personal assistant.
While Siri, Google Now, and Cortana could benefit from this transition to voice and conversational search, Facebook's M has a core feature that could differentiate it from other assistants currently in use. Since M is built into the messaging platform, M could become a feature automatically looking in the background to complete tasks. For instance, if you were messaging with a friend that you were bored and looking for something to do, M could automatically parse the user's profile to determine activities they enjoy, such as watching a movie. M could then look up movie times and offer to reserve tickets online, all through a small pop-up or side note that wouldn't directly impact the messaging stream. This would be much less intrusive than a voice advertisement, although voice could still be an option - particularly if a user was driving a car.
Yes, I know, personal assistants are now being made to be "always on" and available in the background (and in fact always listening - see the Samsung (OTCPK:SSNLF) Smart TV controversy), but the method in which traditional personal assistants would need to interact with a user is more interfering - either through voice advertisement or a pop-up notification on a device that may not be in use at the time. If you were in the middle of a phone call or physical conversation with someone, you likely wouldn't want a voice ad to bother you, nor would be looking at your phone to see a pop-up. So in addition to a treasure trove of user data available through Facebook, M has the most convenient route of conveying applicable message and/or voice ads to its users, and could give it a huge competitive advantage.
Voice ads wouldn't just be limited to personal assistants on a smartphone, tablet, or car either. Despite recent assertions by Netflix (NFLX) that it would not adopt video advertising, targeted voice-based ads on its streaming service could represent a huge revenue opportunity in the $70 billion TV and video advertising market.
Just think about this. Who wouldn't want Netflix to ask a viewer if they wanted to take advantage of a great deal at the local pizza joint while in between episodes of an Orange is the New Black binge watching session? (Raising my hand). Combine that with the ability to order and pay with just simple voice commands, and my lazy Sunday would be complete.
Conclusion
The point of this article isn't to imply that Google's traditional browser search or ads are going to be completely obsolete anytime soon - because they won't. Instead, I believe that investors should be keeping a keen eye on the highly lucrative search and advertising market as technological advances bring about new opportunities. In addition to assessing how stiff the competition will be for Google in this new paradigm of conversational search and voice ads, I'm also researching a few under-the-radar investing opportunities related to this concept, so stay tuned.