I believe that you should always have some exposure to the precious metal market, whether it be gold, silver, or platinum. Many of my friends bought the actual physical product - gold bars and silver coins - thinking that such as strategy is optimal for hedging against a market crash. However, if you're playing with large sums of money, storage and security become an issue.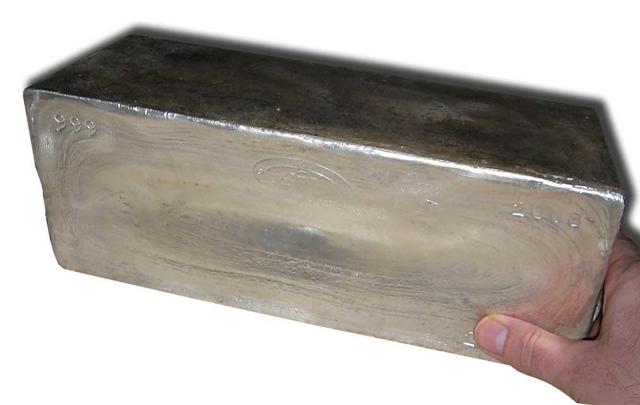 In addition, investing in the metal itself tends to underperform compared to a miner. But investing in a miner brings us back to the field that many wished to avoid when first deciding on investing in precious metals: Ultimately, miners are companies. Thus, an investment in a miner requires more research and is potentially riskier than directly investing in a metal.
I've written previous articles on Endeavor Silver (NYSE:EXK), one of which was an exact transcript of my interview with the CEO. But in this article, I want to elucidate on why I believe silver prices are on the rise, and that investing in a silver miner should be an objective process. For this reason, I have listed the fundamentals and considered the future situations of the companies based on the price of silver rising or falling.
The Future of Silver
If you invest in a silver miner, by necessity you must be bullish on silver to some extent. After all, the price of any silver miner and the price of silver are highly correlated. Thus, before I make a recommendation to buy a miner, I must first convince you that silver itself is a good buy. My reasons follow:
Oil: According to my statistical analysis between SLV and the United States Oil Fund (NYSEARCA:USO), over the past five years, the correlation between silver and oil has dropped from moderate to zero. That is to say, while many investors at the moment are scrambling to predict the direction of oil, as oil is highly correlated to the market and specific industries, silver investors need not concern themselves with the price of oil and can consider silver by itself, at least for the time being.
Inflation: We are currently in a state of near-deflation (and it's mostly thanks to oil). Silver is a strong hedge against inflation, and its recent price collapse could have something to do with investors not worrying so much about inflation. However, though we cannot predict the timing, inflation is inevitable, just as a rebound in oil prices is inevitable. Getting in on silver before inflation hits allows you to buy - at a discount - a method of hedging against that inevitable inflation.
Weather: Reports from around the world are teaching us that weather conditions are becoming unstable. Whether it's due to global warming or climate change is moot - the point is that unpredictable changes in the weather make commodities more risky. I predict that we will see a surge of commodity investors and speculators turning to silver as a hedging tool. Also realize that poorer harvests leads to higher prices, which adds to inflation.
Banks: Some banks have begun to stockpile silver. JP Morgan Chase, for instance, has recently greatly stepped up their silver stockpiling and now has the largest commercial stockpile of silver on the planet. This is not without reason. And JP Morgan is not alone. As silver becomes less available to the average investor, we should see prices rising - this is what some people mean when they refer to the silver market being manipulated.
Industry: Then there are the industries that actually use silver for non-investment purposes. Take the solar cell industry, for example. Two solar panels require an ounce of silver. As solar panel installations rise, demand for silver will rise, driving prices upward. Food for thought: China recently increased its solar panel installation target by 30%.
All of these factors lead to a reasonable silver bull thesis. Silver has already begun spiking. We might already be at that pivotal time when silver has already hit its true bottom.
Choosing a Silver Miner
As you probably know, investing in a silver miner is a better way to long silver than buying SLV; miners tend to move more drastically than SLV when SLV is bullish. I pointed this out in my previous articles. I also showed how EXK overperformed when silver prices rose but didn't underperform when silver prices fell.
My point now, however, is to show you the main silver miner choices you have. I have already compared what I consider to be the two best silver miner stocks for speculation in a previous article on EXK vs. First Majestic (NYSE:AG). But now we look at a bigger list with much bigger companies:
| | |
| --- | --- |
| Company | Market Cap (in M) |
| Silver Wheaton Corp (SLW) | 5,800 |
| Tahoe Resources (NYSE:TAHO) | 2,200 |
| Pan American Silver Corp (NASDAQ:PAAS) | 1,200 |
| Helca Mining Corp (NYSE:HL) | 952 |
| First Majestic | 458 |
| Coeur Mining (NYSE:CDE) | 426 |
| Endeavor Silver | 185 |
We want to look at the fundamentals that make a mining company profitable. So, let's start with all-in sustaining costs per ounce of silver:
| | |
| --- | --- |
| Company | All-in sustaining cost per ounce of silver (in USD) |
| Silver Wheaton Corp | 14.46 |
| Tahoe Resources | 12.87 |
| Pan American Silver Corp | 14.50 |
| Helca Mining Corp | 16.36 |
| First Majestic | 14.49 |
| Coeur Mining | 16.60 |
| Endeavor Silver | 16.86 |
These costs are important because they imply the degree of the profit margin of the silver sold. But this is only one piece of the puzzle, as the bottom line relies on more than just all-in sustaining costs. Let's look at the most recent profit margin for each company:
| | |
| --- | --- |
| Company | TTM profit margin (%) |
| Silver Wheaton Corp | 27 |
| Tahoe Resources | 14 |
| Pan American Silver Corp | -83 |
| Helca Mining Corp | 1 |
| First Majestic | -35 |
| Coeur Mining | -178 |
| Endeavor Silver | -41 |
Though common sense would tell you that lower all-in sustaining costs would lead to better profit margins, we see no correlation; profit margins are all over the place. Only three miners have a positive profit margin, one of which is negligible. With silver prices falling below $15/ounce this year, the surprise is actually that some of these miners have managed to maintain profitability.
Many of these miners are just holding on until silver prices can rise again. And when silver does rise again, I believe the miners with the least amount of debt to equity will have an advantage. Let's look at the debt to equity ratios of these miners:
| | |
| --- | --- |
| Company | Debt-to-equity ratio |
| Silver Wheaton Corp | 0.16 |
| Tahoe Resources | 0.02 |
| Pan American Silver Corp | 0.04 |
| Helca Mining Corp | 0.37 |
| First Majestic | 0.14 |
| Coeur Mining | 0.75 |
| Endeavor Silver | 0.13 |
Here, TAHO and PAAS are looking close. Given the state of the market, I'd say only CDE and HL seem to have troublesome numbers. Debt is a bigger problem for miners hoping to expand or miners that pay out dividends, such as SLW.
We should compare these miners' free cash flow statuses, using their market cap as a divisor for easy comparison. A miner with low debt and a high free cash flow ratio should be able to continue weathering this low-silver market while expanding to new mines and still paying dividends to their investors.
| | |
| --- | --- |
| Company | Free cash flow divided by market cap |
| Silver Wheaton Corp | 16 |
| Tahoe Resources | 3 |
| Pan American Silver Corp | 5 |
| Helca Mining Corp | 37 |
| First Majestic | 12 |
| Coeur Mining | 75 |
| Endeavor Silver | 13 |
Choosing a Miner
Let's start with SLW. What's not to like about the investing in the biggest silver miner on the market?
Consider the case of the silver price dropping to $14. SLW will also fall, as SLW's correlation with SLV is 0.94. In this case, the stock price of SLW is dropping because the silver price is dropping, but additionally, SLW's all-in sustaining cost will be above the price of silver, leading to a company that cannot turn a profit. Of course, this holds for all the above companies at a certain silver price threshold.
So, any case against investing in SLW is really the case against investing in any silver miner. Aside from speculation, the only reason to hold a miner is so that you can invest in a company that's producing profit off of selling silver rather than speculating on silver price. In this case, you would be illogical to hold any silver miner that's not turning a profit. Thus, looking to the all-in sustaining costs, you would find it logical to drop all the miners who cannot produce at below the cost of silver. The last stock you would be holding onto, in this strategy, would be TAHO.
All of these miners of course expect the price of silver to rebound. They continue producing and expanding their mines, preparing for a future in which silver prices are high enough to easily stay below it in production.
Still, you have reason to invest in these companies now if you want exposure to silver. Some are still turning a profit despite the low silver prices. Investing in the miner would be a proxy for silver investing plus the benefits of investing in a company responsible to ensure profitability. In this case, choosing a miner you think will benefit most when the silver price rebounds. Looking at pure correlation with SLV could help you predict this, but at this point you're better off choosing a company that has the ability to be future-oriented and continuing to expand during this time.
SLW, currently selling at $14.5, looks good in these respects. TAHO, $9.5 looks to be the safest choice if you're worried SLV will continue to fall. But then considering the upsides of these stocks should silver prices rebound, it's hard to tell which has the most upside.
If I were bullish on silver and had to make a decision for a long-term silver miner position in my portfolio, I would most likely choose SLW, as they have no debt and strong free cash flow. They'll be seeing improvements in an already profitable company, whereas many other companies will be in more of a "digging ourselves out of ditches" stage.
I've written several articles on EXK, as I believe they have the potential for a high upside. Technically a penny stock, as it sells at under $5, and having stabilized itself quite well during this silver bear market, EXK will likely attract much of the attention of new investors entering the market because of their thoughts on the rising price of silver.
In any case, remember you're investing in a company, which is tied to the market, and silver. So in terms of risk, consider treating it like your investment choice has two betas: an "extra beta," tying it to silver; you expose yourself to two types of market risk in exchange for the ability to benefit from both those markets but you also have the downside protection of the human beings running the company.
In any case, most investors should carve out a space in their portfolios for precious metals. I do not consider silver a conservative investment, as the silver market works just like any other market. But having exposure to this market does allow some hedging against market corrections and inflation. So in that sense, it can be used to diversify your portfolio in the same sense of the old-fashioned way of investing across industries. If I were to enter this market at this time, I would likely start with TAHO, wait until the price to book values of SLW begin to form a strong upward trend, and then drop TAHO for SLW. And if I were restructuring my portfolio, I would simply drop all silver investment capital into TAHO while I wait for the silver market to recover.
Disclosure: I am/we are long EXK.
I wrote this article myself, and it expresses my own opinions. I am not receiving compensation for it (other than from Seeking Alpha). I have no business relationship with any company whose stock is mentioned in this article.