In Part One of this series on the Future of Education I looked at two stocks that own notorious for-profit colleges (DeVry (DV) and Apollo (NASDAQ:APOL)). I also explained how alternatives such as like Udemy, Skillshare, Italki and Uncollege are offering superior outcomes for students, more quickly and more cheaply. Therefore I believe that those for-profit colleges are doomed.
In Part Two here, I will talk about 2U (NASDAQ:TWOU), a company that has built an online course platform. It partners with top colleges to bring courses online. While it does have a future, I think it's overvalued.
. Image source:USDAgov, Flickr, under a creative commons license)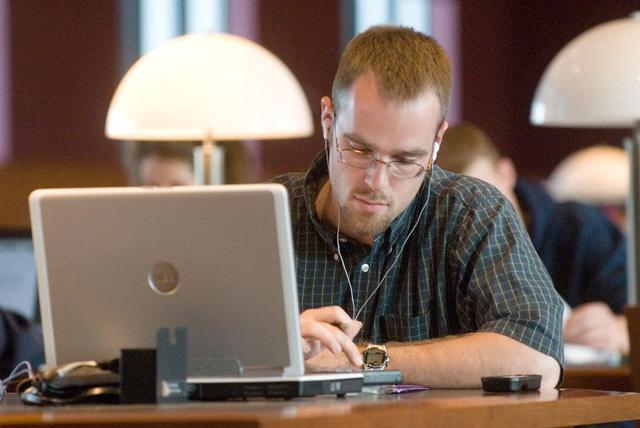 What does TWOU do?
2U has partnered with top colleges like Berkeley and Yale to bring their courses online. It promises to bring together face-to-face classes, course content and "real world experiences" with their platform.
This can be doubly profitable for both 2U and the universities themselves. Without the physical infrastructure costs of landscaping, classrooms and administration, these universities can deliver good courses at a lower cost, with lower overhead. And 2U can therefore charge highly for its platform (currently 60% of the course revenue).
Students are spending as much as $97,500 on these online graduate programs and have seemingly been happy with the results.
Together, this builds a very seductive picture for investors, but I'm not so convinced.
The Financials of TWOU
TWOU's current market cap is $1.1 billion. In Q1 2015 they reported quarterly revenue of $34.6 million and a loss of $5.5 million.
On an annualized rate, the company is trading at approximately 8x revenue. On this valuation, it's comparable to the likes of Facebook (NASDAQ:FB), Twitter (NYSE:TWTR), Google (NASDAQ:GOOG) (NASDAQ:GOOGL) and other fast-growing tech companies trading at large multiples of their sales.
The only problem is the company isn't experiencing the significant growth that it had previously. Quarter-over-quarter between Q2 and Q1 2015, earnings grew just 1.7%.
For all these reasons, shares have fallen 40% from $40 to approximately $24 at time of writing.
How does TWOU compare to real courses, MOOCs, other alternatives to college?
Compared to real "in-person" courses, MOOCS and other alternatives to college I think 2U's platform has a place. It combines the best of MOOC platforms with the ability to communicate with professors. Students can get real-time feedback.
TWOU definitely has a future. Young people do need high quality education from good institutions and TWOU is well set to benefit from all investment in technology here.
However these alternatives to college are much cheaper and offer better outcomes in a shorter period of time. Meanwhile the "real-world" courses offer all kinds of intangible benefits such as socializing, making real connections and positive experience on campus.
Online courses offered through TWOU do have a place - there is a future for them. But I doubt it will ever be a huge chunk of the market.
Why the valuation is too high
TWOU has a tech company valuation. But I don't think we should put them in the same bracket as other tech companies.
The higher education sector isn't very innovative or forward thinking to take up new solutions.
If you're charging $10,000s for a course, students ask for the in-person "student experience" too.
Other more independent, more innovative companies will probably out-compete TWOU because they're not reliant on approval and revenue from the old-college system. For example Udemy teaches short courses that cost less than $100 and people are finding jobs/freelance work from the skills they learn.
TWOU is reliant on the brands of old colleges. Over time, I believe the value of these brands will fade as better education solutions emerge.
I don't think the era of people spending $97k on an online course is realistic, nor will it last. There will be competition in this space from all kinds of avenues.
If TWOU wanted to be more innovative it could look to hire professors independently and launch its own online courses at a lower cost. It could create its own online college and accreditation systems. It could work with employers to build courses that people really want and need.
It currently focuses on the "elite university" market. But it could probably charge just as much for an online trade school, e.g. plumbing or training electricians.
Therefore it's worth a cautious short
Although I'm reasonably keen on the long-term thesis for TWOU, at its current valuation TWOU should be shorted.
The stock has already fallen 40% in the last month. I believe TWOU has further to fall because I doubt TWOU will meet the high-growth expectations currently priced in, in the short term. It's a "hot stock" that's going cold.
I think fair value for this stock is around $7-8 given its current trajectory and growth expectations.
For the time being I'd look to short TWOU with a price target of around $14 for closing the position. Then if in a crash, it fell to around $4-6, I'd look to buy in again.
Follow me for the next parts of The Future of Education series.
Disclosure: I/we have no positions in any stocks mentioned, but may initiate a short position in TWOU over the next 72 hours.
I wrote this article myself, and it expresses my own opinions. I am not receiving compensation for it (other than from Seeking Alpha). I have no business relationship with any company whose stock is mentioned in this article.