Governments are not taxing their populaces enough to fund their spending. The difference is being obtained through central bank policies of negative real interest rates. Bond investors are unable to invest for yield and return of capital in kind and are led to precious metals. With safety as a cornerstone and the expectations of a reasonable yield, where ought the long term saver and investor turn? Consider Franco-Nevada (NYSE:FNV) as a substitute for long term bonds.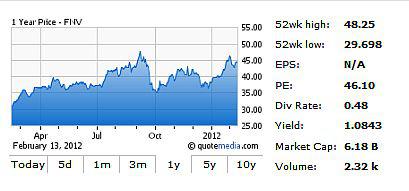 Franco-Nevada owns royalty interests on 42 producing assets, which in the third quarter provided the company $92 million in EBITDA, all of which is discretionary and true free cash flow. With a run rate of nearly $400 million and Franco-Nevada's market cap of $6 billion, the valuation appears rich with a free cash flow yield of 6 2/3%. The dividend is 1.1% and expected to be increased when fourth quarter results are released at the end of March. Yet digging deeper to find the robust growth is necessary to find the long-term income possibility in Franco-Nevada.
The interests in 21 advanced assets with potential to generate income in the next five years shall provide significant growth over the short and intermediate term. This growth will not require any further capital spending by Franco Nevada. Often resource companies provide forecasts of marvelous growth, growth achieved by outspending cash flow. Not so with Franco-Nevada, for various owners of individual resources will commit large amounts of capital expenditures- to Franco-Nevada's benefit. Kinross Gold (NYSE:KGC) is spending $2.2 billion to develop the Tasiast gold mine on which Franco-Nevada owns a 2% revenue-based royalty. Meaningfully higher free cash flow with more diversity of revenue sources, all without being exposed to always increasing operating costs, requires only time to pass.
Franco-Nevada also has 151 exploration assets. Consider these as perpetual call options and expect many to pay off handsomely in the very long-term. Kinross' Tasiast is only one great example of management's intent and ability to continually build the company to profit over multiple decades and resource cycles. They do this from the value creation of resource exploration finds built with mine owner's capital. Recently Franco-Nevada made a purchase which included a 1.5% royalty on Teck Resources' (TCK) Relincho project. Payout on the Relincho project royalty looks to be a decade away, but just the one project would be a cornerstone property of the Franco-Nevada. Peers Royal Gold (NASDAQ:RGLD) and Silver Wheaton (SLW) do not have the same long time horizon.
Between cash on hand, cash accumulating from operations and warrants expiring on March 13, 2012, Franco-Nevada will have over $1 billion in cash by the middle of 2012 without further acquisitions. Management expects to continue to make resource royalty purchases, and they feel the over 90% weighting to precious metals leaves room for purchases in industrial metals and energy.
Common stock prices are always at the whim of Mr. Market, yet management's attitude and patience shining brightly in the 2008 financial crisis is instructive. All stocks were crushed in that time, yet Franco-Nevada held up well for several reasons. With the most conservative of capital structures and operating leverage, Franco Nevada would be the last man standing. Additionally Franco-Nevada was able to use the time of restricted credit to make acquisitions at favorable prices. Consider the stock an income security with an ever-increasing yield from continued royalty production growth and favorable leverage to precious metal prices.
In the short term, perhaps Franco-Nevada stock will be under pressure. The 5.75 million warrants expiring soon may have the owners exercise and sell. Related weakness in the stock could be a buying opportunity for the patient investor and saver with a long time horizon. Good entry points into long-term investments make holding through market volatility easier on the psyche. Perhaps entering Franco-Nevada down 20% in March would be a remarkable opportunity to purchase a security with royalties increasing on all time horizons, leveraged to fiat money difficulties.
Disclosure: I have no positions in any stocks mentioned, and no plans to initiate any positions within the next 72 hours.