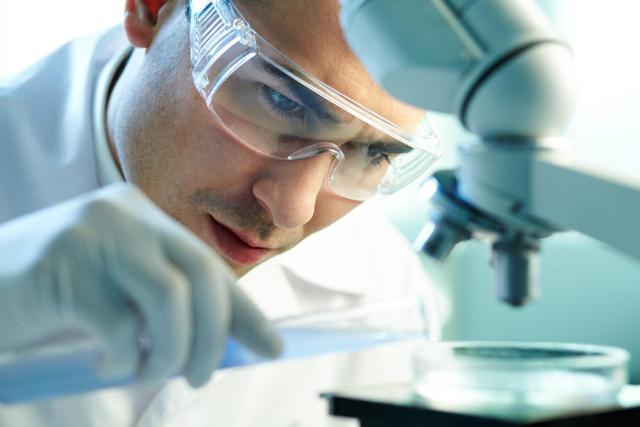 Zacks Small-Cap Research analyst Anita Dushyanth is a bioengineer with an R&D background, which comes in handy as she researches up-and-coming companies in the medtech and biotech sectors. In this interview with The Life Sciences Report, Dushyanth focuses on four small- and micro-cap specialty pharma and device names with engineering tie-ins, and she expects all to produce exciting results for investors.
The Life Sciences Report: Do you feel your background as a scientist and the published author of a handful of scientific papers gives you an advantage as an analyst in the biotech and medtech sectors?
Anita Dushyanth: Yes. Often, there is not a lot of publicly available information on small- and micro-cap medtech and biotech companies because they are in a nascent product development stage. Furthermore, these companies may not have substantial assets or revenue. We rely on information provided in publications to evaluate the science and the technology, which helps us understand how it may be important. We want to know if a company has a breakthrough or disruptive technology, and how well that technology fares in the medtech or biotech space.
TLSR: Is evaluating these companies with such little public exposure difficult?
AD: Yes, it's difficult, but it is also part of the process. We look at a company and its technology historically- how it started and how the company has progressed thus far. At least that much information is available. Combined with a review of the literature, we can determine a valuation on a company and project where it might be in a few years.
TLSR: I've noticed that before you were an analyst you developed some enabling technologies, including one about reducing sedation time for pediatric MRI studies. Young children have to be still for some period of time to get these studies completed, and must therefore be sedated. When you're looking at a technology, do you evaluate it with an eye on convenience, facility and user friendliness? Is that a make-or-break point for a technology?
AD: The success of every technology depends on where it's being applied. The healthcare industry is benefiting from innovation in technologies that are noninvasive, inexpensive and user-friendly. Those are the goals.
TLSR: Are these factors, in your opinion, what make an innovation disruptive?
AD: I think any technology that can create a market for something new is disruptive. For instance, giving patients a technology they can self-administer at home is disruptive. Self-administering a drug or using a medical instrument at home versus at a healthcare or medical center is a big help to a lot of patients, particularly seniors, and it keeps costs down. That's disruptive. Another instance of a disruptive technology is having a cure for cancer that not only kills the cancer cells but also prevents recurrence.
TLSR: Anita, you have said you look for companies with good fundamentals. In the small-cap biotech or medtech space, access to capital can be a major problem at some point during the life cycle of the company. Is sufficient capital what you're talking about when you say you're looking for good fundamentals? What makes a small-cap company fundamentally sound?
AD: As far as fundamental analysis is concerned, we try to focus on the company's primary business and the different factors that directly affect it so we can determine the valuation. We study the company's income statement, particularly its cash flow and its balance sheet, to determine an intrinsic value of the company's shares. A solid cash balance is definitely a factor.
There are other factors as well. Is the company able to keep its debt under control? Can it raise the money it needs to continue operations? Will it be able to commercialize its product over time? We also look at the type of growth we can anticipate from a company's products, what type of sales figures we could expect, and whether the company is able to keep its costs down over time.
All these considerations provide an intrinsic value for the stock. If the company has strong management with a lot of experience and historical progress, we will be more accurate in forecasting revenues and what the growth potential might be for a product.
TLSR: Is the quality of investor sponsorship something that you pay close attention to when you're looking at a company?
AD: Definitely. We look at investors, and the ownership, and how the company is raising capital.
TLSR: Going back to the bioengineering theme, I'm thinking that drug delivery systems are conceived as engineering problems and solutions. A drug may work, but a different method of administration might be beneficial. I'm noting from your universe of coverage that you have an interest in this area. Would you address that?
AD: There are many ways to deliver drugs to the body. You could do it orally, it could be inhaled, or it could enter the body through an injection. Of all of these, the oral delivery method is what has been used the most, and is the most user-friendly and convenient.
I'm covering a company that is developing a sublingual form of a drug that has been used in Parkinson's disease in its injectable form. It is called APL-130277 (sublingual apomorphine strips). I think this company definitely has upside potential to it.
Parkinson's disease is a chronic neurological disease that slowly destroys a patient's ability to make voluntary movements. When the disease progresses to the middle stages, patients can experience "off episodes," or hypomobility. These are motor-nerve disturbances with muscle stiffness and sluggish movement. The symptoms can be masked by dopamine agonists, such as apomorphine, which is rapid-acting, marketed as an injectable drug, and used as a rescue medication for Parkinson's disease patients during off episodes. The problem for the patient is that it is very difficult to self-administer or self-inject a drug when you can't move. Thus an oral, rapid-acting, sublingual form of apomorphine could be disruptive in Parkinson's care. Currently the company is conducting pivotal trials for safety and efficacy, and we are expecting results sometime next year.
TLSR: Because this is a sublingual strip and not an injection, do you think that non-neurologists, perhaps internists, geriatricians or even family physicians, might feel comfortable in prescribing APL-130277 for patients if and when it's approved? Could that expand the market?
AD: I think that depends on whether it is being marketed to those other physicians. If it is marketed that way, and if APL-130277 is prescribed to patients by those physicians, then yes, that could expand the market.
TLSR: Thank you, Anita.
Anita Dushyanth is a medical technology and devices analyst with Zacks Investment Research. Prior to joining Zacks, she has worked as a researcher in the field of bioengineering at the University of California, Los Angeles [UCLA] for more than 10 years. Her expertise includes research that delves into design and development of medical compliant devices, biomechanics of the human body, degenerative disease progression and quantitative image analysis and optimization. She has been a peer reviewer and editor for a number of journals in the field of biomedical engineering. Prior to that, Dushyanth worked as a researcher at the department of radiology and biomedical imaging at the University of California, San Francisco [UCSF]. She has completed the research work for a doctorate in bioengineering from UCLA. She holds a master's degree in biomedical engineering from Wright State University in Ohio and a bachelor's degree in instrumentation engineering from the University of Madras, India.
DISCLOSURE:
1) Dr. George S. Mack conducted this interview for Streetwise Reports LLC, publisher of The Gold Report, The Energy Report and The Life Sciences Report, and provides services to Streetwise Reports as an independent contractor. He owns, or his family owns, shares of the following companies mentioned in this interview: None.
2) The following companies mentioned in the interview are sponsors of Streetwise Reports: None. The companies mentioned in this interview were not involved in any aspect of the interview preparation or post-interview editing so the expert could speak independently about the sector. Streetwise Reports does not accept stock in exchange for its services.
3) Anita Dushyanth: I own, or my family owns, shares of the following companies mentioned in this interview: None. I personally am, or my family is, paid by the following companies mentioned in this interview: None. My company has a financial relationship with the following companies mentioned in this interview: None. I was not paid by Streetwise Reports for participating in this interview. Comments and opinions expressed are my own comments and opinions. I determined and had final say over which companies would be included in the interview based on my research, understanding of the sector and interview theme. I had the opportunity to review the interview for accuracy as of the date of the interview and am responsible for the content of the interview.
4) Interviews are edited for clarity. Streetwise Reports does not make editorial comments or change experts' statements without their consent.
5) The interview does not constitute investment advice. Each reader is encouraged to consult with his or her individual financial professional and any action a reader takes as a result of information presented here is his or her own responsibility. By opening this page, each reader accepts and agrees to Streetwise Reports' terms of use and full legal disclaimer.
6) From time to time, Streetwise Reports LLC and its directors, officers, employees or members of their families, as well as persons interviewed for articles and interviews on the site, may have a long or short position in securities mentioned. Directors, officers, employees or members of their families are prohibited from making purchases and/or sales of those securities in the open market or otherwise during the up-to-four-week interval from the time of the interview until after it publishes.
Disclosure: I/we have no positions in any stocks mentioned, and no plans to initiate any positions within the next 72 hours.
I wrote this article myself, and it expresses my own opinions. I am not receiving compensation for it (other than from Seeking Alpha). I have no business relationship with any company whose stock is mentioned in this article.