Bram de Haas is an author on Seeking Alpha with consistently good picks. He is also a value investor. His picks are almost never-expensive-looking companies by metrics like P/E, P/B, etc, unless of course they are short picks. He seems to be mostly interested in small companies. In his articles, he does a good job analyzing the stock. See for instance his recent article on Ballantyne Strong (BTN). His articles sometimes move the stock. His first article on ZAGG was one of them.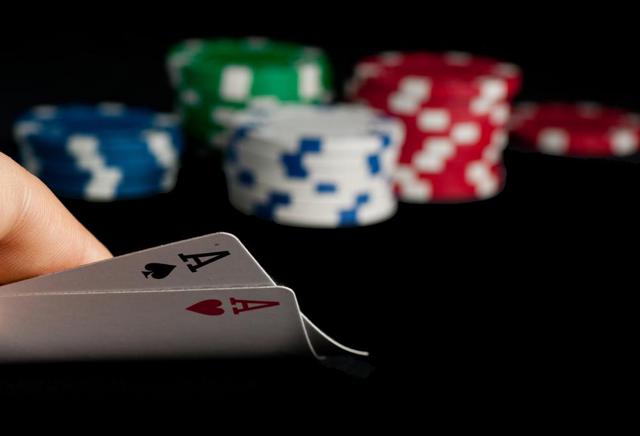 What I always find interesting is how other investors come up with ideas. What do they investigate and what not. And how they value assets, income and events. Recently, I got a message from Bram with a link to a free premium research article. These are interesting deep value stocks as well. I took the opportunity to ask him some questions.
Q: I think investors can learn a lot from good poker players. And you were one of them. Can you tell me how it influences your investment style, for instance what you do what others don't and what you don't do what others do?
A: The other way around it is also true. Good poker players and good investors end up with a very similar framework of how to approach their respective crafts. It is difficult to say how it influences my investment style because I would almost say that my approach to investing is built on a poker foundation. The core principles are similar. I belong to the value investing school I guess. That is already a subset of investors that takes a different approach to investing. Perhaps one difference is that Graham's Margin of Safety idea does not resonate as much with me as the expected value approach.
Mauboussin wrote about how it applies to investing in 2007's More Than You Know.
What I don't do is a question that is much easier to answer; I don't evaluate my investments based on the outcomes as much. You often refer in your books and articles to investments as bets. It is quite a good analogy, but one difference is that a hand of poker is settled in a matter of minutes or seconds and an investment is usually not. In both realms, you have incomplete information and the relationship between your action and the outcome of the bet is quite loose. That means the results are terrible feedback to learn from. You can execute perfectly but get murdered and other times you are sloppy and overlook crucial factors but you profit. We have a strong tendency to quickly incorporate lessons based on results, in many domains it works extremely well, but in both poker and investing it is bad practice and it is going to lead to worse results over time. You have to study theory, know your fundamentals and approach each problem with those tools.
Frequently, I see experienced value investors beat themselves up over an investment they made based on the outcome. Sometimes that leads them to incorporate a new rule in their investment process like: don't invest in a company with a debt to equity to ratio of x or don't invest in commoditized industries. It is fine to have rules, even the ones I just mentioned, I would caution against incorporating them after a bad experience. You can't become good at poker if you don't learn to resist your results oriented brain because you go through so many results so fast. Your game would deteriorate too quickly.
Q: You said that investors should be cautious to set rules for themselves after a bad experience, so based on a bad outcome. Instead you try to place bets based on an expected value approach.
That approach makes sense to me. But often it is very difficult to determine the expected value. And often momentum influences the expected value. Even when the fundamentals don't change. For example how do you account for reflexivity? Can you give examples?
A: All valuations are difficult and ultimately very imprecise. The exception would be where you value companies solely based on assets but even there time complicates the matter immensely.
It is not that I never use other valuation techniques either. I often use them; estimate asset values and apply a discount technique too for example. Often I try to find the technique that requires the least work. The expected value approach makes the most sense to me because of my poker background, but it can be needlessly complex. I tend to keep it rough. I am not setting up spreadsheets with lots of scenarios. It has to make sense with a few scenarios, some of them real bad. If there are scenarios where the stock can go parabolic, due to some sort of reflexivity, that complicates things. It helps if you revalue more often and if there is a chance a stock will go parabolic but at a low frequency, I tend to view it as an added bonus. My valuations are really pretty rough because I also want to look at a lot of ideas. One example is Aeropostale (ARO), which is a distressed teen retailer. The first time I wrote about it, I accounted for about 50% chance of the company going bankrupt. That is not acceptable to most value investors, but I think it can be alright if you size accordingly and the upside is large enough when things unexpectedly go your way.
Q: You said you are looking at a lot of ideas. How do you search for good investments?
A: My search strategy is quite broad by design. I often screen the market by using some type of simple cheapness criteria (like low book value) but will also look at lists of stocks with high buybacks, insider trading and things like that. Other sources for ideas are letters and 13-F's of successful value investors, Seeking Alpha of course; lots of great ideas are posted here and also value investor forums. I usually sort by market cap and start with the smallest companies.
Q: How do you determine that it is time to sell a particular stock?
A: When new information comes to light and it is at odds with my investment thesis. I don't mind if a company falls short of targets, but when I start to suspect management is lying about something, I don't like a leadership transition or hate a strategic change, I will sell. Acquisitions at high prices can also drive me to sell.
Positive catalysts are usually high stock prices and acquisitions. Taxes are a little bit different in the Netherlands from the U.S. and, as a result, we are not as incentivized to hold stocks. That's why I like to sell near fair value and redeploy that capital in undervalued securities. I also treat deep value or cyclical ideas a little different from growth ideas. With the former ideas it is more important to get out in time.
RH: There is political pressure to overhaul the tax system in the Netherlands. Mainly because the Dutch interest rate is now for the first time in 450 years below 2% (we track the interest rate already for a long time). A very bad idea to overhaul the tax system for such a rare government created market anomaly.
Q: To finish things up, what is your favorite investment idea today and why?
A: Dreamworks (DWA) and Essex Rental (OTC:ESSX) are two of my favorite ideas that are not widely followed and accessible to U.S. investors. Dreamworks because investors are valuing it based on its feature movie success, but its TV/OTTP division is growing and between now and 2020, it has a number of revenue streams coming online that are almost unburdened with expenses or costs. Essex Rental is a stock I like because it has two subsidiaries. One has too much debt, but there is no cross-collateralization. If the heavily indebted subsidiary is given up, the other should still be worth a multiple of the stock price that is put on the composite company.
RH: Bram, thanks very much for your time, for being a great example for me, and for your valuable contributions to Seeking Alpha that made me a better investor.
Editor's Note: This article covers one or more microcap stocks. Please be aware of the risks associated with these stocks.