Congatec Holding AG (NASDAQ: CONG) expects to raise $59.4 million in its upcoming IPO. Based in Deggendorf, Germany, Congatec Holding designs, develops and markets embedded computing solutions to clients worldwide.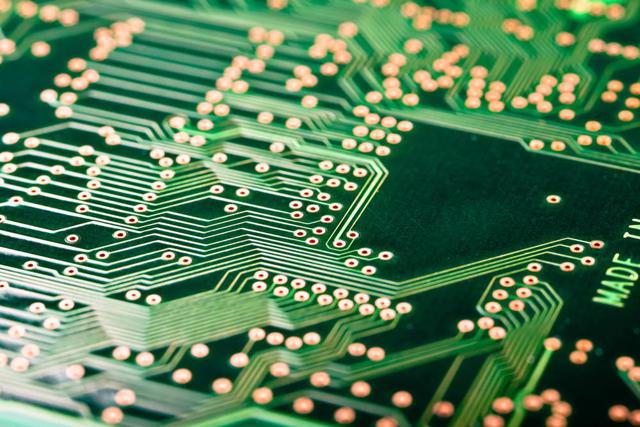 We previewed CONG on our IPO Insights platform.
Congatec will offer 5.4 million shares at an expected price of $10 to $12. If the underwriters price the IPO at the midpoint of that range, Congatec will have a market capitalization of $203 million.
Congatec filed for the IPO on October 14, 2015.
Lead Underwriters: Needham & Company and Stifel Nicolaus
Underwriters: Cannacord Genuity and JMP Securities
Business Summary: Provider of High Performance Embedded Computing Solutions
Congatec designs, develops and markets high performance embedded computing solutions that facilitate computing capabilities for an array of system-level applications and end markets, which include healthcare, entertainment, industrial automation and transportation, among others.
Technical expertise and core knowledge includes specific extended BIOS features in addition to comprehensive board and driver support packages. Clients also receive support through extensive product lifecycle management. Currently, Congatec has operations in Taiwan, Japan, US, Australia, the Czech Republic and China.
The company operates through three divisions; APAC, EMEA and Americas. It offers the COM (computer-on-module) Express solutions, which performs as a processor mezzanine that is integrated with a base board containing the user's specific application requirements. Congatec offers the COM Express modules for rugged conditions and wide temperature ranges that exist within a variety of market applications, including medical, POS/kiosk, industrial automation, test and measurement, transportation and entertainment.
Congatec also offers Qseven module-based processors for handheld, mobile and battery operated applications in industrial automation, healthcare, entertainment, POS/kiosk, test and measurement, and transportation end markets; ETX and XTX based COMs, which are embedded technology; embedded basic input output system software; and industrial single board computers. In addition, Congatec offers software and support solutions that enable mobile devices as well as embedded design and manufacturing services.
The company markets its product portfolio to original design manufacturers and original equipment manufacturers. Congatec has over 400 clients worldwide including industrial giants such as Bernecker and Rainer (B&R), Bosch, Siemens, General Electric and Samsung. They utilize a multi-channel sales strategy that markets through both a direct sales force and an extensive network of independent sales representatives and distributors.
The company intends to use the net proceeds of the IPO for expansion of operations in the United States and Asia in addition to general corporate purposes, working capital, R&D and marketing expenses.
Executive Management Overview
CEO Jason Carlson has served in his position since June 2015. His previous experience includes senior executive positions at several technology companies including QD Vision, Emo Labs, Semtech, Cirrus Logic and Audiologic. Mr. Carlson attended the University of Minnesota.
CFO Josef Wenzl has served in his position since 2010. Prior to Congatec, Mr. Wenzl held senior financial positions at Force Computers, Solectron, Motorola and Emerson. Mr. Wenzl graduated from the University of Applied Sciences in Augsburg, Germany, with a degree in Business and Management.
Potential Competition: ADLink, MSC Technologies, SECO, Technexion and Others
Congatec faces competition from several major producers of embedded computing solutions across the globe including Technexion, SECO, Portwell, MSC Technologies, Kontron, Advantech and ADLink. In addition, the company notes in its SEC filings that many of its clients maintain in-house IT teams that can produce unique embedded computing solutions using their internal resources.
Financial Overview: Solid Revenues, Profits
Congatec provided the following figures from its financial documents for the six months ended June 30:
| | | |
| --- | --- | --- |
| | 2015 | 2014 |
| Revenue | $46,533,000 | $39,694,000 |
| Net Income | $2,001,000 | $955,000 |
As of June 30, 2015:
| | |
| --- | --- |
| Assets | $34,055,000 |
| Total Liabilities | $14,380,000 |
| Stockholders' Equity | $19,675,000 |
Conclusion: Consider Buying In
Despite being less high profile than the major tech deals this week, we are keen on CONG's steady business and powerful customer base. The deal could be a success, particularly as markets are generally solid, following last weekend's tragic events.
Stated risks include CONG's failure to develop new products in a timely fashion, along with intense competition (noted above).
We suggest investors consider buying into CONG. Stay tuned to IPO Insights as the deal develops.
Disclosure: I/we have no positions in any stocks mentioned, but may initiate a long position in CONG over the next 72 hours.
I wrote this article myself, and it expresses my own opinions. I am not receiving compensation for it (other than from Seeking Alpha). I have no business relationship with any company whose stock is mentioned in this article.