Introduction
Anadigics, Inc. (NASDAQ:ANAD) ("the company"), a producer of radio frequency solutions, signed a merger agreement with affiliates of GaAs Labs, LLC ("the buyer") on November 12, 2015, under which the company will be acquired for $0.35 per share through a cash tender offer.
Several articles in Seeking Alpha written by Stock Doctor explained the company's restructuring plan. You can read about the bad financial performance of Anadigics in the past in a very interesting article called Anadigics To Reward Patient Investors As Company Restructuring Plan Takes Shape. In this article, I will not analyze the financial performance. Instead, I analyze the tender offer success and explain how to profit from merger arbitrage in this particular case.
The target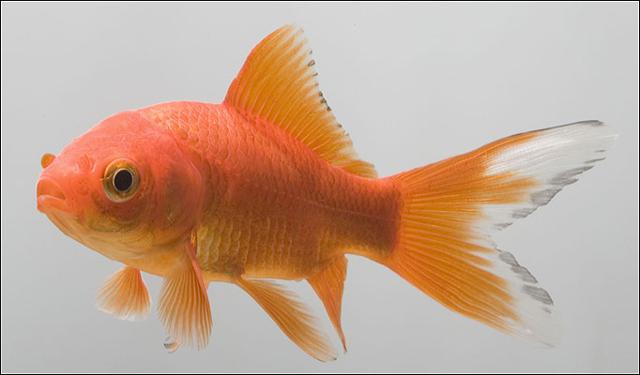 Anadigics designs and manufactures radio frequency solutions for the growing CATV infrastructure, small-cell, WiFi, and cellular markets.

(Source: Company website)
There is something very interesting in this company which can be very valuable for an industrial buyer (or a corporation that owns other companies in the same sector) like GaAs Labs, LLC. The company has a large number of patents, which are not probably included in the stock price. You can find them here:
"As of December 31, 2014, we own 84 U.S. patents and have 19 pending U.S. patent applications. The U.S. patents were issued between 1997 and 2014 and will expire between 2015 and 2033."
(Source: Company 2014 Annual Report)
The buyer
Gaas Labs owns semiconductor companies. It has another two companies specialized in radio frequency solutions:
"M/A-COM Technology Solutions Inc. (MACOM) is a leading supplier of high performance RF, microwave, and millimeter wave products that enable next-generation Internet and modern battlefield applications. Recognized for its broad catalog portfolio of technologies and products, MACOM serves diverse markets, including CATV, wireless and optical communications infrastructure, satellite, radar, automotive, industrial, medical, and mobile devices. A pillar of the RF and microwave industry, we thrive on more than 60 years of solving our customers' most complex problems."

(Source: MACOM website)
The other company is Nitronex Corporation that was acquired by MACOM on February 13, 2014, for an amount of $26 million in cash.
"Nitronex Corporation is an innovative leader in the design and manufacture of gallium nitride (GaN) based RF solutions. Nitronex is the pioneer in developing high performance gallium nitride on silicon (GaN-on-Si) semiconductor solutions using its proprietary SIGANTIC® manufacturing process. Nitronex products enable high-performance applications in the defense, communications, cable TV, and industrial and scientific markets. Nitronex was founded in 1999 and is headquartered in Durham, NC. For more information, please visit the Nitronex web site at www.nitronex.com."
(Source: Gaas Labs website)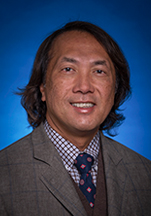 (Gaas Labs CEO, Source: MACOM website)
John Ocampo, the President of Gaas Labs, is an expert in radio frequency semiconductors. He has created other companies in the past and worked in the same industry. I like him because he knows the sector and he will know how the company works (not like a PE). The biography in the website goes like this:
"John Ocampo is the co-founder and President of Gaas Labs, as well as a key repository of entrepreneurial, operational and technology expertise for our portfolio companies. Prior to creating Gaas Labs, John co-founded Sirenza Microdevices, Inc., a supplier of radio frequency semiconductors and related components for the commercial communications, consumer and aerospace, defense and homeland security equipment markets. While leading Sirenza through a successful IPO and eventual sale to RF Micro Devices, Inc., John served at various times in a number of key roles, including President and CEO, CTO and Chairman. Prior to co-founding Sirenza, John served as General Manager at Magnum Microwave, an RF component manufacturer, and as Engineering Manager at Avantek, a telecommunications engineering company later acquired by Hewlett-Packard. John holds a B.S.E.E. from Santa Clara University. "
(Source: Gaas Labs website)
Is the buyer a serious candidate to run the company? I think so. The buyer already owns MACOM, which has a market capitalization of $1.7 billion. This figure is much higher than the one of Anadigics ($29.55 million). In addition, MACOM has many other experienced professionals specialized in the industry. You can see here their profiles.
The acquisition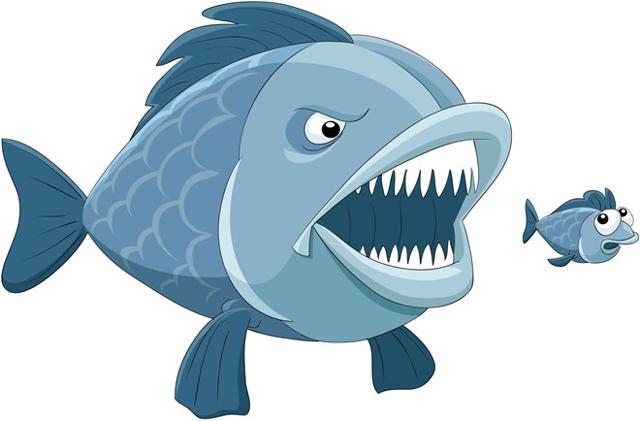 So, we identified a good opportunity. A very big fish (GaAs Labs) acquiring a small one, which is the type of transaction merger arbitrageurs want to find (Anadigics). Let's see the way we get paid.
In the agreement, we find the following terms and conditions:
"Upon the terms and subject to the conditions set forth in this Agreement, Purchaser has agreed to commence a cash tender offer (as it may be extended, amended and supplemented from time to time as permitted or required under this Agreement, the "Offer") to acquire all of the issued and outstanding shares of Company Common Stock ("Shares") for $0.35 per share of Company Common Stock (such amount or any different amount per share paid pursuant to the Offer (to the extent permitted under this Agreement), the "Offer Price"), net to the holder thereof cash, without interest. "
(Source: Merger agreement)
The tender offer will start on November 25, 2014, and will expire after twenty business days.
"Unless extended pursuant to and in accordance with the terms of this Agreement, the Offer will expire at 11:59:59 (New York City time) on the date that is the later of (NYSE:I) twenty (20) business days (for this purpose calculated in accordance with Rule 14d-1(g)(3) under the Exchange Act) after the date on which the Offer is first commenced (within the meaning of Rule 14d-2 under the Exchange Act) and (ii) ten (10) Business Days following the expiration of the Go-Shop Period (such later date, the "Initial Expiration Date") or, in the event the Offer has been extended beyond the Initial Expiration Date pursuant to and in accordance with this Agreement, the date and time to which the Offer has been so extended (such Initial Expiration Date, or such later date and time to which the Offer has been extended pursuant to and in accordance with this Agreement, the "Expiration Date").
(Source: Merger agreement)
In addition, the Go-Shop period will end on December 6, 2015:
"Notwithstanding anything to the contrary contained in this Agreement, during the period beginning on the date of this Agreement and continuing until 11:59:59 p.m. (New York City time) on December 6, 2015"
(Source: Merger agreement)
Other potential bidders
The Go-Shop provision means that the company Board did not contact other parties. This a great opportunity for us since another bid could make this merger even more profitable. Other companies that can be interested are:
Avago Technologies Limited (NASDAQ:AVGO) (Market capitalization: $3,243 million)
Qorvo, Inc. (NASDAQ:QRVO) (Market capitalization: $7,626 million)
Skyworks Solutions, Inc. (NASDAQ:SWKS) (Market capitalization: $14,272 million)
(Source: Company 2014 Annual Report)
Fair opinion
The company's board hired Needham & Company as a financial advisor. This advisor noted that the merger consideration is fair:
"The Company Board has received the written opinion of Needham & Company, as financial advisor to the Company (the "Company Financial Advisor"), dated as of the date hereof, to the effect that, as of the date hereof, and subject to the assumptions, qualifications and limitations set forth therein, the Offer Price to be received by the holders of Shares (other than Parent or any of its affiliates and other than holders of Dissenting Shares) pursuant to this Agreement is fair, from a financial point of view, to such holders."
Hedge funds inside the target
Some investors appreciate that big funds had the same investment idea. If you are this kind of person, you should like that Geode Capital Management, LLC is inside the company too (428,889 shares). This firm manages $187 billion and owns and absolute return fund (merger arbitrage type).
In addition, Jacobs Levy Equity Management, Inc. with $9.49 billion under management, owns 370,895 shares of Anadigics. You can see their strategies here.
Potential profit and conclusion
Taking into account the prices last week, the potential return is 4.47% ($0.35 ("Offer")/$0.335 ("Bid")). Since this is a tender offer, the transaction will be very fast (two-month period) making the annualized return very high: 26.82% (4.47% * 12 months/2 months). The merger has the typical antitrust conditions, which in this case, given the size of the target and the industry are not very important.
The downside is the premium paid by the buyer. If the transaction does not close, the stock price will fall down to the level of $0.24 a share.
In conclusion, this is a very lucrative idea for small investors who look for hidden gems. The buyer will pay fast and so, the annualized return is impressive.
Disclosure: I/we have no positions in any stocks mentioned, and no plans to initiate any positions within the next 72 hours.
I wrote this article myself, and it expresses my own opinions. I am not receiving compensation for it (other than from Seeking Alpha). I have no business relationship with any company whose stock is mentioned in this article.
Editor's Note: This article covers one or more stocks trading at less than $1 per share and/or with less than a $100 million market cap. Please be aware of the risks associated with these stocks.