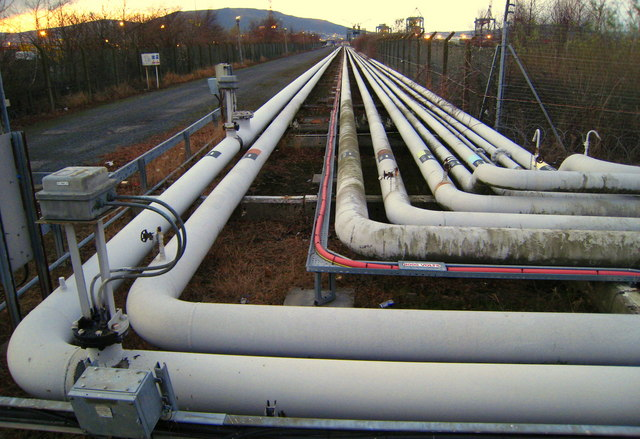 A flood of supply and a strong greenback pulled oil prices down to $40 a barrel, massacring oil and gas producers this year. Master limited partnerships, or MLPs, which primarily transport and store oil, suffered even greater losses. Alerian MLP ETF (NYSEARCA:AMLP), the largest ETF in its category, fell 28% year to date. The benchmark for oil and gas producers, Energy Select Sector SPDR ETF (NYSEARCA:XLE), took a milder loss at 15%.
But some MLPs and MLP ETFs may be a great source of dividends for income-oriented investors. MLP ETFs yield 4% to nearly 9% versus about 2% for benchmark SPDR S&P 500 ETF (NYSEARCA:SPY) and 10-year Treasurys (NYSEARCA:IEF). They could also be a great contrarian investment at a time when it seems supplies will not stop overflowing and market sentiment is most negative.
MLP ETFs and Fundamentals
Name

Ticker

$mil

Fund Size

Total Assets

%

Expense

Ratio

Price/

Book

TTM

Price/

Earnings

Forward

Price/

Sales

% Proj

EPS Growth

5 Year

%

Dividend

Yield TTM

Tortoise North American Pipeline Fund

21.13

0.7

2.14

24.67

0.96

6.39

Global X MLP ETF

166.13

3.99

1.91

24.66

0.51

8.59

8.45

Barclays ETN+ Select MLP

259.08

0.95

0

0

5.03

iPath® S&P MLP ETN

413.87

0.8

0

0

6.69

UBS ETRACS Alerian MLP ETN

427.01

0.8

0

0

7.04

Credit Suisse X-Links Cushg®MLPInfrasETN

499.7

0.85

0

0

6.51

First Trust North Amer Engy InfrasETF

931.8

0.95

2.03

19.95

0.95

5.83

3.91

UBS ETRACS Alerian MLP Infras ETN

1,878.51

0.85

0

0

6.66

JPMorgan Alerian MLP ETN

3,956.84

0.85

0

0

6.98

Alerian MLP ETF

AMLP

7,414.89

5.43

1.67

26.29

0.55

8.5

8.64

Energy Select Sector SPDR® ETF

XLE

12,174.12

0.15

1.35

18.68

0.78

8.48

2.92

SPDR® S&P 500 ETF

SPY

177,687.93

0.09

2.38

18.54

1.73

9.83

1.99

Source: Morningstar.com
"Some would argue that the simple fact that WTI (West Texas Intermediate oil) did not break below $40 and did not set a new low is a sign of resilience or perhaps latent strength," Credit Suisse wrote in a note Nov. 19. "We, however, still worry tactically for the near term."
Credit Suisse added: "Our simple barometer of the direction of change of total commercial inventories relative to their five-year norm is still traveling up. Yesterday's Department of Energy report added another 4.5 million barrels to this surplus."
"That said, we do not believe that oil markets are inexorably headed for collapse either. We would be much more worried if refining margins were collapsing as well."
Downstream margins remain quite resilient in Europe and Asia perhaps because of strong oil demand growth. Global oil demand grew 2% year over year in third quarter, Credit Suisse wrote, citing data from the Joint Organization Data Initiative and International Energy Agency. Emerging market oil demand picked up 2.4%. Asia oil demand accelerated for the fifth quarter in a row at 4% year over year. Demand ticked up 1.3% in Europe in third quarter and is on track to increase 2% for the year. This suggests weakness in the energy complex is more of a supply than a demand problem, says Credit Suisse.
Jeremy Goff, who serves as a vice president at Tortoise Capital Advisors, explains what investors need to know about investing in MLPs now. His firm rolled out the Tortoise North American Pipeline Fund in June.
TPYP tracks an index of North American pipeline providers. It has attracted $1.32 million in net inflows since it debuted June 30, according to ETF.com. It has $23.5 million in assets under management. It charges a 0.70% annual expense ratio -- far cheaper than the usual 0.85%.
Ho: Why have MLP share prices gone down alongside oil and gas producers even though they don't sell oil and gas?
Goff: Historically, pipelines in general have had relatively low correlations with oil and gas commodity prices, particularly over the long-term. Over the last 10 years, Tortoise North American Pipeline Index's, or TNAP, correlation with oil and gas has been 60% and 31%, respectively. However, in the short-term, market volatility and negative investor sentiment can cause stocks across the energy value chain to move in tandem.
Despite this technical selling, the fundamental performance of midstream companies has been consistent with the long-term correlations. Earnings before interest, taxes, and amortization, EBITDA, for pipeline companies in TNAP has grown 12% year over year, in direct contradiction to their 2015 market performance.
Ho: How safe are MLPs distributions compared with other dividend payers like REITs and utilities in the current environment?
Goff: Midstream MLP and pipeline company distributions and dividends have grown over the past year despite significant declines in commodity prices. Pipeline sector distributions have grown 9% year over year as of Q3 (as measured by TNAP) and MLP distributions have grown 10% year over year over the same period (as measured the Tortoise MLP Index®).
Ho: How are MLP valuations currently relative to their historical and the S&P 500?
Goff: Whether measured by yield or cash flow multiples, valuations are near the low end of their historical range - at or below their long-term average. If market prices don't appreciate from current levels we would expect to see even lower valuations in 2016 as EBITDA and distributions are projected to continue growing.
Ho: What is your ETF currently invested in and why? What catalysts will potentially make them outperform?
Goff: Driven by the underlying index, our ETF is currently invested in 101 pipeline companies. It has 62 midstream MLPs and 39 C-corp pipeline companies, of which 15 are MLP affiliates/general partners. ln the short term, we believe a turn in market sentiment could serve as a catalyst for pipeline companies as valuations are relatively low despite growth in both EBITDA and distributions over the past year.
Longer term, continued growth in North American oil and gas production along with the need to transport this increased production to end users should provide growth for pipeline companies into the future.
Broadly speaking, the midstream sector is projected to continue growing at a rate of 6% to 8%. However, the companies we believe are the best positioned to exceed this growth over the next few years are the c-corp pipeline companies and MLP affiliates/general partners that comprise the majority of the TPYP portfolio. Generally, because of lower cost of capital, many growth projects in the pipeline sector are taking place at the c-corp and general partner level. This should also create opportunity for MLP growth via asset drop downs.
Ho: How do you expect pipelines to perform over different market cycles compared to the broader market? How did they perform in the past?
Goff: Given their historically low correlation to the broader market and defensive nature, we expect pipelines to perform well across market cycles. By virtue of their regulated, fee-based contracts, pipeline assets have historically seen recurring cash flow regardless of the surrounding macro environment.
Ho: When researching MLP ETFs, what variable should investors consider?
Goff: There are several key variables an investor should consider as they step into this space. First, funds structured as RICs (registered investment companies) will perform differently than those structured as c-corps. Second, not all MLPs are created equal and the risk and return characteristics associated with those in the midstream can be very different from those in the upstream. Third, although it may seem obvious, index construction is important, as it directly influences the holdings a given ETF will have.
Ho: What is the downside or risk of owning MLPs that investors must consider?
Goff: While there are risks in owning energy companies, particularly the effects of inflation growth, commodity prices, and economic downturns, there are also mitigates, particularly in the midstream segment, that can help offset these risks to an extent. Tariff escalators that are a core component in petroleum pipeline contracts help to grow revenues at a rate in excess of inflation. Many long-haul pipeline contracts are fee-based in nature, which means they are tied to volume and not as directly tied to commodity price volatility.
Disclosure: I am/we are long AMJ.
I wrote this article myself, and it expresses my own opinions. I am not receiving compensation for it (other than from Seeking Alpha). I have no business relationship with any company whose stock is mentioned in this article.