The US electric utility industry is starting to experience an unprecedented amount of pressure. While the industry still seems healthy given its near-monopoly control over electricity generation, major electric utilities are clearly becoming worried about the DG (distributed generation) threat. Despite the fact that DG does not yet even account for 1% of electricity generation in the US, a growing number of electric utilities are rightfully convinced that DG represents one of their biggest threats.
As electric utilities perceive DG as an enormous threat to their long-term profitability, they are increasingly going after pro-DG policies. A huge number of public electric utilities like Hawaiian Electric Industries (HE) and Edison International (EIX) are notably fighting against net metering policies. Given that net metering has been essential to distributed generations growth thus far, attempts to reduce or altogether eliminate net metering will almost certainly increase moving forward. Unfortunately for these utilities, there is little they can do to stop DG's rise.
Short-Term Solution
By attacking net metering policies, the electric utilities are utilizing a short-term strategy that could backfire in the long run. Given the enormous amount of money at stake, the electric utilities will clearly try to defend their market shares. The easiest way to do this is to campaign against the DG industry, namely rooftop solar. While this strategy may work in the short term, it will only incentivize innovation within the DG industry.
Utilities like Edison International, Pacific Gas & Electric (PCG), Public Service Enterprise Group (PEG), etc., still have leverage over the DG industry in that it can provide DG companies with a grid infrastructure. Such utilities recognize that without a grid infrastructure, DG would not be economical at its current state. As such, attacking net metering is perhaps the simplest way for electric utilities to stunt DG growth. Without the ability to sell excess electricity back to the grid, the economics of DG fall apart.
However, attacking net metering would only encourage innovation in technologies like energy storage. With cost-effective energy storage, homes with DG will no longer be reliant upon electric utilities. As the major DG technologies are intermittent in nature, utilities still make money off of DG customers. This will no longer be the case if cost-effective energy storage devices become available.
Accelerating Energy Storage Innovation
While energy storage technology still has a long way to go before it makes the grid obsolete, the electric utilities' campaign against net metering will only hasten the arrival of cost-effective storage. In fact, battery companies are already anticipating huge demand for energy storage technology given how the electric utilities have tried to reduce DG customers' abilities to utilize the grid.
Tesla (TSLA), for instance, is planning to funnel billions of dollars into developing its home energy storage technology. The company now expects to make countless billions from its home energy storage product in the long run, which is surprising as Tesla is predominantly known as an auto manufacturer. In fact, Tesla recently reported that its stationary energy storage Powerwall product now has a backlog of approximately $1 billion. The magnitude of this demand has even stunned Tesla executives, and will likely encourage the company to spend even more money developing such technology.
Tesla would have likely never taken such a risk if the electric utilities indicated that they would fully cooperate with DG companies down the line. Currently, Tesla's Powerwall is predominantly marketed as an energy backup product. However, the company undoubtably has the long-term vision of making its Powerwall an everyday energy storage device used to relieve DG intermittency issues [Tesla is closely associated with SolarCity (OTC:SCTY)]. With the utilities trying to stunt DG's growth at every turn, demand for energy storage products will likely continue to accelerate. By attacking net metering policies, the electric utilities are only setting themselves up for long-term pain.
The utility push back against distributed solar should only accelerate battery technology innovation. Tesla's Powerwall product is a great example of such an outcome.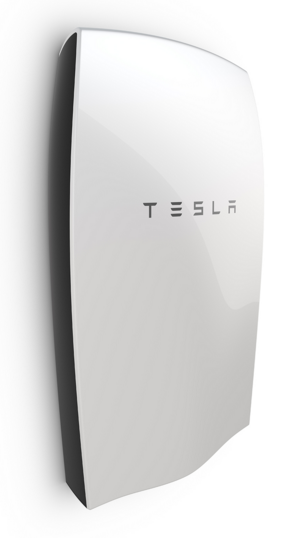 Source: teslarati
Long-Term Market Share Decline
With the exception of a few unusual cases, the electric utilities have not been very effective in their campaign against net metering. In fact, net metering has actually expanded across the US over the past few years. Given that DG will likely continue to grow at a fast pace for the foreseeable future, electric utility stocks should see a long-term decline. Even if utilities like Edison International or Public Service Enterprise Group were to successfully adapt to the changing environment, their market share in the energy industry will inevitably decline.
There are only a few instances where public electric utilities can see their valuations rise in spite of declining market shares. If, for instance, electric transport were to become a significant percentage of total transport, the electric utilities could actually obtain more revenue despite losing market share to DG. However, total energy usage would have to increase significantly for utilities to maintain current profit levels given DG's rapid rise.
Conclusion
The electric utilities' campaign against net metering policies will likely backfire in the long run. As there have only been a few major setbacks for DG companies in states like Hawaii and Arizona, this campaign is not nearly as successful as many believe. Opposing organizations like The Alliance for Solar Choice have won the vast majority of cases against electric utilities despite possessing a small fraction of their resources. The threat of DG has not yet been properly priced into major public utilities, making companies like Edison International and Pacific Gas & Electric overvalued.