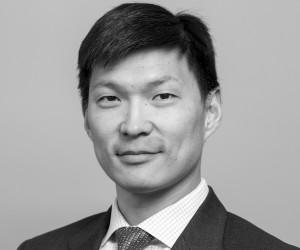 After my article on iShares Nasdaq Biotechnology ETF (NASDAQ:IBB) portfolio strategy, many readers have asked about other biotech ETFs that could act as replacements for IBB. Though my first reaction is to say ALPS Medical Breakthroughs ETF (NYSEARCA:SBIO) because I was previously long on SBIO, I realized I don't know much of the differences among the different biotech stocks. SBIO is often brought up when BioShares Biotechnology Clinical Trials ETF (NASDAQ:BBC) is mentioned, but much of the information on BBC - and the differences between it and SBIO - seem to be elusive, at least online.
So, I scheduled an interview with Paul Yook, the portfolio manager of BBC to ask him more about this little-known biotech ETF. The interview follows.
Q: Because most drugs fail their clinical trials, many of the holdings in BioShares Biotechnology Clinical Trials ETF will likely fall, requiring the handful of winners to compensate for the losses. What is the likelihood of such compensation?
PY: Great question. Let's keep in mind that most publicly trading biotech companies have a number of shots on goals. Though the majority of products fail, most companies have follow-on products.
So, companies have multiple compounds focusing on the same downstream target. And they'll have multiple programs - different disease targets and drug candidates. So it doesn't necessarily require the lead product or one individual product to make a successful drug. There are a number of successful publicly traded companies such as Regeneron (NASDAQ:REGN) who had a number of failures in their early years but ended up being successful investments over time.
So, when you ask the odds of successful investments in biotech, we believe that diversification through a variety of investments is important. It is really difficult to pick a single winning stock and stomaching the volatility that goes with investing in biotech. Having a diverse basket is really important in investing in clinical stage companies.
Q: So basically, all of the holdings you have in BBC have multiple shots at success?
PY: They do because - again every company is different - most publicly trading companies have a diverse pipeline. In addition, these management teams really are portfolio managers in a way. They are assessing the risk of these programs over time.
And they can pivot: They can move into another program; they can acquire a program; they can change their scientific approach. You're really investing in a management team, just as you are in an individual drug or portfolio of drugs.
Q: If I'm not mistaken, BBC removes a company from their holdings if that company doesn't currently have a drug in a clinical trial, correct?
PY: Exactly right. BBC invests in companies with lead companies in phases I, II, and III.
Q: What is your stance on the increasing failure rate of clinical trials?
PY: As far as clinical trials over time, there is variability from year to year. Some of the scientific approaches we've seen have sped up the time it takes to get a drug approved, starting from inception or conception of the idea. There are other disease categories such as heart failure or stroke that have had very poor statistical results.
We look at failure rate across category. We believe investing across these categories is the most prudent way to invest.
Q: So you're looking at the failure for each type of drug instead of simply clinical trials in general?
PY: Exactly. Certain categories tend to be of lower risk. For example, if a company is developing an enzyme replacement therapy for a genetic disease, it will tend to have a very high success rate because the biology of such a therapy is well known.
Q: In general, what are the criteria you use to pick your holdings?
PY: Our criteria for our index funds are rules-based. They are really very simple. We first screen for biotech companies that are primarily focused on human therapeutic drugs.
There are other companies that focus on other industries, such as specialty pharmaceuticals, diagnostics, or life science tools. We exclude these from our biotech funds because we believe biotech ETFs should give investors biotech-only exposure. We also screen companies that have a minimize size and liquidity: 250 million in market cap and $200 million of average traded volume. This way we exclude smaller companies that have problems with financing and capital.
Of course, our main criterion is that the company being in the clinical trial stage. We split the universe up into the companies in that early stage, which go into BBC, from the later stage companies that go into the BBP fund.
Q: Seeing as BBC is not actively managed, how much weight should investors give to the biotech specialists behind this ETF?
PY: I have been involved in active management, and what I find in the investment universe today is that biotech investors have become very knowledgeable. What you have today is many scientists at large institutions such as hedge funds and mutual funds. You also have highly sophisticated retail individuals active on blogs and Twitter.
I think the playing field has become much more equalized, and the market has become much more efficient for biotech investing. I think the differential between active and management has really narrowed. In many ways, I think there's an edge to investing in passive strategies. What we've seen is what I call "alpha destruction" from active studies.
There was a Bloomberg study in the summer that looked at a variety of healthcare and biotech hedge funds and mutual funds, finding them to underperform the passive ETF strategies. Of course, active strategies also have negative tax ramifications, lockup minimums, and liquidity issues. This has been widely written about. There are large advantages in passive, ETF strategies.
I believe that passive strategies really help investors avoid some of the pitfalls of those active strategies. A lot of investors tend to sell out of fear, whereas passive strategies by rule avoid that pitfall.
Q: Right. I think a lot of investors are looking for ETFs because of the lower management fees involved. BBC charges 0.85%. In addition, many investors don't have the science background to make good choices in the biotech market, which is why it's important for an ETF to employ specialists in index creation. So for BBC, what is the general background of your fund's biotech specialists?
PY: Keep in mind that we do have a passive strategy. I did lay out our rules, which are fairly simple. But it is important that we manage our own index.
We employ 25 specialists, both biotech and industry specialists. We look for people with a passion in investing in biotech and currently have 6 Ph.D. level scientists. We have a wide variety of investment and capital market experience, from investment banks and equity research to hedge funds and mutual funds.
The reason it's important to have specialists creating our biotech indexes is because we employ a level of understanding in the creation of these indexes. Most indexes today date back to the 1990s. At that time, the biotech industry was in its infancy.
It was unclear the direction the industry was heading. It was also unclear what the eventual profit model would be. Back then, we saw sub-industries like genomics and stem cell technologies that people didn't really understand.
Today, the industry is very different. There are many sub-segments of the biotech industry. We apply a lot more understanding of the nuances of the industry and have designed truly investable, broad indexes.
Q: I am currently long on ALPS Medical Breakthroughs ETF. Convince me to switch to BBC.
PY: I think anyone who's invested in any other biotech fund has probably had a very good experience because the biotech industry has made a lot of technological advances and financial results over the five years. I wouldn't want to convince anyone to move out of a biotech stock, mutual fund, or competing ETF. But I think it's important to understand the differences between the investments.
Our funds are unique, and it's important to understand that. Our funds are equally weighted, which means that no company will be an outsized exposure. Biotech is very interesting because you will usually have outsized weighting to an individual drug, regardless of company size. Gilead (NASDAQ:GILD) showed that to investors about a year ago, last December, when there were pricing concerns that surfaced for its largest drug - Sovaldi and Harvoni for hepatitis C. Within two trading days, Gilead traded down 19%. To have a $150 billion market cap company show that volatility really does show that market cap weighting tends to increase volatility. So, as you can imagine, there are a number of market-weighted biotech ETFs, and they showed higher-than-normal volatility during that period.
I think splitting up the risk into the higher-volatility BBC fund and the lower-volatility BBP fund is important because we view them as totally different asset classes: high-risk biotech and low-risk biotech. Some people will want a mix of them; others will want to focus their exposure to these asset classes separately.
And because you asked, a third important feature of our fund is that we give people pure biotech exposure. By design, we have excluded special pharmaceuticals, which have been knocked on lately. I think specialty pharma can be good, but some have had political scrutiny these days. It's important to differentiate these two types of companies because specialty pharma tends to invest 5 to 10% of sales in R&D, whereas biotech companies - even very large ones such as Biogen (NASDAQ:BIIB) - will invest more than 20% of their sales into R&D.
Therefore, specialty pharma companies do not exist in the BBC fund. I think probably every other ETF fund does contain these companies. A lot of other biotech companies have become diluted in what BBC holds because of the emergence of the mega biotech company, such as Biogen or Gilead, as well as the specialty pharma model, such as Horizon, whom we would not classify as a biotech company.
Q: Final question: What would you say to an investor who believes the biotech industry is currently a bubble?
PY: Well, I think that we have had a 30% or more correction over the past few months and that the long-term growth prospects remain very strong. There are strong arguments that pricing needs to be addressed. I believe these concerns are valid.
But some of the scientific approaches are nothing short of remarkable. And valuations have come in significantly. I'm seeing some individual stocks that are making investing in the biotech industry as a whole through ETFs very interesting.
Summary
Overall, the emphasis Paul Yook expressed in this interview was one of "purity." While other biotech ETFs diverge out from the biotech industry, investing in big pharma, the BioShares ETFs focus exclusively on biotech. In fact, while BBC currently pales in comparison to most other biotech ETFs in terms of popularity, BioShares holds a second ETF - clearly for the purpose of keeping BBC purely clinical trial based. Hence, the emphasis of "purity" seen for BBC makes this ETF a good investment for an investor who wants biotech and only biotech.
That is, if you want explicit exposure to the price gains seen by the creators of up-and-coming drugs, this is your best bet. If you're looking for something more broad, such as exposure to companies no longer creating drugs but currently in the marketing and sales phase in addition to those up-and-comers, another ETF would be more suitable. Of course, you can gain exposure to both by putting some capital in BBC and some more in BBP or a healthcare ETF.
In either case, BBC has a place in the portfolio of investors who believe in the future of biotech breakthroughs.
Disclosure: I/we have no positions in any stocks mentioned, and no plans to initiate any positions within the next 72 hours.
I wrote this article myself, and it expresses my own opinions. I am not receiving compensation for it (other than from Seeking Alpha). I have no business relationship with any company whose stock is mentioned in this article.