At some point every retail investor looks at the consensus for the stock he, or she is planning to buy, or short. I bet everyone out there was either deterred to short a stock, or encouraged to buy one because most analysts covering the stock had a buy recommendation, at least once in their investing life.
Well according to this insightful chart from factset, those buy recommendations are more than just common, they are practically worthless.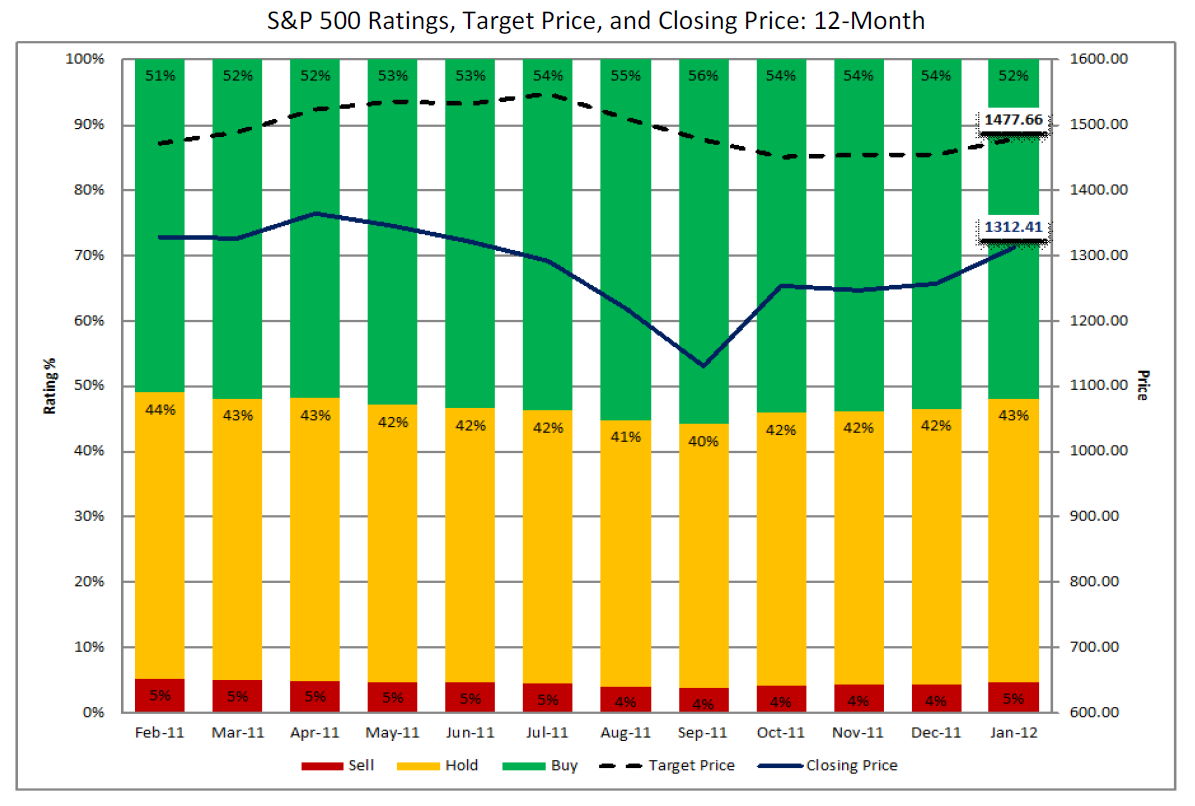 The chart shows that 52 percent of the S&P 500 had a buy rating by analysts, 43 percent had a hold rating and only 5 percent had a sell rating, as of January 2012.
Of course January is no different than any of the preceding 12 months, which had sell rating as low as 4 percent.
This might mean we have to interpret a hold rating as a sell rating, or that analysts want to play it safe by placing a hold instead of a sell.
As an investor you can interpret these ratings as you wish, however, I think you should go with your research and pay little attention to the so called pros.
Disclosure: I have no positions in any stocks mentioned, and no plans to initiate any positions within the next 72 hours.