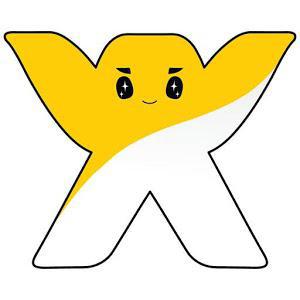 Wix.com (NASDAQ:WIX) has shown a positive trend following a third quarter that beat analyst expectations. Revenues were up and the company's EPS also managed beat forecasts, but the company has still yet to report a profit. Since its initial public offering and subsequent drop in prices, Wix has been hard at work attempting to increase its registered users and more importantly, turning them into paying customers. So far, the company has succeeded in increasing their user numbers, but despite an increase in traffic and revenues that continue to rise, Wix must still show that it can translate those users into profits. In a technology ecosystem that is increasingly hostile to companies that cannot generate profits, Wix must prove to investors, as many successful technology providers have in the past, that increasing exposure will eventually lead to profitability.
Improving Financials
Wix has shown improved growth during the previous two quarters. The company has displayed increased revenue in every quarter since the second quarter of 2014, and the third quarter of this year showed their best growth yet, with $53.28 million representing a 9% quarterly increase, and a 43% year over year jump from the same period in 2014. This beat both the company's guidance for the quarter of $52 to 53 million and analyst forecasts of $52.57 million in revenues.
Other important metrics for the company have also seen strong growth in the period. The company added 140,000 new subscriptions to premium plans in the quarter, their best ever recorded results at impressive 56% year over year growth. This also coincides with growth of overall registered users, both paid and unpaid, 34% year over year to 72 million. Wix has also been fairly successful at maintaining a solid rate of active users throughout the previous quarters, and shows no sign of changing that trend.
Still not there
A more worrying trend appears, however, when closely examining Wix's profits going back to its IPO in 2013. To date, Wix has not reported a profit in any quarter it has been publicly traded. In the third quarter, the company reported a net loss of $11.70 million or -$0.30 per share, as they have consistently been unable to translate high numbers of users into a sustainable business model. . This trend has been improving, though, and the company has been able to cut losses by 5% versus the second quarter and 9% on an annualized basis.
Another important concern for Wix at this point is their ability to convert their 72 million users into paid customers. Ending in September, the total amount of premium users was still only 2% of all registered users. While revenue growth is certainly important, Wix will continue to struggle to turn a profit until it can cut costs further or find a way to improve the conversion rate.
Moving Forward
Despite these problems, Wix seems to be on the way up. Even without profits, the company has managed to rally after an initial drop in share prices in the months following their public debut, now rallying nearly almost 34% from the most recent lows on the back of strong fundamentals and a plan that seems to account for a lack of profits. The company has been consistent in managing their growth and have even managed positive cash flow for the third quarter. This reflects a massive improvement from $-2.90 million to $5.4 million, with the company showing an increasing strong commitment to building solid financials.
Wix has also been aggressive in evolving and continuing to improve their service. The company recently launched a redesign of their site and web development tools. Wix reportedly claims the new design has already paid dividends, contributing to a 15-20% increase in conversion rates for the newer premium subscriptions. They have also launched a new music-specific service, and have hired major celebrities as a way of increasing their brand awareness.
The Fundamental Picture
From a strictly fundamental point of view, value investors and income investors should go nowhere near shares of Wix. Although the company boasts an amazing user base and potential for high growth in the technology space, lack of profits is a worrisome indication for potential shareholders looking to see improved stakeholder value. Prices continue to trend well-off of this year's record highs and despite the long-view of management, shows little in the way of upside unless the company can substantially improve conversion to paid subscriptions.
While the redesigned site might have seen a rapid improvement in this measure, it must be seen as a sustained trend to really translate to optimism for shareholders. Should conversion rates begin seeing increased momentum higher, it could see share prices easily overcome previous 52-week highs at $28.63 and pushing towards $30 per share, especially considering the high growth nature of the company and astounding year over year revenue growth. If the company can successfully reverse the cash burn, it will rapidly improve sentiment. Although not an ideal entry point, investors would be keen to initiate long-term positions targeting $30 on any correction that nears $20 per share.
Conclusion
Wix has so far shown itself to be more resilient than most of its publicly traded contemporaries in the technology industry, but are not completely immune. Other major tech companies debuted on the markets with promise, only to see their hopes swiftly dashed. Companies such as Etsy (NASDAQ:ETSY) and Square (NYSE:SQ) have not lived up to the public offering promises flouted to investors, with shares floundering and dropping after a few months because of their inability to convert their business models from revenue and user growth to profit and monetization. However, if Wix continues to prove it is dedicated to responsible growth and is better able to realize conversions from free users to premium subscriptions, the streak of losses should come to an end sooner than later.
Disclosure: I/we have no positions in any stocks mentioned, and no plans to initiate any positions within the next 72 hours.
I wrote this article myself, and it expresses my own opinions. I am not receiving compensation for it (other than from Seeking Alpha). I have no business relationship with any company whose stock is mentioned in this article.