This is the "Small-Cap Raging" version of Activist Investing Daily, with a focus on some smaller-cap names facing activist pressure.
New Raging Capital target
Raging Capital now an activist at Gulfmark Offshore (NYSEMKT:GLF) with a 19.9% stake. They've owned shares since April and changed their passive stake to active.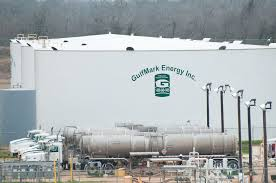 It's supportive of the current board and management, noting the company's franchise and relatively young fleet of high-spec offshore supply vessels is extremely valuable. They believe the company's senior 6.375% bonds that mature in 2022 - which represent the bulk of its capital structure - provide a source of stability and long-term optionality for the equity holders.
The stock trades at less than 20% of tangible book value. Raging says there is substantial shareholder value to be created by "navigating the current market cycle with skill and patience." Raging has also talked with Gulfmark about getting a board seat.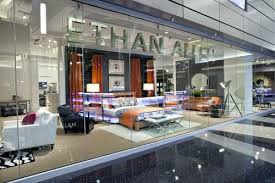 Ethan Allen loss
Sandell Asset Management lost its proxy battle at Ethan Allen (NYSE:ETH). It was trying to get six directors (of a seven director board) elected. They did manage to get the removal of the dead hand bylaw, which would make it easier for a private equity company to buy ETH.
Board seats for free
Baker Street Capital got a board seat at Walter Investment (WAC). Vadim Perelman gets on the board and Baker can now acquire up to 25% of the company without triggering the poison pill. This is a similar deal given to Birch Run Capital last week - board seat and the chance to buy up to 25% of the company. Together these two funds own around 40% of the company.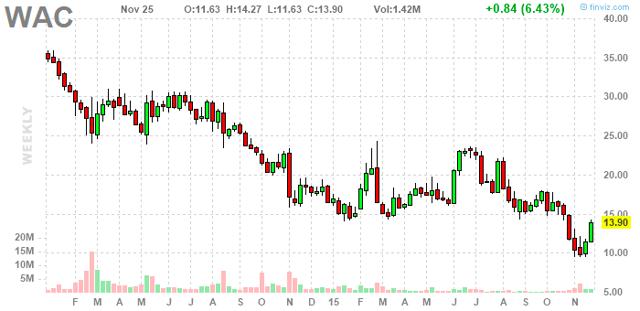 Carl Icahn with a 3.4% AIG stake
Carl Icahn revealed his stake in AIG and notes that he's going to take a different route. This comes after his meeting with AIG CEO Peter Hancock, where Icahn's takeaway was that AIG wasn't going to budge on splitting the company up. Icahn said, it's "abundantly clear" AIG won't "sincerely consider" a split.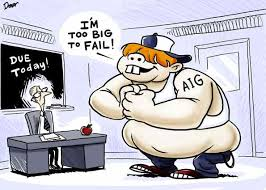 He's now looking to use a consent solicitation to convince AIG to split itself up. This will allow shareholders the ability to offer their opinion to the board over whether they want to split the company up. Again, Icahn's whole thesis is to get AIG small enough to avoid the "systemically important financial institution" designation.
Icahn printing money, though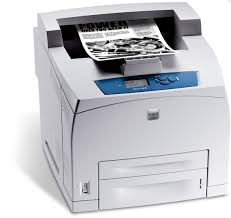 Icahn also revealed a stake in Xerox (NYSE:XRX), roughly 7.1%, and said the company should sell itself. He plans to talk with management about improving the company's operational performance. Icahn also hinted at waging a proxy battle at XRX, wanting to talk to the company about board representation. This puts Icahn as XRX's 2nd largest shareholder.
Another new activist target
Elliott Management now has a 6.4% stake in Alcoa (NYSE:AA). Seth Klarman's Baupost Group revealed a new stake in AA last quarter. In terms of Elliott, it's supporting the company's plan to split. The activist thinks that the market is undervaluing the manufacturing business given the fall in metal prices. As well, following the split, Elliott thinks it should sell off the power generation assets.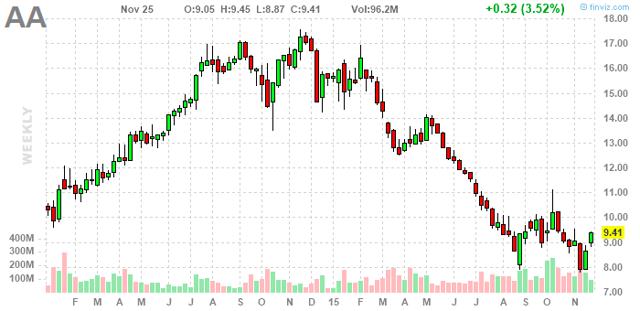 ValueAct Capital feeling the pain too
Jeff Ubben's ValueAct Capital, after losing 9% in 3Q, is now negative for the year. The big detractor, none other than Valeant Pharma (NYSE:VRX); the same name dragging down Bill Ackman's Pershing Square Capital. Shares of VRX are down 39% year-to-date.
Pershing Square returns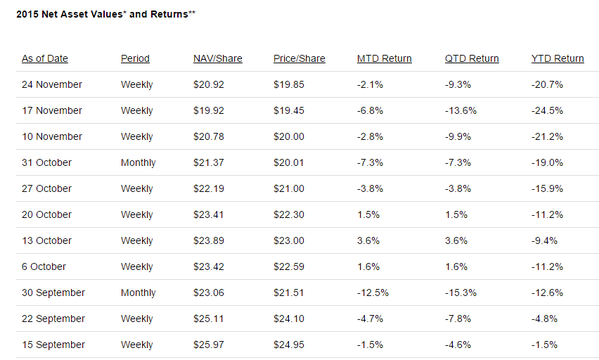 At least one activist win
The Engaged Capital target, Boulder Brands (NASDAQ:BDBD), is getting bought by Pinnacle Foods (NYSE:PF) for $682 million. BDBD is now up 30% for the month. This comes after the company starting exploring strategic alternatives this summer after getting pressured by Engaged.
The broader theme is that more companies are looking to buy growth by tapping into the healthy and organic market. Diamond Foods (NASDAQ:DMND) got bought last month and Annie's was bought last year. There are still a couple of natural foods prizes left in the public markets, including Hain Celestial (NASDAQ:HAIN) and WhiteWave (NYSE:WWAV).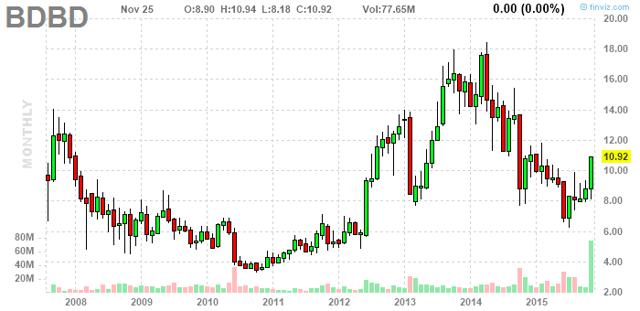 Disclosure: I/we have no positions in any stocks mentioned, and no plans to initiate any positions within the next 72 hours.
I wrote this article myself, and it expresses my own opinions. I am not receiving compensation for it (other than from Seeking Alpha). I have no business relationship with any company whose stock is mentioned in this article.