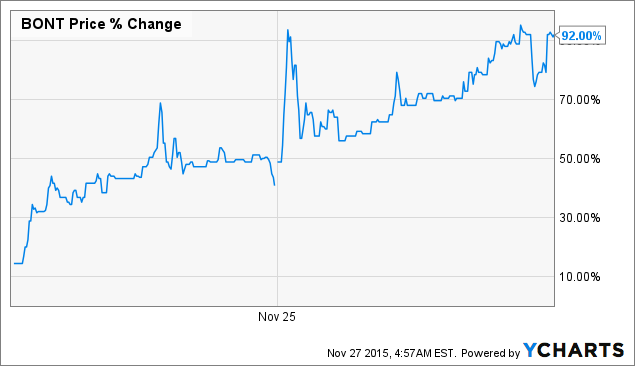 Figure 1: Bon-Ton Stores Inc's Stock Price Increased by 92 Percent This Week
Since Monday, the stock price of Bon-Ton Stores Inc. (NASDAQ:BONT) has increased from $1.25 per share to $2.40 per share, representing a 92 percent gain within a week! While short term traders may feel excited about the recent performance of this stock, if we extend the look back period to the beginning of the year, it appears that even with this week's phenomenon performance, Bon-Ton Stores Inc's stock price has gone down 67.6 percent (YTD).
Although a lot of media analysts are attributing the Cyber Monday and Black Friday sales to this increase in the stock price, there might be more to the story than meets the eyes.
It is the Season of Great Sales Anyway
Just last week, on November 19, Bon-Ton released its Q3 2015 financial results. But, before we dig into that, let's remind ourselves that in October, Bon-Ton announced to hire 13,000 seasonal workers for the upcoming holiday season.
That is like 48 people for each of its 270 stores! Why would they hire so many seasonal employees? Well, because Bon-Ton management knows their business better than the short term traders pushing the stock price up this week.
Bon-Ton's business is highly seasonal. Want some proof?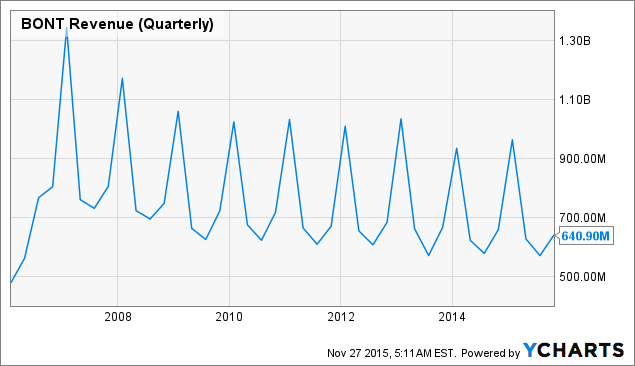 Figure 2: Bon-Ton Stores Inc's Revenue Cycle Over the Last 10 Years
We are not going to elaborate on this any further, but expect the sales to reach near $900 million by the time your nephew actually opens his Christmas gift that you just bought for him today, with the Black Friday deal.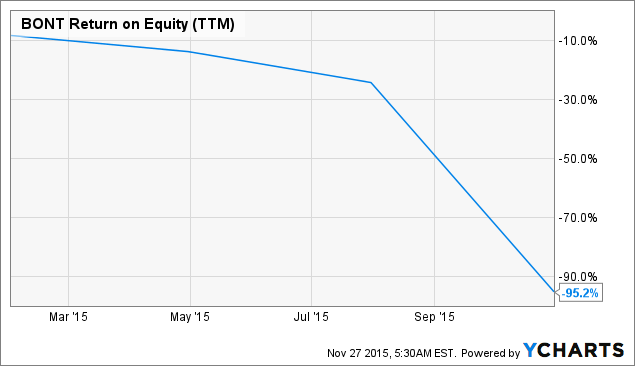 Figure 3: Bon-Ton Stores Inc Year to Date (TTM) ROE Declined by 95.2 Percent
However, it is not the top line that we are concerned about this year, we are concerned about the return on equity. Since January, Bon-Ton's ROE has dropped by 95.2 percent.
Let's clarify that statement further for the fragile minds who are buying up Bon-Ton's shares this week: the company had $100 in equity on January 1, 2015 and now it has $5 left. Do you see a correlation between the 67 percent (YTD) decline of this stock and the 95.2 percent decline in its ROE? Not yet? Okay, next chart!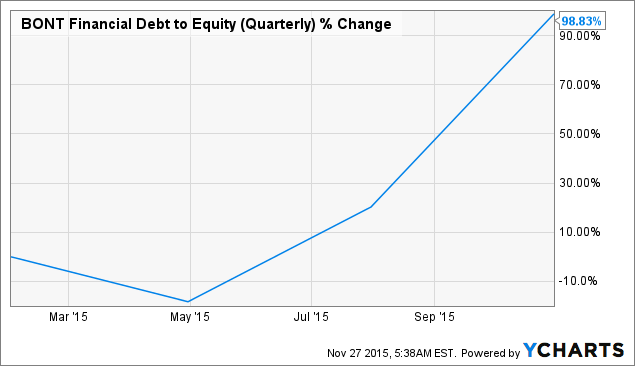 Figure 4: Bon-Ton Stores Inc Debt to Equity Ratio Percentage Change (YTD)
If you are wondering how on earth the Bon-Ton's management would pay the salaries of those 13,000 seasonal workers this year when they have practically lost all the equity in the company, then the wonder no more! They are leveraged to the teeth.
Debt to equity ratio of Bon-Ton has increased by 98.83 percent since the start of the year to 15.23!
This unprecedented increase in debt is not a seasonal phenomenon. Well, back in 2008, Bon-Ton's quarterly debt to equity ratio reached 45 and they are still in business. However, at least we could blame a lot on the macroeconomic factors back then. In 2015, there are no external excuses.
What the CEO Had to Say
"Clearly we are dissatisfied with our third quarter results," said Kathryn Bufano, the President and CEO of Bon-Ton in her remarks during the Q3 earnings call. "We get it, it's tough out there," she continued and added that she has taken important steps to position Bon-Ton Stores Inc to "compete effectively in the fourth quarter."
Such steps included expanding borrowing capabilities under its existing revolving credit facility that would bring the total to $830 million. Dear, why not take another $130 million and make it a round $1 billion so that you can hire another 50,000 workers to sit on their hands during this holiday season, because your customers would likely shopping somewhere else.
Yes, there were some growth story to tell her audience. Proprietary credit card and loyalty program sales went up by 3 percent and now it represents 54.5 percent of total sales. This is one of the reasons we are not concerned about the top line of the business as they have some hardcore loyal customers who have supported the business over the years. Not many companies can claim to bring over 50% of their revenue from proprietary credit card sales and loyalty programs.
Conclusion
Besides the fan base who contributed over 50 percent of its total sales last quarter, we could not find anything good to talk about from the Q3 earnings call of Bon-Ton. Debt is growing like a wildfire and there are a host of new competition that's coming to Milwaukee to take away the other half of the sales generated from "not so loyal" customers of Bon-Ton.
The weather situation has made it harder for them to predict month-by-month sales and manage inventory accordingly. Hence, margins would likely to suffer in the coming quarters.
Based on the upcoming seasonal sales hike in Q4, on November 19, 2015, two analysts have set a price target of $4.5 for Bon-Ton. This offers almost an 87.5 percent upside potential for short-term investors. However, if you are planning to hold on to this company for dividends, there might be none in the near or future.
Disclosure: I/we have no positions in any stocks mentioned, and no plans to initiate any positions within the next 72 hours.
I wrote this article myself, and it expresses my own opinions. I am not receiving compensation for it (other than from Seeking Alpha). I have no business relationship with any company whose stock is mentioned in this article.
Editor's Note: This article covers one or more stocks trading at less than $1 per share and/or with less than a $100 million market cap. Please be aware of the risks associated with these stocks.