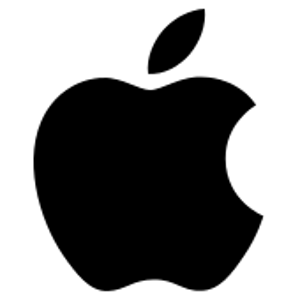 Most investors remember the days where Apple's (NASDAQ:AAPL) high-level innovation yielded much-deserved brand equity and high margins as customers willfully paid top dollar for a top product. However, those days are seemingly behind Apple as its competitors offer viable alternatives and this has placed a negative toll on the company's impressive margins, or at least it should have. This is because Apple is now subtly engaging in a pricing war by adding expensive new features to its iPhones meanwhile making aggressive cuts to its Mac. Following the iPhone 4S, margins did follow their expected decline but last quarter Apple reported that its gross margins were actually up year-over-year. Most of us are aware that this is due to Apple's intention into pressuring its average customer into upgrading the unattractive base model iPhone, iPad or Mac.
Any company that operates in large volumes such as Apple does not get the majority of their customers to pay for upgrades, and the auto industry can be used as a perfect example. It's the low-volume, luxury Tesla (NASDAQ:TSLA) Model S that get customers to purchase upgrades, not the mass-market Toyota (NYSE:TM) Corollas. In spite of this, Apple has egged the majority of its customers into upgrading their iPhone, pushing the average storage per iPhone up to an all-time high of 55.7GB according to Alex Cho's recent article citing CIRP.
This may seem like a minor issue, but it's actually huge. Gross margins are earned, not taken, and if Apple wishes to maintain the same level of prestige that it holds today, it will need to start earning those margins with distinguished products. Otherwise it will need to improve the value of its base model products in order to please hundreds of millions of customers, and this will sync margins with reality. If Apple fails to do either, I fear that its brand equity will be severely damaged.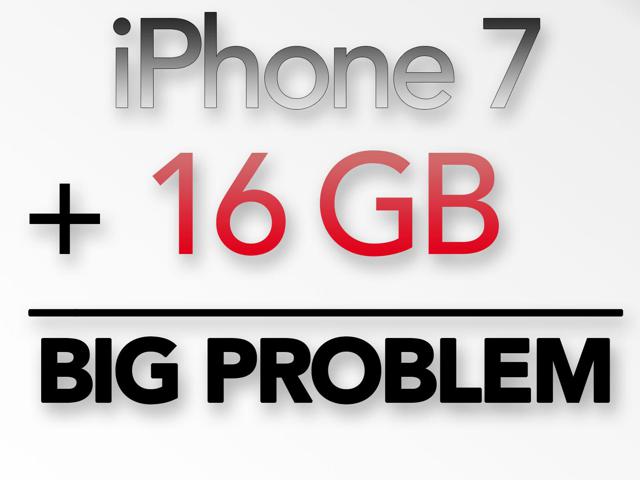 Apple's unsustainable margin growth
Apple's current gross margins are simply unsustainable unless the retailer develops a groundbreaking product that convinces the masses to pay top dollar. Apple did it with the iPhone 6 due to the unique case of its form factor and with the iPhone 6S due to new features and an intention to force upgrades. If Apple never romanticized the need to spend an extra $100 to get quadruple the storage of the base model's inadequate 16GB, then it's highly unlikely that the upgraded 64GB model would be the most popular iPhone.
Apple may have done an outstanding job by creating a flash storage that's almost twice as fast as competing flagship phones, but there's no escaping that 16GB is inadequate today and in 2016 16GB will be even worse. Smartphones are an individual's most valuable device and developers realize this and have created sophisticated applications as a result. Together, Apple's own GarageBand, iMovie, Pages and Numbers app take up more than 2GB in space. Furthermore, it's very common for a popular game to consume at least 1GB of storage with some taking more than 3GB. Music streaming and Cloud storage doesn't fill this gap and the only resolution is more storage, which is why everyone's upgrading their iPhones.
I highly suspect that Apple will increase the base storage of its next iPhone. A look at iPhone's history shows that after three models, Apple doubled the base storage from 8GB to 16GB with the iPhone 3GS. However, six iPhones later, which is six years by the way, Apple still hasn't altered the base storage option. If Apple refuses to modernize the storage capacity of the iPhone 7 in 2016 to at least 32GB, investors will be displeased to learn that competitors will be heavily exploiting and capitalizing on this flaw. If Apple does resolve the storage issue with iPhone 7 to a base of at least 32GB, I highly suspect that the amount of upgrades will fall dramatically and that the upgraded iPhone will no longer be the most popular model. If so then the upgrade-dependent margins will fall and sync with reality.
The iPhone is the distinct breadwinner for Apple, but it should still be noted that the Mac and iPad deliver on the same concept that frustrates customers. The iPad Air 2 that features a "desktop-class CPU" starts with 16GB and the iPad Pro, which is a "desktop replacement," starts with just 32GB. The new 4K iMac is no exception. Even though its price tag is very impressive at $1,500, the base model features a non-upgradable pre-2008 laptop-grade hard disk. It calls for $200 more to have the same flash storage as the MacBook Air. I will end my examples there, but if you're more interested you can check out my thoughts on why Apple's Mac sales could start falling by as soon as next quarter by clicking here.
Conclusion
At the end of the day gross margins are just a number and corporations such as Wal-Mart (NYSE:WMT) demonstrate this fact well. Based on the aforementioned reasons, I find Apple's gross margins to simply be unsustainable as the figures essentially got lucky by cheating the customer into upgrading. In the long run, this simply hurts brand equity and that's not something that Apple wants. Ever since the iPhone 4S that generated Apple's record 47% gross margin rate, innovation has been stagnant relative to the competition and as a result Apple will need to enter into a subtle pricing war with its competitors with such means as providing extra storage. This doesn't mean that Apple can't win, because Apple's vertically integrated business allows it to be the most profitable device maker in the world. Apple will still make money, and could still grow, just expect reality to kick in with lower margins in the years to come.
Disclosure: I/we have no positions in any stocks mentioned, and no plans to initiate any positions within the next 72 hours.
I wrote this article myself, and it expresses my own opinions. I am not receiving compensation for it (other than from Seeking Alpha). I have no business relationship with any company whose stock is mentioned in this article.