Introduction
Lawyers and bankers know that investors and merger arbitrageurs do not appreciate innovative conditions and complicated merger structures. So, in M&A you always find the same terms in the contracts. It's great fun analyzing complicated terms and highly conditional merger agreements. When this happens, I like very much studying the contracts. It is not the same boring thing that you read every morning. Perseon Corporation (Perseon) (NASDAQ:PRSN) and Galil Medical ("Galil") signed on Oct. 27, 2015 a highly conditional and complicated merger agreement.
There is a good article about this merger that you should read. It was written by Lukas Neely. You will not find there an assessment of the conditions included in the merger, but it includes a good analysis of the financial performance of Perseon Corporation. The author believes that the transaction is likely to close. I do not think so and in this article I explain why.
The target and the buyer
Perseon develops technologies to fight cancer. The company offers products that treat "soft tissue tumors with precision-focused microwave energy". The buyer operates in the same sector. The products offered by Galil are the following (website):
"Galil Medical is a global leader in delivering innovative cryotherapy solutions. The company addresses patient conditions across multiple physician specialties; treatment areas include conditions affecting bone, kidney, liver, lung and prostate, as well as targeted pain and nerve applications."
Perseon is extremely small (Market Cap: $8.11 million). Its financial condition is not good. The risk factors in the agreement go like this:
"As of September 30, 2015, we had cash and cash equivalents of $3,026,606, and total current assets of $4,728,975. This includes the proceeds from our August 2015 follow-on public offering in which we raised $4,304,029 after expenses. We believe these cash resources will only be sufficient to sustain our operations for up to four months from September 30, 2015 without substantial cost cutting to a level that would include fewer sales resources and compliance levels of staffing and activities across the Company. In addition, we have been advised by our financial advisors that our prospects of raising additional equity on acceptable terms are not likely favorable. Further, to become profitable we would need to significantly increase the revenues we receive from sales of our MicroThermX products and substantially reduce expenses. We do not expect that sales of MicroThermX products will increase sufficiently to cover our total costs of operations before the time we run out of cash and cash equivalents. Substantially reducing costs may impair our ability to increase revenue. If we run out of cash and cash equivalents we may have no alternative but to discontinue operations. Accordingly, we have entered into the Merger Agreement with Galil and Merger Sub, pursuant to which Merger Sub will tender for our outstanding shares of Common Stock followed by the Merger, which we believe will provide the best value for our stockholders. If the Merger is not consummated we will likely be forced to raise capital under unfavorable conditions, cut costs, and, even after doing so, may not be able to sustain our operations."
The merger is the last opportunity for the company but the terms were poorly negotiated.
The buyer is controlled by three venture capital firms:
- Thomas, McNerney & Partners (AUM: $600 million)
- The Vertical Group
- Investor Growth Capital (AUM: $800 million)
I have to admit that I do not like financial buyers like this one. They are M&A players. I have seen these companies bid and retire the offer three weeks later.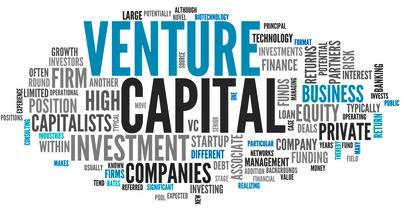 Background
If you want to read the background of the merger, please click here. It is a very short text. The Board did not contact anyone and I did not read about any other party interested in this company. For this reason, I do not think that the Board acted in accordance with its fiduciary duties of care. In addition, the fact that there is no one interested in this company is a sign of poor financial health.
Merger consideration, conditions and conclusion
The method to pay shareholders is a tender offer. The merger agreement goes like this:
"Shares at a price per Share equal to $1.00 (the "Shares Offer Price") and Public Warrants at a price per Public Warrant equal to $0.02 (the "Public Warrants Offer Price" and, together with the Shares Offer Price, the "Offer Price")."
The contract is not fair for merger arbitrageurs.
It has every clause that you do not want find in a merger agreement. Please take a look:
"The Offer is subject to certain conditions, including, among others, the tender of at least a majority of the outstanding shares of Common Stock of the Company on a fully diluted basis, the tender of at least 65% of the publicly traded warrants of the Company, receipt by Galil of adequate third-party financing to consummate the Offer, pay relevant expenses, and provide sufficient operating capital for the combined entity, (iv) the expiration or termination of any foreign antitrust filings, and the receipt of the resignation from each of the members of the Board who are not independent directors. We can provide no assurance that all outstanding conditions to the Offer will be achieved."
First, we see the antitrust conditions, which are acceptable. But, there is also a financial condition, which is not a usual condition and makes the offer highly conditional.
In addition, the tender of 65% of the publicly traded warrants is very unlikely too. The warrants are trading at a price of $0.04 on Nov. 27, 2015. This means that the warrant holders will prefer to sell the warrants in the market. For this reason, the merger will not take place. The buyer will have to pay a little more money to the warrant holders. In my opinion, it is fair to say that the warrants are undervalued. Its expiration is in 2020 and the financial advisor did not take into account its time value.
Finally, the termination fee is not normal:
"The Merger Agreement provides for a termination fee of $424,000 payable to Galil plus reimbursement of expenses of up to $250,000 that would become payable by Perseon under certain circumstances, including if Perseon terminates the Merger Agreement to accept a superior proposal."
The buyer may receive an amount of $424,000 and the seller may receive a reverse termination fee of $250,000 if the financing condition is not satisfied. In general, the buyer pays a termination fee that is larger than the one paid by the seller. Here it does not work in that way.
In conclusion, you should not tender your shares. I do not suggest to short sell the target. But, if you are brave, it is a not bad idea.
Disclosure: I/we have no positions in any stocks mentioned, and no plans to initiate any positions within the next 72 hours.
I wrote this article myself, and it expresses my own opinions. I am not receiving compensation for it (other than from Seeking Alpha). I have no business relationship with any company whose stock is mentioned in this article.
Editor's Note: This article covers one or more stocks trading at less than $1 per share and/or with less than a $100 million market cap. Please be aware of the risks associated with these stocks.