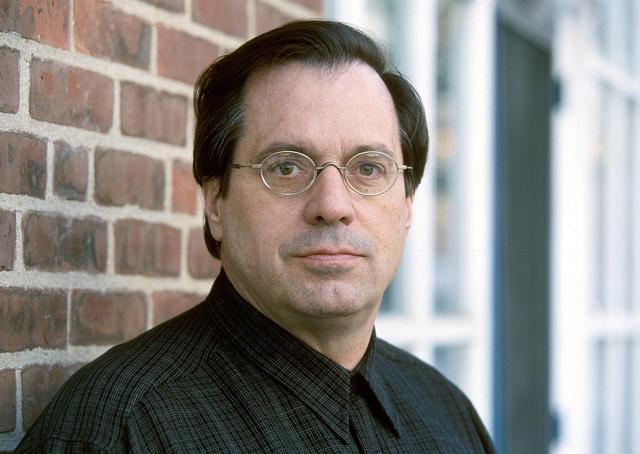 Economist Fred Carstensen is a professor of finance and economics at the University of Connecticut and director of UConn's Center for Economic Analysis.
Harlan Levy: How much impact on the U.S. economy do you expect from sales this Christmas season?
Fred Carstensen: Most retailers are anticipating a weak Christmas holiday. Many of them see others have downgraded their forecasts. At least initially it doesn't look as if Black Friday was as successful as it has been.
There's legitimate concern in the retail sector. The American economy is mostly driven by consumption, and the fact of the matter is that household incomes for most Americans not only haven't gone up. They still are helow what they were 10 or 15 years ago.
So households simply don't have the capacity to provide the level of demand that would really drive a really good holiday season.
I expect that we will continue to have these very modest levels of growth. We continue to add jobs slowly. The economy continue to grow slowly. But we're not going to see the kind of growth that historically has been seen in the holiday seasson.
Q: What effect on the U.s. economy do you expect from the situation in China?
A: A lot of people are very nervous about the situation in China. The Chinese have actually held the yuan fairly steady in terms of the exchange rate with the dollar, even as the dollar has appreciated quite strongly.
The consequence is that China, which has had an export-driven economy has become significantly less competitive. A lot of analysts now anticipate a fairly significant devaluation of the yuan against the dollar in an attempt to strengthen China's exports.
That would in itself be problematic for America. It would make Chinese goods even more competitive in the U.S. and also in markets in which we compete with the Chinese.
More importantly, the Chinese slowdown is having a profound impact on emerging economies around the world. Many are now sliding into recession.
That will also hurt the American economy. It will probably lop at least a half percentage point off what our growth would be. If you lose half a percent, you're actually losing 15 to 25 percent off your potential growth, so that's big. It's quite important.
The other critical thing you have to add is that the U.S. itself is completely failing to make the kind of public-sector investments in infrastructure that would both substantially expand aggregate demand and make the American economy more competitive.
By that I mean, we have in the U.S. essentially a third-world infrastructure. Our highways, our bridges, our ports, our airports, our inland navigation system -- like the Mississippi River watershed -- are hugely out of date and are in desperate need of investment. For the first time in nearly 50 years, public-sector investment in research and development has shrunk to a smaller share of Gross Domestic Product than private-sector investment. The sad reality is that the U.S. is simply not investing in its own future.
H.L.: The November jobs report comes out Friday. What do you expect for November and for 2016?
F.C.: I expect we'll continue to get modest job growth. It will jump around, as it has in the past .from 150,000 to 250,000, but we've essentially never seen during this entire tepid recovery the 300,000-plus job gains that have historically characterized recovery. We're simply going to probably continue to have very modest job growth.
The Federal Reserve will make a very, very small rise in the federal funds rate, which will have very little effect. It won't hurt the economy much, but it will probably strengthen the dollar further, creating additional challenges for our exports.
Let me emphasize that all of these issues, China, Europe, the emerging economies, the Fed's policies pale in significance compared to the extraordinary historic failure to sustain public sector investments.
H.L.: What is likely to turn that around if at all?
F.C.: Given the fact that the Republicans in all likelihood will control the House of Representatives at least through 2020, it seems very unlikely that the pattern will change.
Q: What do you see happening in the U.S. housing market?
A: Here in Connecticut we're still 15 to 20 percent below our market peak in market values. Nationally, the burdens of student debt and the increasing pattern of deferring marriage and household formation until an older age mean that there's less demand for single-family housing. There also has clearly been a shift toward rental housing.
So we don't anticipate that the residential sector and housing in general will be a significant driver for the U.S. economy in the next few years.
Q: Is manufacturing solid or fragile?
F.C.: It's clearly moderately fragile. There are very subtle ways in which our policies are undermining the manufacturing sector, so I'm concerned about its continuing competitive health.
H.L.: How much stronger do you expect the dollar to be, and will the negative effect on the U.S. economy get worse next year?
F.C.: I expect the dollar will strengthen relative to virtually all other currencies through 2016.
H.L.: How much more do you see oil and other commodity prices sinking, and what's the long-term effect of that situation?
F.C.: I don't see any prospect for any significant recovery in commodity prices probably out two or three years. If you look at futures contracts on most commodities, including oil the market clearly does not anticipate any significant increase. You can buy oil futures out a year for $55 to $60 a barrel.
The low commodity prices are beneficial for consumers but they profoundly undermine tegh emergin markets that wr heaviloy depdndint on commodity exports. Tehier econmiwes are weakineg and their mjprots are ewekaiergn asnd that impsacts glob abl gfgfowrth>
H.L.: Is global unrest spinning out of control, pushing the global economy into a tailspin?
F.C.: There's a significant level of anxiety over the Turkish - Russian confrontation that is quite worrisome.
The expanding willingness and capacity of ISIS to carry out terrorist attacks is also very worrisome. We've seen a lot of very harsh political rhetoric and suggestions that we impose draconian limitations on our freedoms. So it's a worrisome situation, and clearly this could conceivably have feedback on economic developments.
H.L.: Turning to stocks, do you see the year coming to a positive close?
F.C.: Stock market values in the U.S., Europe, and Japan seem largely driven by the fundamentals of economic performance, so it's hard to see how the American stock market can jump very much, if at all. Most people who look at it think that it's over-valued. Profits are at a historic high as a share of GDP, and it's very hard to sustain. The good scenario is that it's flat. The more likely scenario is that it will have a fairly significant correction.
Disclosure: I/we have no positions in any stocks mentioned, and no plans to initiate any positions within the next 72 hours.
I wrote this article myself, and it expresses my own opinions. I am not receiving compensation for it (other than from Seeking Alpha). I have no business relationship with any company whose stock is mentioned in this article.