This is the unlikely activism version of the activist investing daily, with some companies and funds involved in activism that are a bit out of the ordinary.
Non-typical activist
Wintergreen Advisers calls for the liquidation of Consolidated-Tomoka Land Co (NYSEMKT:CTO). The fund owns 26% and is calling for a breakup of the company. Wintergreen has owned shares since 2004 and it's the fund's second largest holding, making up 15% of its portfolio.
Of note, Wintergreen says that it believes the company should focus on maximizing shareholder value either by selling CTO or liquidating CTO's assets. Its real estate values have rebounded since the financial crisis. The best bet might be for shareholders to get a cash distribution from the sale of the remainder of CTO's land and the liquidation of the income property portfolio. This, before a rising interest rate environment damages these holdings' value and reduces shareholder value.
An activist at all costs
Dalton Investments, which is activist at Eros (NYSE:EROS) with a 6.6% stake, has been trying to engage in constructive discussions with management. Dalton has now met with management to discuss certain corporate governance matters, including the recommendation of a six point action plan intended to improve the overall corporate governance function.
Here's the highlights of its six point plan: Add additional independent directors, do away with third party transactions, streamline the corporate structure, get focused on cash flows and outline the accounting policy formally, and do a buyback and have management buy some shares.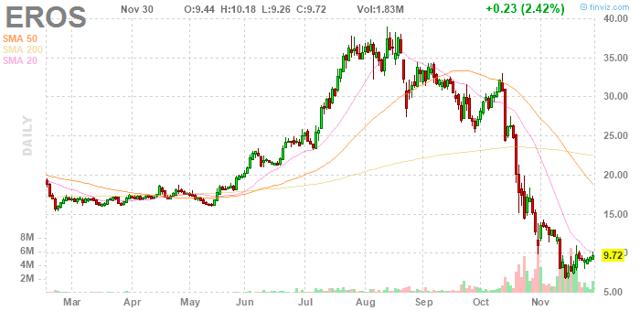 MLP activism
Does Taga Resources (NYSE:TRGP) need an activist? It appears so, or at least SL Advisors thinks so. The company has been hit hard, in part due to the natural gas and oil fall. However, it could be more an issue of poor execution and strategy.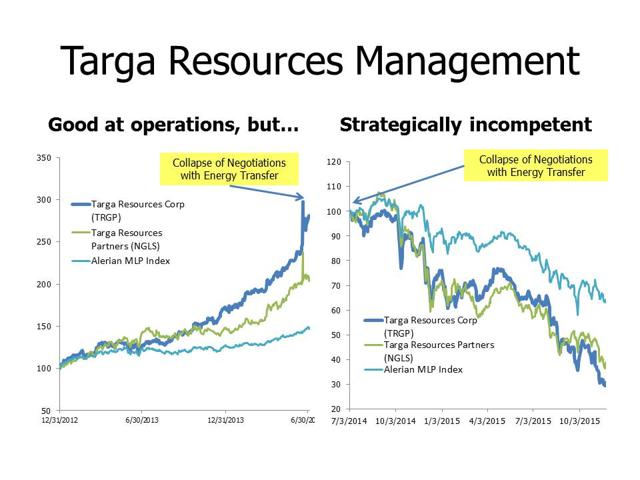 Of note, there's been a series of mis-steps by leadership, noting, "They should stick to running the day-to-day business and stay away from strategy because they are so bad at it." More so, "TRGP is desperately in need of new leadership, of interest from activist shareholders who will demand a more thoughtful approach." The key to TRGP is its assets, which have G&P exposure to the top basins and downstream NGL logistics with strategic value for midstream peers.
Quickly caving
American Capital (NASDAQ:ACAS) caves to Elliott Management. The fund took a 9.1% stake in November and entered into a 1-day confidentiality agreement to review non-public information. Elliott's thesis was to stop the spinoff of ACAS' BDC assets. It says the spinoff would put the valuable assets of American Capital at risk, and it would significantly limit options for shareholder value creation in the future.
Then, just a couple days later, the company offered to undergo a strategic review to maximize shareholder value and expands its share buyback plan to $600 million to $1 billion. Elliott's cost basis is just under $13 a share.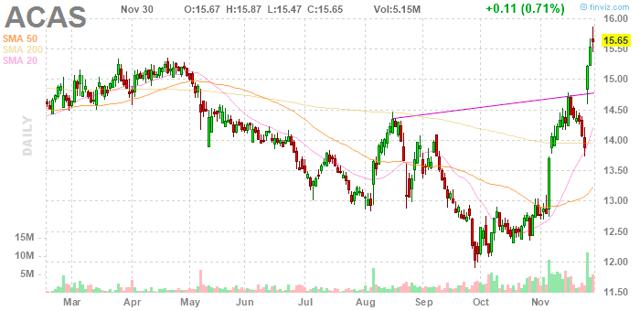 Disclosure: I/we have no positions in any stocks mentioned, and no plans to initiate any positions within the next 72 hours.
I wrote this article myself, and it expresses my own opinions. I am not receiving compensation for it (other than from Seeking Alpha). I have no business relationship with any company whose stock is mentioned in this article.