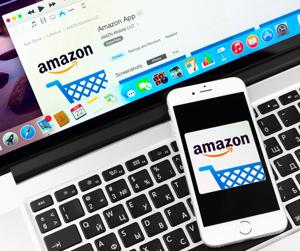 There was an assumption at Target (TGT), Wal-Mart (WMT) and even L Brands (LB) that scaling sales the way Amazon.com (NASDAQ:AMZN) does for events like Cyber Monday is simple and straightforward.
It is not. Target got most of the brickbats Monday for crashing, but there were plenty of other, less-publicized problems, like out-of-stock notices, the kind that lead not just to abandoning shopping carts, but shoppers abandoning stores. And we haven't even talked yet about how all these orders are to be processed and delivered.
IBM (IBM) had predicted that online sales this holiday season would be up 18%, with smartphones representing 36%, but it's one thing to say you're ready for a spike and another to actually be ready for it.
The fact is Amazon practices all year for spikes like this. Its cloud systems are designed to handle surges of traffic, and its warehouses have been scaled to handle the flow. This is anecdotal, but I went to Amazon twice on Cyber Monday and experienced no problems whatsoever.
Brick and mortar retailers tried offering their best "Cyber Monday" deals weeks in advance in order to spread out the hit to their systems, but the problems began early, with Adobe (ADBE) reporting out of stock notices up 600% as early as Thanksgiving.
Amazon has long offered a range of services to other retailers, including fulfillment and tax calculations, but large retailers are loathe to buy from a competitor and have tried to build their own systems instead. Wal-Mart has been especially keen to convince the media, and consumers, that its systems are the equal of those at Amazon, but its systems still had trouble completing some orders when the day came.
Amazon's shares actually fell about $8.50 during Cyber Monday, as traders bought the spin of its competitors, but they made up for those losses Tuesday and Wednesday. Attention will now turn to guessing just how big its numbers will be.
Amazon did $89 billion in business during all of 2014 and had done about $72 billion through the first three quarters of 2015. Twenty percent more than $29 billion in the fourth quarter would get us to, what, $107 billion? That could put it ahead of Kroger (KR), currently the second-leading mainstream retail company after Wal-Mart, and put it right behind Costco (COST), whose warehouse clubs brought in $116 billion last year, but don't exhibit much seasonality so will be fortunate to do $120 billion in a fiscal year ending next August. Wal-Mart will blow by Costco in 2016.
Amazon's reputation will only be embellished by this season on the retail front. Add in its dominance of cloud and its gains in media - it's preparing to support others' media subscriptions just as it supports others' e-commerce efforts - and it's hard to call the stock overvalued, even at present inflated levels.