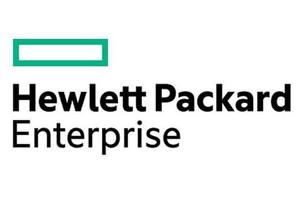 Aruba, a subsidiary of Hewlett Packard Enterprise (NYSE:HPE), just announced a major update to their Meridian solution for indoor location services. Meridian has delivered enterprise-scale indoor location solutions for many years. Aruba acquired Meridian in 2013 and HP Enterprise acquired Aruba in 2015.
The number of indoor location solutions on the market have skyrocketed, with over a hundred companies delivering a wide variety of technologies and solutions to the market. Numerous trials of indoor location technologies have been launched in the past year, in shopping malls, hospitals, airports, stadiums and more. But these solutions have yet to truly spread into mainstream common use.
Furthermore, many companies in the area have shifted from offering full indoor location solutions to offering proximity marketing solutions. Proximity marketing systems, usually based on Bluetooth beacons, do not compute people's locations as GPS does, with a "blue dot" moving around a map. Rather, they detect only when a person is near a beacon, indicating that they are in a place of interest. These systems then send promotions, information or other content to people in each beacon's vicinity.
Aruba's Meridian solution does offer proximity, but their main focus is offering true "blue dot" location services. This can include maps, routing, location search, ordering to your location, friend-finding, and more. All of these applications need to know not only when you're near a beacon but where you are at any time. Aruba says that the majority of their customers want to deliver blue dot solutions, not only proximity.
Aruba's announcement offers a set of new features aimed at enabling larger-scale long-term deployments. One of these is the ability to automatically manage thousands of beacons deployed across multiple sites. Another is a broad set of analytics enabling sites to know where their customers or attendees are going, enabling site managers to change the site based on location-based business intelligence. Third, Aruba is announcing strong support for partners who want to deploy Aruba technology.
Aruba is not the first to offer these things. Indoor location companies such as Spreo, Perples and EnsoLocate, among others, offer beacon management systems, and most indoor location companies on the market offer location analytics and partner support. But Aruba has taken beacon management a step further, introducing a device that can be deployed around a site to manage huge numbers of beacons from afar. Aruba's system also can manage beacons using Aruba's Wi-Fi routers for those sites that already have Aruba networks deployed without extra hardware. This further leverages their network strength for indoor location solutions.
Support for large-scale, long-term deployments is exactly what the site-by-site indoor location services market needs. Other companies, particularly start-up companies, are bound to follow in Aruba's footsteps and strengthen their support for large-scale and long-term deployments. But Aruba also brings to the table the strength of Aruba and HP Enterprise. Many expect other networking companies to acquire indoor location start-ups to strengthen their position in this space and push indoor location solutions more strongly.
All of this indicates that 2016 will be the year that indoor location solutions move from trials and small deployments to large-scale long-term engagements. In conjunction, recent growth in chip-based indoor location technologies point to 2016 being the year that smartphones incorporate indoor location features built-in. Will 2016 be the tipping point for indoor location?
If 2016 is in fact the year for indoor location, this can have huge implications for brick-and-mortar retail and other industries hurt by the shift to online commerce. Indoor location can provide a technology boost that will enable real retail establishments and other large-scale sites to offer the kinds of services and market opportunities commonly found in the online world. Proximity marketing, mobile search, up-selling and cross-selling, and mobile-based personalization all can help brick-and-mortar shore up against the e-commerce challenge. Large-scale and long-term indoor location capabilities will be the next step in enabling that to happen.
Disclosure: I/we have no positions in any stocks mentioned, and no plans to initiate any positions within the next 72 hours.
I wrote this article myself, and it expresses my own opinions. I am not receiving compensation for it (other than from Seeking Alpha). I have no business relationship with any company whose stock is mentioned in this article.