Most of the world's leaders and other stakeholders are gathering in Paris to discuss the phenomenon formerly known as global warming.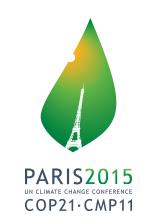 A fair amount of the talk at the U.N. Climate Change Conference will center on a potential carbon tax that might be imposed in an effort to cut fossil fuel emissions. The theory is that if you raise the cost of something, you'll get less of it. At least part of that tax will be a net transfer of wealth from the haves to the have-nots of the world to help them deal with the issue.
Arguments against such a tax include the possibility that it would harm fragile economies worldwide and also adversely affect shareholders of big energy companies such as Exxon Mobil (NYSE:XOM), Chevron Corp (NYSE:CVX), Royal Dutch Shell PLC (NYSE:RDS.A), and BP PLC (NYSE:BP).
Global economic factors aside, the more likely outcome is that coal producers, such as Arch Coal (NYSE:ACI), and its workers, would feel the pinch instead. Big energy, keeping a low profile on the sidelines in France, could actually benefit from the goings on in the City of Lights.
Natural Power
Since it is estimated that 80% of all emissions in the U.S. and Europe are due to electrical power generation and industrial use a carbon tax could mean that natural gas, which contains much less CO2 per unit of heat energy than coal, could gain share in that market.
The big four energy companies listed above are also big producers of natural gas and natural gas liquids so a carbon tax adversely impacting coal would help, all other things being equal, Exxon Mobil, Chevron, Shell, and BP even if the petroleum side of the ledgers might still be impacted.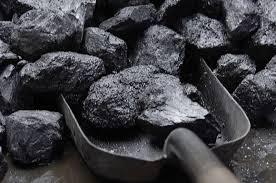 Moreover, the big coal companies are nearly completely dependent on thermal coal. Increased regulation of the industry in the U.S. is already making an impact. Arch Coal has lost over 99% of its market cap in the last two years. Adding in a carbon tax could finish it off like many other producers.
Renewals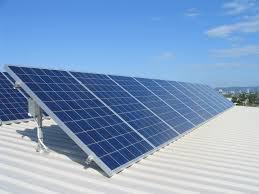 The stated goal of the climate change crowd is to reduce the world's reliance on fossil fuels. However, if a carbon tax is the tool chosen to help do it the solar and wind power industry might not benefit as much as you would think. According to BP a mere 5% changeover in power generation capacity from coal to natural gas would lower emissions by the same amount as a 50% increase in renewable power generation would. However, technological and cost challenges in solar and wind power production would prevent this from occurring anytime soon.
Conclusion
World leaders and climate scientists are gathering in Paris to talk climate change. In a bid to reduce carbon emissions one method under consideration, a carbon tax, could be the final death blow for the coal industry but may not affect oil and gas companies all that much.
Sources: All images from Google Images; stock information from Yahoo Finance; natural gas and coal industry information from the Energy Information Agency, BP, and Royal Dutch Shell.
Disclosure: I am/we are long CVX.
I wrote this article myself, and it expresses my own opinions. I am not receiving compensation for it (other than from Seeking Alpha). I have no business relationship with any company whose stock is mentioned in this article.
Editor's Note: This article covers one or more stocks trading at less than $1 per share and/or with less than a $100 million market cap. Please be aware of the risks associated with these stocks.