This is the eclectic activist version of the activist investing daily, with a look at some campaigns that appear rather extraordinary.
L&B newest real estate target
Land & Buildings took a ~7% stake in American Residential (NYSE:ARPI) and sent a letter to the company. Note that L&B is the same small fund that took on casino operator MGM Resorts International (NYSE:MGM) and convinced the company to spin off its real estate.
L&B says ARPI has underperformed since its 2013 IPO given the REIT's inferior operating performance, including poor operating margins, insufficient scale to operate efficiently, the inability to access the public equity markets and achieve appropriate scale and an inadequate and poorly outlined strategic plan.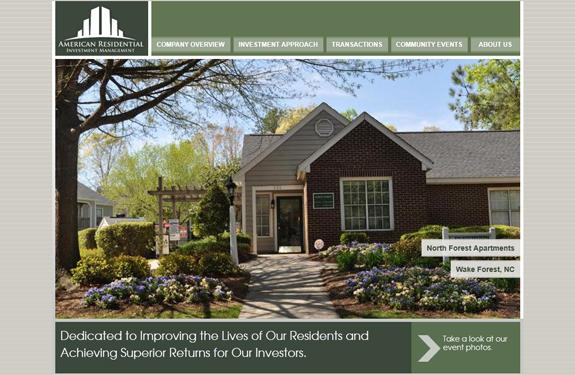 Ready to rumble, Canadian nat gas style?
Orange Capital's standstill with Bellatrix Exploration (NYSE:BXE) ended on November 30. Of note, Orange Capital founder Daniel Lewis continues to work collaboratively with management and other members of the board. But with the standstill agreement ending, Orange can now put more pressure on the company to lower costs, etc. BXE shares are off 60% over the last year, and Orange Captial owns 17% of the company.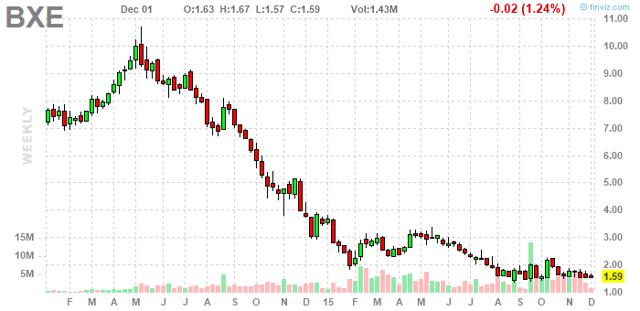 Micro-cap activism
MFP Investors, which owns 16.9% of S&W Seed Company (NASDAQ:SANW), intends to participate fully in S&W's rights offering. The fund will purchase its pro rata portion of the subscription rights to bring its ownership up to 19.9%. S&W is doing a closed private placement of its common stock with MFP for $4.9 million. The company issued 1,180,722 shares of its common stock at a purchase price of $4.15 per share in the private placement.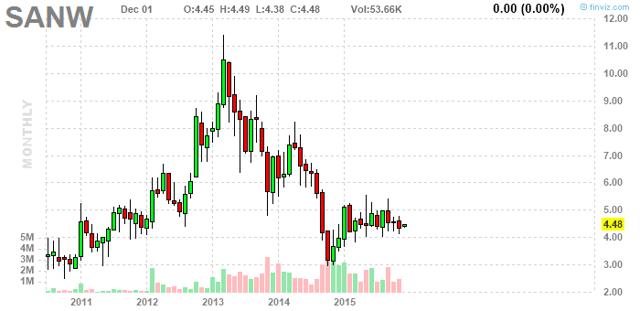 Forcing An Angie's List Buyout
TCS Capital has put out a letter to Angie's List (NASDAQ:ANGI), of which it owns 10.7%, and reiterated its thoughts for a merger with HomeAdvisor. TCS also puts together a model of the ANGI-HomeAdvisor merger. It assumes a comparable industry multiple of 12x estimated 2017 EBITDA, which puts the value of ANGI at $20 per share. And the ANGI-HomeAdvisor combo could trade at even higher multiples of 15x-20x EBITDA, valuing ANGI shares between $24 and $32.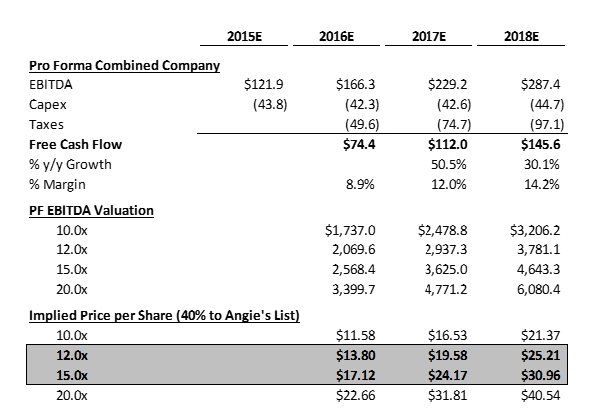 Tough times at Greenlight
David Einhorn's Greenlight Capital was down ~4% in November, and is now down more than 20% year to date. In Greenlight's recent letter, Einhorn blames the dismal performance on SunEdison (SUNE). The fund's top five holdings as of the end of November were Apple (NASDAQ:AAPL), General Motors (NYSE:GM), AerCap (NYSE:AER), CONSOL Energy (NYSE:CNX) and gold.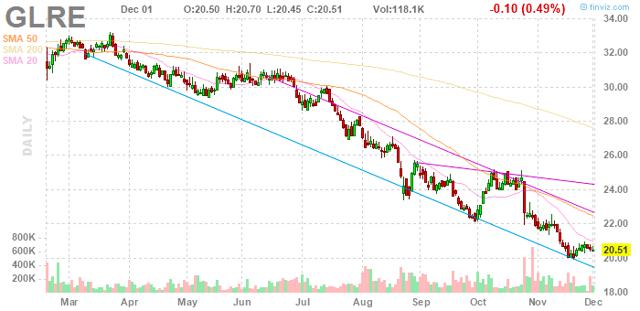 Merger on the rocks
The Staples (NASDAQ:SPLS) and Office Depot (NYSE:ODP) merger could be hitting rocky ground. Regulators are leaning toward a rejection of the deal. An SPLS-ODP combo would create a giant in the office space industry, leading to just one supplier for large companies and governments in the U.S. Thus, as the FTC December 8 deadline approaches, regulators are deadlocked at a 2-for, 2-against vote on the deal. Meaning, they'd reject it and sue to block a deal.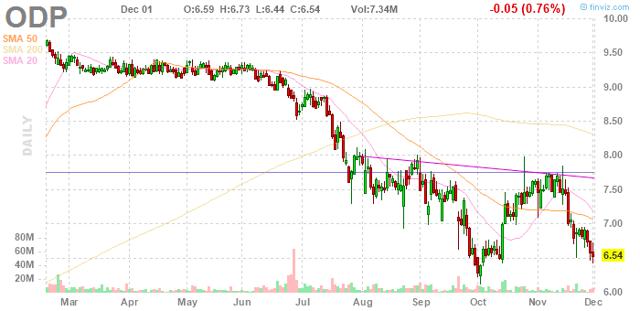 Disclosure: I/we have no positions in any stocks mentioned, and no plans to initiate any positions within the next 72 hours.
I wrote this article myself, and it expresses my own opinions. I am not receiving compensation for it (other than from Seeking Alpha). I have no business relationship with any company whose stock is mentioned in this article.
Editor's Note: This article covers one or more stocks trading at less than $1 per share and/or with less than a $100 million market cap. Please be aware of the risks associated with these stocks.