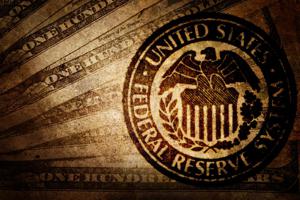 Much has been said about what now looks to be almost 100% probability of the Fed raising rate in December. The move, should it indeed materialize, would mark the end of the unprecedented current cycle, which has seen the Fed has wait since the end of the last recession to raise rates. As a guide, the record had been 35 months, and this is 76 months and counting.
While the month of December is usually associated with giving and Christmas cheer, the Fed has in fact began a rate hike cycle in December before; once in 1986 and before that in 1976. The 1986 hike cycle lasted 9 months and came to a halt in September 1987, only to witness what was dubbed the Black Monday a month later on October 19, 1987.
In term of equities:
- In the past six rate-hike cycles dating to 1983, the S&P 500 stock index declined on the day of the Fed's first rate increase three times (50% of the time).
- The biggest loss on a "Day 1" was in February 1994, when the S&P500 index fell 2.3%
- In contrast, stocks jumped 2.3% after the first rate hike in January 1987 and 1.6% following the initial increase in June 1999.
- Data collected by Nuveen Asset Management suggests that while two of six cycles saw equities lower 12 months after an initial rate hike, the average gain for the S&P 500 in all six periods was 2.6%. Furthermore, two years after an initial hike, markets increased by 14.4%.
- It is worth noting that even if equities move higher in the long term, volatility is often seen in the short to medium term, with the stock market, on average, suffering a peak-to-trough decline of roughly 10% in post rate-hike trading.
- BMO Capital Markets note that corporate profits, U.S. economic growth and S&P 500 performance in past five rate-hike cycles have performed better than normal when the Fed is tightening, as those periods typically occur when the economy is doing well.
- Conversely, BofA data suggests that the more aggressive rate-hike cycles beginning in March 1998, June 1999 and June 2004 eventually led to recessions.
Disclosure: I/we have no positions in any stocks mentioned, and no plans to initiate any positions within the next 72 hours.
I wrote this article myself, and it expresses my own opinions. I am not receiving compensation for it (other than from Seeking Alpha). I have no business relationship with any company whose stock is mentioned in this article.