Japan - Natural Gas Demand Will Grow
Summary
Japan shut down most of its reactors after the devastating 2011 earthquake and tsunami.
The country which traditionally favors renewable energy has had to turn towards coal to make up for the energy demand of its population.
As a result, Japanese natural gas demand should grow and become a more integral part of its energy generation.
Introduction
Japan has a history of being a country that is progressive and focused on modern technology. The country currently has a population of over 100 million along with an oil consumption or more than 4 million barrels per day.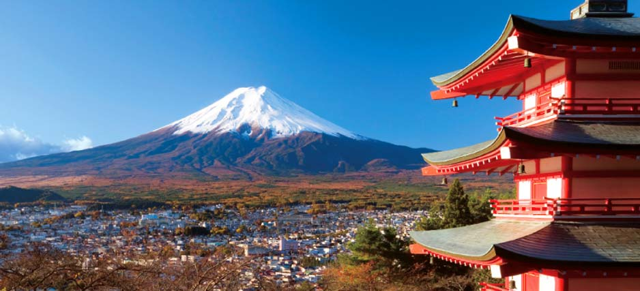 As a progressive country, Japan tends to keep its fossil fuel usage at a minimum. The majority of the company's energy came from nuclear power before 2011 and since has come from a variety of renewables along with oil and natural gas.
However, as the country begins to look towards cleaner sources of energy, I expect it will begin to phase out the highly polluting coal and oil it currently uses and instead turn to natural gas as a cleaner longer term source of energy.
Oil and Coal Usage
Let us begin by talking about the country's current usage of oil and coal for its power consumption.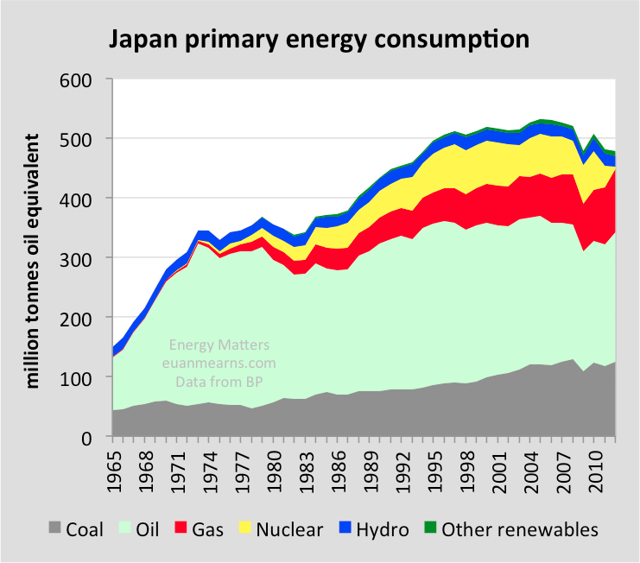 Japan Primary Energy Consumption - Euan Mearns
The above image shows Japan's sources of power. The majority of the company's energy consumption currently comes from oil which became rapidly popular during the late 60s and early 70s. However, in recent years, in conjunction with coal, both natural gas and other renewables have become increasing popular with coal and gas making up much of the shortfall from the shutdown of reactors in 2011.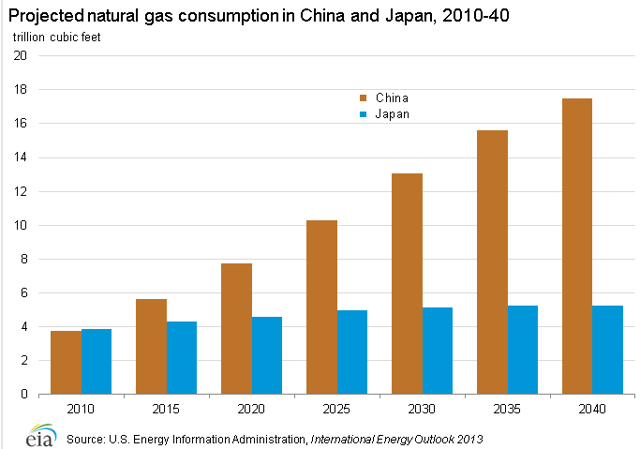 Projected Natural Gas Consumption Japan and China - EIA
At the same time, Japanese natural gas consumption is expected to continue growing at a relatively slow rate. The country's natural gas consumption is expected to grow by 50% over the coming decades from 2010 - 2040. However, I expect the country's natural gas consumption to grow even quicker.
Population and Energy Trends
Now that we have talked about the country's usage of a variety of different fuels, it is now time to talk about the population and energy trends overall in Japan.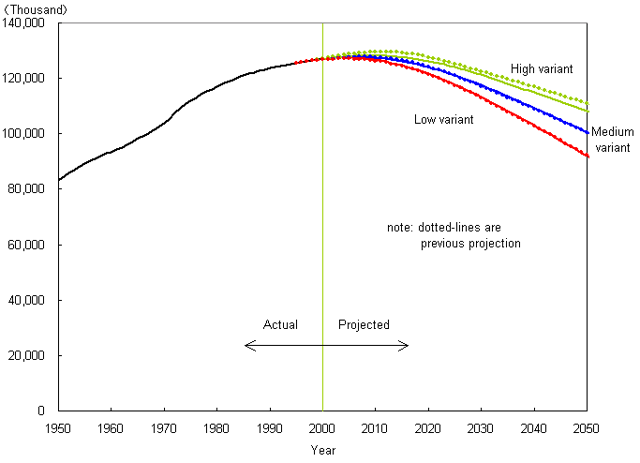 Japan Actual Projected Population - IPSS
The above image shows Japan's actual and projected population While the image is a bit old it remains accurate. Japan's population has been topping up and is just 2 million higher than where it was two decades ago. The country's population should also continue to remain relatively constant.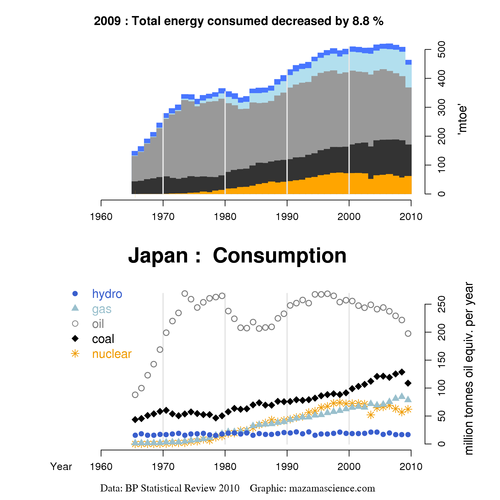 Japan Energy Consumption - Apollo Investment
While the country saw a drop in its energy consumption in 2009, overall energy consumption is expected to remain constant or grow in coming years. After the earthquake in 2011, the country struggled to find enough energy and encourage conservation among its citizens. Now that the country has gotten the power generation back online, it is starting to see its energy consumption go back up.
Natural Gas
Now that we have talked about the country's oil and coal usage along with its population and energy consumption, it is now time to talk about the country's natural gas usage.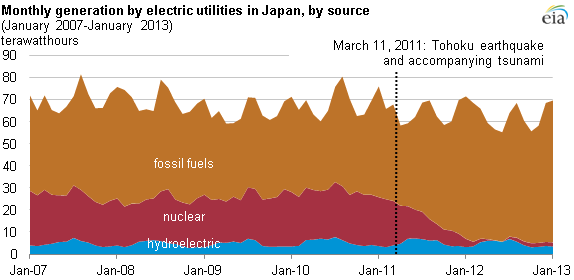 Monthly Electricity Generation - EIA
As you can see above, after the original 2011 Tohoku earthquake and the coming devastating tsunami, the country had to replace the large number of nuclear reactors which were shut down.
With hydroelectric and other renewable plants taking a long time to start up and build, the country had to turn to fast electricity generation. As a result, the country turned to fossil fuels, primarily natural gas, with the goal of making up this shortage.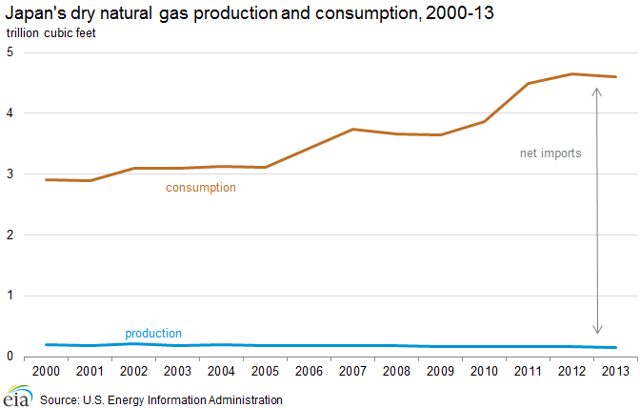 Japan Natural Gas Consumption and Production - EIA
However, Japan has limited personal natural gas stockpiles with its natural gas production at several hundred billion cubic feet / year. At the same time Japanese natural consumption has increased rapidly from 3 trillion cubic feet in 2000 to almost 5 trillion cubic feet in 2013.
Potential Reserves
Now that I have talked about the country's increasing natural gas demand and the factors it influencing it, it is time to finish up by talking about the one thing that may change Japan's natural gas importations.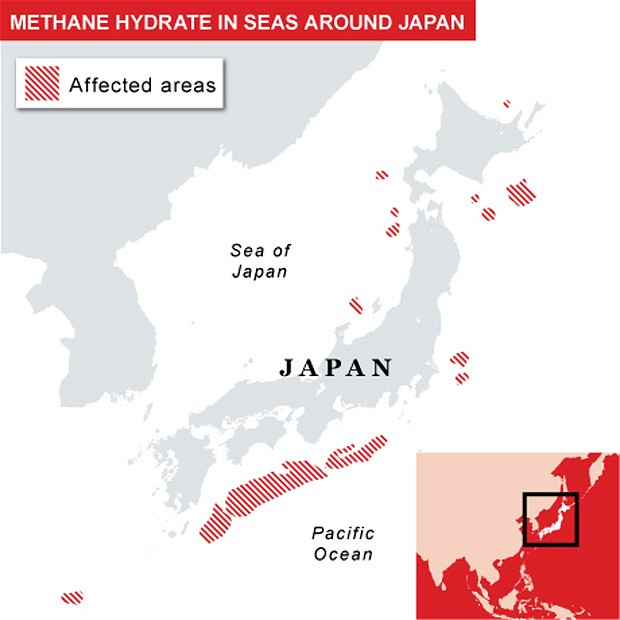 Japan Potential Natural Gas Reserves - Telegraph
The country, while it has minimal onshore natural gas resources, has a significant amount of offshore natural gas resources. While the country has not explored these resources significantly yet and is currently having sea territorial issues with China, these resources could have significant reserves.
Conclusion
Since 2011, as a result of the Japanese earthquake, Japan has had to turn towards new sources of energy, one of the most important being natural gas. At the same time the country's population and its natural gas demand have both been growing.
Japan has been searching to find cleaner sources of energy. However, to make up growing energy demand, the country has had to turn towards coal, a very dirty form of energy production. As a result, I expect the country to turn towards natural gas to make up for coal resulting in cleaner energy production.
This article was written by
The Value Portfolio specializes in building retirement portfolios and utilizes a fact-based research strategy to identify investments. This includes extensive readings of 10Ks, analyst commentary, market reports, and investor presentations. He invests real money in the stocks he recommends.
He is the leader of the investing group
The Retirement Forum
with features including: model portfolios, macro overviews, in-depth company analysis and retirement planning information.
Learn more
.
Analyst's Disclosure: I/we have no positions in any stocks mentioned, and no plans to initiate any positions within the next 72 hours. I wrote this article myself, and it expresses my own opinions. I am not receiving compensation for it (other than from Seeking Alpha). I have no business relationship with any company whose stock is mentioned in this article.
Seeking Alpha's Disclosure: Past performance is no guarantee of future results. No recommendation or advice is being given as to whether any investment is suitable for a particular investor. Any views or opinions expressed above may not reflect those of Seeking Alpha as a whole. Seeking Alpha is not a licensed securities dealer, broker or US investment adviser or investment bank. Our analysts are third party authors that include both professional investors and individual investors who may not be licensed or certified by any institute or regulatory body.