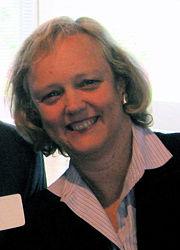 FUD, for those not inside the computer industry, stands for Fear, Uncertainty and Doubt. It's what managements sow when they don't have anything to sell.
The term came into general use during the 1980s when Microsoft (NASDAQ:MSFT), unable to deliver a graphical interface to rival that of the Apple Macintosh, used it to hold off rivals for a half-decade, until Windows 3.0 actually worked.
Now HP (NYSE:HPQ) CEO Meg Whitman is using FUD as her weapon of choice as she tries to dance around the fact that her company lacks any serious mobile strategy.
Her latest claim that Google's Android "could" become closed-source following the acquisition of Motorola is pure FUD. As is her claim that HP's webOS can be a factor in that market.
The fact is that webOS is running with a skeleton staff and Jon Rubenstein, who brought the code to HP with Palm Computing, has been shown the door. When HP tried to get back the $1.2 billion it paid for Palm, from Samsung, the Koreans laughed.
Now they're teasing out some code, rewriting it under industry-standard technologies like JavaScript and Webkit, and talking about a "governance model" under which it expects others to create its code.
But someone has to make the hardware, someone has to sell it, someone has to contract with carriers to support it. There is nothing open source about any of those processes, and unless you can get through them you don't have a product. Has HP committed to releasing hardware under webOS? Uh, no.
Let's put it this way. Between her stints at eBay and HP, Meg Whitman was a politician. Not a successful one. Despite huge financial advantages, she was hammered by a man known in the 1970s as "Governor Moonbeam."
HP's comeback, if it comes, will have nothing to do with webOS. It will have to do with printers, PCs, data systems, cloud and services. Tell me what you're doing there, show me some results, and I'll change my mind -- but not before. Our Mel Daris rates HPQ a "sell," and I have to agree.
Disclosure: I have no positions in any stocks mentioned, and no plans to initiate any positions within the next 72 hours.