"You see, in this world there is two kinds of people my friend. Those with loaded guns, and those who dig."
Resource Sector Digest
(Vol. 13 - December 6, 2015)
Proudly brought to you by Itinerant and The Investment Doctor.
Your humble scribes are clearly on the digging side of the equation for this installment of our weekly offering; as we shall:
Set the scene,
highlight actionable ideas,
comment on news releases, and
link to relevant articles.
Before reading on, please consider our cordial invitation to join Itinerant Musings for exclusive access to actionable research on mining and energy stocks.
And, in case you missed out on previous editions, simply click here, here, or here to catch up.
Setting The Scene
Vale (NYSE:VALE) just blinked. According to this news report, the Brazilian behemoth Vale will be cutting iron ore production next year. Apparently, the world's largest iron ore producer will be reducing its output by about 10%, taking some of the oversupply that has been pushing prices down off the market. Global seaborne iron ore can be expected to remain in oversupply despite these cuts, but Vale's move has significance as other members of the big four (Rio Tinto (NYSE:RIO), BHP Billiton (NYSE:BHP), and Fortescue Metals (OTCQX:FSUMF)) might follow.
The tailings dam failure at Samarco seems to have played a role in the production cut by Vale, and could also serve as an excuse for its 50% JV partner BHP to do the same. BHP has been finding itself in a bind with repeated and firm promises of regular dividend increases on the one hand, and iron ore prices not playing ball on the other. BHP's 50% stake in the Samarco fiasco might serve as the excuse to do the sensible with regards to dividends, and cut iron ore production while on topic.
BHP and Vale are not alone in dealing with a broken tailings dam. Imperial Metals (OTCPK:IPMLF) with its recent Mount Polley disaster comes to mind, and Grupo Mexico's (OTCPK:GMBXF) spill at the Buenavista del Cobre mine in Mexico also serve as a reminder of just how important these back-ends of most mines are, and how much devastation can eventuate if they fail.
Back to iron ore production, we note that Rio Tinto still claims that the company is "expanding operations in the Pilbara to epic proportions" and Fortescue has been reducing cost, but seems to be set on keeping production up. Smaller iron ore producers are struggling, and over 25,000 jobs have been lost across Australian iron ore mines since 2012 as a result of the big four's massive supply expansions.
Vale forecasts global iron ore exports to amount to 1.6B tons in 2016, and estimates demand at 1.35B to 1.4B tons. Its own production cuts amount to around 40M tons, a small step towards balancing out supply and demand, but obviously insufficient in itself and without similar measures by its peers.
Gazing China-wards and guesstimating demand cover on the side of the equation. It is an exercise widely entertained even in main stream media. Keeping an eye on the supply side is equally important, and Vale's production cuts indicate fledgling movement on this other side. There are three other players who can also move that needle and your resource sector digesters will keep their ears to ground for more signs of re-balancing supply and demand in the iron ore trade.
Actionable Ideas
Copper is unloved. Good, thinks the Investment Doctor while planning to buy Atico Mining (OTCPK:ATCMF). Read here for why.
News Releases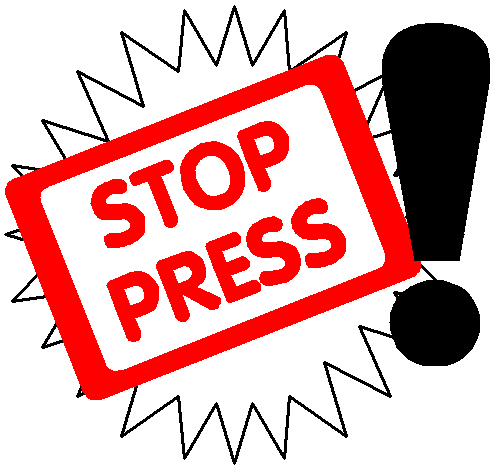 And to conclude this week's edition, we would like to offer our selection of news releases, spiced up with some commentary and a few links for further reading for good measure.
Barrick Gold (ABX) and Novagold Resources (NYSEMKT:NG) announced the publication of the Draft Environmental Impact Statement (DEIS) for the Donlin Gold project by the US Army Corps of Engineers. Consultations with the public and a review and a response to comments are next on the permitting schedule. A final EIS could be published sometime in 2017. And speaking of Barrick Gold, we note that the company has completed the sale of a 50% stake of its Zaldivar mine in Chile to Antofagasta (OTC:ANFGF) and remains on track to meet its stated goal of reducing debt by $3B by year end. Another debt tender offer has been issued by the major gold miner to this effect, and terms for its $4B revolving credit facility have been amended.
Acacia Mining (OTCPK:ABGLF), formerly known as African Barrick Gold, provided an update on its "rightsizing" efforts, indicating that 1,050 of individuals representing approximately 27% of the company's workforce have either left or are expected to leave the company over the next few months, including a 60% of higher-cost expatriates. Presumably, this number is based on the company's heydays of 2012 where costs. A former Top Idea of your humble scribe that has performed well, this name has lost some mojo lately.
Aureus Mining (OTC:ARSMF) has fallen short of expectations expressed in this article and declaration of commercial production at its Liberty mine in Liberia has been postponed to next year. Delays in ramping up were blamed on the Ebola outbreak and have led to the need for a capital raise. The announced $21.5M financing has a $10M debt component, with the balance of $11.5M to be raised in equity at "5p" per share (that's British for something like 7.6 cents). The September share price of 30 cents does not look so cheap anymore, but after the financing and the associated 40% dilution there will be a lot more shares to go around.
IAMGOLD's (NYSE:IAG) plan to lay off 10% of the work force at the Rosebel Gold Mine in Suriname has been met with resistance as employees at the mine have downed their tools in protest. The company is maintaining this year's production guidance for the mine for the time being, but will reassess the impact as the situation develops. This article believes that the strike is "no big deal", an argument that we find rather difficult to understand.
Osisko Gold Royalties (OKSKF) announced an equity investment in Barkerville Gold Mines (OTCPK:BGMZF) combined with the purchase of a 1.5% NSR royalty on the junior's Cariboo project. This gold project is located not far from the Mt. Polley mine operated by Imperial Metals (OTCPK:IPMLF) and the Gibraltar mine operated by Taseko Mines (NYSEMKT:TGB). Osisko's management is a shrewd operator and it is worth taking the time and research its investments.
Goldcorp's (NYSE:GG) President and CEO Mr. Chuck Jeannes will retire next April following the company's AGM and will be succeeded by Mr.
David Garofalo who currently serves as CEO for Hudbay Minerals (NYSE:HBM). Hudbay Minerals' helm will be taken by the company's current COO Mr. Alan Hair as early as the start of 2016.
Wesdome Gold Mines (OTCPK:WDOFF) reported impressive drill results from its Eagle River mine. The company believes that it has identified two new lenses with high gold grades and widths, giving support to the bull case for this company. Aurico Metals (OTCPK:ARCTF) will be pleased as well since it owns a 0.5% NSR on this mine and exploration is pointing towards reserve replacement or even an increase for this year.
Rathdowney Resources (OTC:RATHF) released further drill results from its project Olza in Poland. The results further support our expectations detailed here for Itinerant Musings subscribers.
Thompson Creek Metals (NASDAQ:TC) released an operational update from its flagship Mount Milligan mine, indicating substantial operational improvements. Investors will be wondering if this is the ubiquitous window dressing before the looming capital raise. Fellow author Vince Martin has recently wondered how this does not end at zero, and we don't have an answer to this valid question.
Golden Arrow Resource (OTCQB:GARWF) released first results from its Phase V drill program at the company's Chinchillas project in Argentina which is part of the agreed pre-development activities funded by Silver Standard (NASDAQ:SSRI) aimed at combining this asset with the nearby Pirquitas mine. A headline intercept of 66m at 278g/t silver and 2.4% lead certainly confirms previously reported results, and our continuing high view of this project and its future as part of the planned combined operation.
Kinross Gold (NYSE:KGC) announced that production levels at the Paracatu mine in Brazil have returned to normal levels after a drought necessitated a partial curtailment of operations at this mine in early November. The Santo Antonio tailings reprocessing project remains temporarily suspended until the water balance is fully restored. As Kinross tidies up its most recent acquisitions in Nevada, we remain cognizant of ex-Kinross management recently having taken the reins at Beadell Resources (OTCPK:BDREF) which controls the Tucano mine, also in Brazil.
Pilot Gold (PLGTF) reported initial drill results from its Goldstrike property in Utah, a project acquired in 2014 that seems to live up to expectations judging by the headline intercept of 39.6m at 1.01 g/t gold.
Staying in the same stable, but switching to a different company, we note that Pure Gold Mining (OTCPK:LRTNF) is selling a non-core portion of its Madsen gold project to Premier Gold Mines (OTCPK:PIRGF). The claims to be sold are located adjacent to Premier's Hasaga property and carry a C$5M price tag, plus a 1% NSR. This deal is setting Pure Gold nicely for its planned 6,000 meter winter drill program, and provides potential upside for Premier.
Glencore (OTCPK:GLCNF) is apparently trying to sell its 68% stake in the troubled Optimum coal mine in South Africa. An unfavorable supply contract with South African power provider ESKOM has led to the operation being placed under "business rescue", a bankruptcy protection scheme. Sibanye Gold (NYSE:SBGL) has voiced interest in acquiring a coal asset in order to gain independence from ESKOM power generation which has been unreliable at best; however, with ESKOM insisting on continued supply under the mentioned contract and politicians calling for ESKOM to keep down its coal cost negotiations will be complicated at best.
Freeport-McMoRan (NYSE:FCX) is embroiled in a corruption scandal in Indonesia featuring a secret recording of the speaker of parliament apparently demanding kickbacks from Freeport's head of Indonesian operations. The company must have missed this article for advice on how to proceed with its assets in this country.
Anglo American (OTCQX:AAUKF) via its De Beers unit is apparently reviewing the future of its Snap Lake diamond mine in Canada. A 20% drop in rough and polished prices in the past year combined with a mine that has never cut a profit since it started production in 2008 makes closure a rather probable outcome of this review. And while on topic of Anglo American, we note media reports that the miner is slated next in line for a dividend cut.
Red Eagle Mining (OTCPK:RDEMF) is progressing according to plan with the development of its San Ramon gold mine in Colombia judging from information provided with the company's Q3 report. The company remains on track to complete the construction of the mine within budget for delivery in Q1 2016.
Nevsun Resources (NYSEMKT:NSU) continues to intersect high-grade copper-zinc-gold mineralization at its Harena project, only 10 km from the company's Bisha mine in Eritrea. A resource estimate for this potential satellite mine is due out early next year.
Lydian International (OTC:LYDIF) announced a $325M financing package for the Amulsar gold project in Armenia. Not a shabby feat by any measure for a $23M market cap junior miner in a bear market. The share price will need more information on the equity portion of this financing before deciding which way to move next.
Newmont Mining (NYSE:NEM) provided an updated financial and operational outlook that sees all-in sustaining costs fall to $850 and $950 per ounce in 2017, and remain below $1000/oz 2020 while production is projected to rise to 5.2 and 5.7 million ounces by 2017. Newmont might rival Barrick Gold for the designation of largest gold miner by production if these targets can be achieved.
Lundin Mining (OTCPK:LUNMF) followed suit in short order and released its own long-term production outlook of increasing copper and zinc output driven by the addition of the Candelaria mine to the portfolio, and improvements at Zinkgruvan. Stable production with low capital investment and improving operating costs remains the focus of the company according to Mr. Paul Conibear, President and CEO.
Imperial Metals reported that its lenders have confirmed achievement of the completion test requirements for the company's Red Chris mine in British Columbia, Canada. And at Mount Polley, the company has received its water discharge permit representing another step towards normalization at this asset after the tailings dam failure last year. Whether the reported progress will be enough to avoid further capital raises is uncertain, at least the Doc is skeptical.
Guyana Goldfields (OTCPK:GUYFF) has produced 17,345 ounces of gold at its Aurora mine and remains on track to produce the guided 30,000 ounces for the current year. Ramp up of this new mine appears to remain blissfully uneventful. The company intends to release an updated technical report in Q1 describing a modified mine plan which defers underground operations until later than originally planned.
Trevali Mining (OTCQX:TREVF) continues to release impressive drill results from its Santander mine in Peru underpinning our high expectations of this producing zinc mine. Our bullish outlook remains, although we would really like to read another update from Caribou soon.
Phew, and this is where we finally run out of steam.
Automated delivery of future editions of this newsletter can be requested below, and membership to Itinerant Musings can be obtained using the link at the top. See youse all again in just a week or so when we pass the baton back to our better half, The Investment Doctor.
Disclosure: I am/we are long GARWF, TREVF. I wrote this article myself, and it expresses my own opinions. I am not receiving compensation for it (other than from Seeking Alpha). I have no business relationship with any company whose stock is mentioned in this article.
Editor's Note: This article covers one or more microcap stocks. Please be aware of the risks associated with these stocks.