Why Salesforce.com Could, Would And Should Buy HubSpot
Summary
HubSpot's inbound-marketing platform is seeing intense growth and compliments Salesforce's current offering.
HubSpot's new CRM platform, Sidekick, is gaining traction in the mid-market.
Salesforce's history of acquisitions with marketing tech companies make this likely.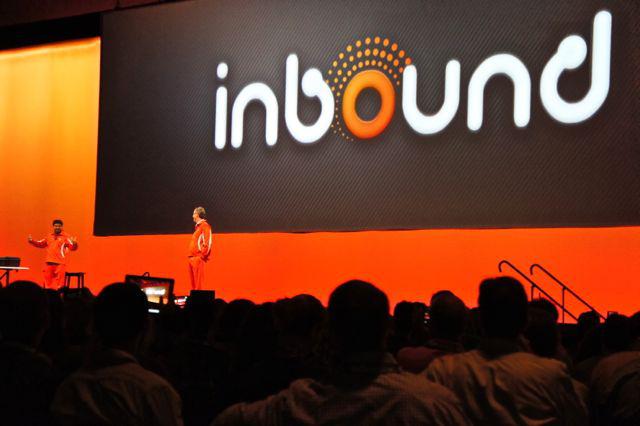 HubSpot's legendary Inbound conference, Source: Michael Conway
I first wrote this article a month ago when the company was trading at $49. Sadly (but proving me right), it has risen about 16% since then.
Since its IPO, HubSpot (NYSE:HUBS) has rocketed from $30 to $58 a share. It currently trades at ~$58 and I think HUBS has further to go. It's an incredibly smart company with very smart people and I expect it will be acquired at a much higher price.
I think Salesforce.com (NYSE:CRM) could, would and should make this acquisition.
Where HubSpot fits in marketing tech field
Any B2B company and many B2C companies need HubSpot to manage their "inbound" marketing processes. Over the past 10 years, as online marketing has become more dominant it has split into two factions.
1) Outbound marketing - This is pay-per-click advertising, banner adverts, search advertising, social adverts, etc.
2) Inbound marketing - Getting organic traffic from search, SEO (search engine optimization), creating blog articles, solving problems first, pushing products later.
Outbound marketing is very complicated and fractured. But inbound marketing is much simpler: create informational, educational content around search terms people are searching for. Then you put a marketing funnel in place to collect leads and follow up with them.
HubSpot has a real monopoly over this market because they've created such a quality platform. HubSpot's founder, Dharmesh Shah, even invented the term "Inbound Marketing." I was given his book as a primer when I started my digital marketing career.
HubSpot is like a company selling magnets. It's selling the platform, the services and tools that connect business and customers. Its Inbound marketing platform provides huge value for any company with an online presence.
The CRM platform that HubSpot have built
What's more, their Sidekick business could make it a strong CRM proposition as well for sales teams.
It can notify sales teams what prospects are reading on the site and how many key documents they have read. It also tracks their customer stage.
This offers huge value because it gives salespeople really granular data about what clients know.
I've used HubSpot as a marketing consultant and I used Salesforce as a salesperson - in different jobs. From personal experience Salesforce is a horrible platform - it's heavy, it's clunky, very early 2000s. Its terrible UI means it takes about 20 clicks to add a lead and move them between stages. It's horrendous. HubSpot is clean and straight forward. I like the interface because it's very intuitive.
I think what this shows is that the people at HubSpot are better at building products than those at Salesforce.
HubSpot is going after a different market to Salesforce with Sidekick
I think the value of Sidekick to Salesforce is that it's attracting large number of mid-market companies. Below is an interview with Hubspot's founders last year.
"The intent behind HubSpot CRM is not to go after the existing Salesforce customer base. We want to go after people who are not using CRMs yet. We are trying to get a very different market," added Halligan.

Shah said that Salesforce is targeting large organizations, such as Oracle (ORCL). HubSpot is targeting mid-market companies with its CRM.

"I've been seeing HubSpot as a mid-market company for a long time," said Halligan. "I think there is a big gap with companies that have between 10 employees and 1,000 employees where they tried a CRM, it's failed, they aren't using it now, and they need a better one that just works for them."

"The big problem with CRMs is that people don't use them," he said.

Shah added, "The thing that really kind of bothered us is that the (lack of adoption for) CRMs is holding up everything else - we want to solve that problem."
So why should Salesforce buy HubSpot?
HubSpot

's inbound marketing solution is extremely strong and nothing similar exists out there like it. It would add $172 million to Salesforce's current revenue.

Salesforce could cross-sell

HubSpot

i

nto their existing client base. With its strong links into blue-chip companies, this could be extremely profitable.
Salesforce has a large portfolio of other tools it could cross-sell to HubSpot's customers. Email and mobile marketing through Exact Target. Social Media Marketing through Social Studio. Marketing Automation with Pardot and digital advertising through Social.com

HubSpot

is getting their new CRM into mid-sized companies, an avenue which Salesforce has had less success with

Salesforce is currently re-establishing their core CRM product. By buying

HubSpot

, they cou

ld save on redevelopment costs and use Sidekick as a replacement
Why could Salesforce buy HubSpot?
Salesforce has been buying growth in the past through years. To keep their growth numbers high they have had to keep buying small companies. HubSpot would integrate well into Salesforce's "Marketing Cloud" like ExactTarget did after their $2.5 billion acquisition three years ago.
Of all the marketing/sales technology companies out there, I believe HubSpot has one of the strongest value offerings.
By acquiring HubSpot, Salesforce could create substantial value by connecting and cross selling within the two companies' client bases.
Why should Salesforce acquire HubSpot now?
HubSpot is growing rapidly, as the stock price indicates. A smart team and strong product offering make this a very strong company.
HubSpot has a market cap of $2 billion and annual revenue of $172 million (based on last quarter's earnings of $42.9 million). That revenue has grown 58% in the past year and I wouldn't be surprised if it has big growth like that for many more years because it's so powerful.
While that valuation is not cheap, if HubSpot keeps beating growth expectations their valuation will keep rising.
I believe in Salesforce's hands HubSpot's tools would be worth much more than its current market cap. Why? Because the companies would slot together so well.
If Salesforce bought HubSpot now, it would be a bargain. If they bought it later, it may be too expensive for them.
In summary
Even if Salesforce doesn't buy HubSpot now I think it's still a very tasty stock. HubSpot will eventually be acquired by a bigger fish because it has such a strong offering.
And if you feel HubSpot is still too expensive, look to buy it on the dips.
This article was written by
ifs Young Business Writer of the Year 2012. Author of "How The Financial Industry is Dealing With The Pensions Timebomb". Featured in The Times in the UK. My day job is a freelance marketing consultant, and by night I research stocks.
Analyst's Disclosure: I/we have no positions in any stocks mentioned, but may initiate a long position in HUBS over the next 72 hours. I wrote this article myself, and it expresses my own opinions. I am not receiving compensation for it (other than from Seeking Alpha). I have no business relationship with any company whose stock is mentioned in this article.

I have been a Hubspot user and customer through companies I have worked with.
Seeking Alpha's Disclosure: Past performance is no guarantee of future results. No recommendation or advice is being given as to whether any investment is suitable for a particular investor. Any views or opinions expressed above may not reflect those of Seeking Alpha as a whole. Seeking Alpha is not a licensed securities dealer, broker or US investment adviser or investment bank. Our analysts are third party authors that include both professional investors and individual investors who may not be licensed or certified by any institute or regulatory body.