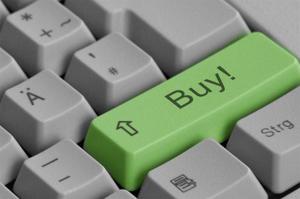 They were trampled in the winepress outside the city, and blood flowed out of the press, rising as high as the horses' bridles for a distance of 1,600 stadia.-Revelation 14:20
Baron Rothschild would be salivating. There has been a lot of blood in the streets.
Last year I wrote two articles, 50 Oil And Gas Companies And Their 2015 Capital Expenditures and 50 More Oil And Gas Companies And Their 2015 Capital Expenditures, where I noted the beginning of a gradual decline in capital expenditure across the board for oil and gas companies. Along with this decline came a decline in share pricing, and a number of investors inevitably found themselves a bit too eager to average down too soon (myself included).
Well, 2015 came and went, and brought with it an extraordinarily difficult time for energy producers worldwide. Despite the Saudi Arabian cash crunch, OPEC is pressing on with its strategy of maintaining production. Russia's currency crisis has not abated, a trauma brought upon the oil-exporting nation in no small part by the commodity's weakness. And shockwaves have rocked American and Canadian producers, their valuations now hamstrung by the uncertainty of large debt overhang and diminishing asset values. Many small-cap producers have lost upwards of 90% of their pre-crash valuation even with relatively stable operating metrics.
Needless to say, the optimists in many of these companies who had advocated for budget growth over capital conservation have gotten a rough lesson in market dynamics. USO (NYSE: USO) has tumbled to a 52W low of sub-$12, reflecting rock-bottom prices for oil coupled with a strong US dollar. The implosion of several companies, including natural gas giant Samson Resources (NYSE: KKR), have not come quickly enough for OPEC's liking. The price war is likely to continue. With that in mind, and given today's low price of less than $40/bbl for oil, we can expect that 2016 will see even greater conservatism in forward capex budgeting.
The sector outlook is more grim this year than the last, with many small companies teetering on the brink of bankruptcy. While some companies such as Bill Barrett Resources (NYSE: BBG) have hedged extremely well throughout 2017 and later, many companies will see the expiration of most of their hedges at the beginning of 2016.
There is a bright side. Non-American based companies have received a thread of support by the comparative strength of the US dollar, mitigating the decline in oil prices. For instance, the 2014 CDN/USD exchange rate hovered in the $1.07-$1.08 range, while today's rate is closer to $1.33. While American companies must struggle to deal with USD-denominated debt and cost structures in an extremely low price environment, Canadian-based (for example) companies are finding it at least a little easier to maintain cash flow and manage debt by receiving a comparably higher price in their local currency. This has not been such a great deal for US-based shareholders, of course.
Nonetheless, with the gloom in the sector looking as if it won't evaporate anytime soon, I was curious to find out whether insiders' enthusiasm for investing into their own companies had similarly waned. My thought was that the depression in the energy market would blunt insiders' enthusiasm for purchasing their own stock. With this in mind, I went to sedi.ca for a visit to see how Canadian insiders were handling the crisis.
Insiders Are Still Buying In
While reviewing my thesis, I actually found just the opposite-insiders and funds were still aggressively buying stock, for the most part, and now at severely reduced prices.
This could point to a number of different reasons. The factor of hubris cannot be overstated in the stock market. An alternative explanation could be a sense of genuine optimism even in a depressed pricing environment. While quarterly reports and presentations for many of these small companies are now spotted with ominous warnings about tense debt covenants and expiring hedges, insiders still seem to be generally positive with regards to the state of their companies.
In some cases, companies can be had for little more than the cost of their debt. Zargon Energy (OTCPK: ZARFF) has a market cap of just C$29M, giving it an enterprise value of C$156M after factoring in its C$117M debt.
I reviewed the three weeks prior to this article, ending with the week ending 12/2/2015, for evidence of insider purchases and sales on the open market. I ignored purchases due to dividends and employee purchase plans, instant sale of stock from redeemed options, and stock purchased through a prospectus or other similar investment model.
Under these guidelines, I still found that many more companies experienced insider buying than insider selling. In particular, for the week ending 11/18, I found 25 energy companies experiencing meaningful insider buying compared to 4 companies experiencing insider selling. However, some notable stories emerged from the distaff side; in particular, I felt that the insider selling at Peyto and Raging River both warrant some additional investigation. These companies should merit some research in future articles.
Week Ending 11/18/15
Buys: Altagas (OTCPK: OTCPK:ATGFF), Arsenal Energy (OTCPK: OTCQX:AEYIF), Bengal Energy (OTCPK: OTCPK:BNGLF), Blackbird Energy (GREY: OTC:BKBEF), Boulder Energy (OTCQX: OTCQX:BLLDF), Canadian Oil Recovery & Remediation (OTCPK: CRVYF), Canamex Resources Corp. (OTCQX: OTCQX:CNMXF), Cardiff Energy (V: CRS), Cenovus Energy (NYSE: CVE), Dalmac Energy, Enerplus Corporation (NYSE: ERF), Ensign Energy Services (OTCPK: OTCPK:ESVIF), Epsilon Energy (OTCPK: OTCPK:EPSEF), Galileo Petroleum (GREY: PLORD), Ironhorse Oil & Gas (GREY: IOGIF), Just Energy Group (NYSE: JE), Kelt Exploration Group (GREY: OTC:ENGFF), Kicking Horse Energy (GREY: OTC:CXLIF), NXT Energy (GREY: OTCQB:NSFDF), Painted Pony Petroleum (OTCPK: OTCPK:PDPYF), Pennine Petroleum Corporation, TAG Oil (OTCQX: OTCQX:TAOIF), Tamarack Valley Energy (GREY: OTC:TNEYF), Total Energy Services (GREY: OTC:TOTZF), Zargon Oil and Gas (OTCPK: OTCPK:ZARFF)
Sales: High North Resources (GREY: OTC:HNTHF), Peyto Resources (OTCPK: OTCPK:PEYUF), Raging River Exploration (GREY: OTC:RRENF), Seven Generations Energy (GREY: OTC:SVRGF)
Week Ending 11/25/15
Buys: Americas Petrogas (OTCPK: OTCPK:APEOF), Arsenal Energy, Avanti Energy (GREY: ARGYF), Boulder Energy, Energy Fuels (NYSEMKT: UUUU), Essential Energy Services (OTCPK: OTCPK:EEYUF), Glen Eagle Resources (GREY: GERFF), High Arctic Energy Services (GREY: OTC:HGHAF), Inter Pipeline (OTCPK: OTCPK:IPPLF), Kelt Exploration, Lara Exploration (GREY: OTC:LRAXF), NuVista Energy (GREY: OTC:NUVSF), Orca Exploration (OTCPK: OTCPK:ORXGF), Painted Pony Petroleum, Pine Cliff Energy (GREY: OTC:PIFYF), Puma Exploration (GREY: PUPXF), Relentless Resources, Surge Energy (OTCPK: OTCPK:ZPTAF), TAG Oil, Tanager Energy (GREY: OTC:MNIRF), Traverse Energy (GREY: TVETF), Tuscany Energy (GREY: TSCAF),Western Energy Services (GREY: OTC:WEEEF), Zargon Energy
Sales: Africa Oil Corp. (OTCPK: OTCPK:AOIFF), Canacol Energy (OTCQX: OTCQX:CNNEF), Canadian Natural Resources Limited (NYSE: CNQ), Raging River Exploration, Trilogy Energy (OTCPK: OTCPK:TETZF)
Week Ending: 12/02/15
Buys: Boulder Energy, Delphi Energy Corp. (OTCPK: OTCPK:DPGYF), Glen Eagle Resources, Madalena Energy (OTCQX: OTCQX:MDLNF), Marquee Energy (OTCQX: OTCQX:MQLXF), Opal Energy (GREY: OPAFF), Orca Exploration Group, Pine Cliff Energy, TAG Oil, Tamarack Valley Energy, Tourmaline Oil (OTCPK: OTCPK:TRMLF), Traverse Energy
Sales: Avanti Energy, Canadian Natural Resources Limited, Cardiff Energy, Madalena Energy, Peyto Resources
Conclusion
If insiders at energy companies don't seem to be expecting the price of oil to stay bottomed out for forever, they're taking advantage of the current market malaise to average down in their positions. If insides are overly optimistic in their assessment of the market's recovery prospects, they're throwing good money after bad. As for now, OPEC's recent decision to maintain current production levels has sent the price of oil tumbling to apocalyptic levels. A combination of the weak Canadian dollar-which we have now-and an oil price stabilization in the $50s-which could come-would help matters significantly. Perhaps the Canadian insiders are banking on a price recovery in the near term.
Disclosure: I am/we are long USO, ZARFF.
I wrote this article myself, and it expresses my own opinions. I am not receiving compensation for it (other than from Seeking Alpha). I have no business relationship with any company whose stock is mentioned in this article.
Editor's Note: This article covers one or more stocks trading at less than $1 per share and/or with less than a $100 million market cap. Please be aware of the risks associated with these stocks.