Bottom line Domestic private equity is fueling a sudden resurgence in privatizations of US-listed Chinese firms, with a flurry of new deals likely to come after the signings of new buyout offers for Home Inns (NASDAQ:HMIN) and Jiayuan (NASDAQ:DATE).
Two companies looking to de-list their shares from New York and re-list back in China have taken major steps forward, with hotel operator Home Inns and online dating site Jiayuan both announcing they have signed formal buyout offers to privatize. In an interesting twist to the privatization story that has seen dozens of US-listed Chinese firms announce similar plans, Home Inns and Jiayuan are both being purchased by China-listed firms as part of their buyout deals.
That means that once the buyouts are consummated, both Home Inns and Jiayuan will immediately become publicly listed in China. Such a development would mark a rapid shortening of the time these companies would need to return to Chinese stock markets from the US. In the past, the small number of similar migrations was typically taking two years or more to complete.
We'll begin with Home Inns, operator of one of China's largest budget hotel chains, whose market value of $1.7 billion would make it one of the biggest companies to complete a privatization so far this year. But it could quickly be eclipsed soon by security software specialist Qihoo 360 (NYSE:QIHU), which is valued at $8.8 billion and is reportedly close to finalizing a deal that would lead to its own privatization.
Home Inns said it has signed a deal to be purchased by Shanghai-listed hotel operator BTG Hotels Group (company announcement, Chinese article). The buyer will pay $35.80 in cash for each of Home Inns' American Depositary Shares (ADSs), or nearly 10 percent higher than the original buyout price of $32.81 that Home Inns announced when it received an initial buyout offer in June (previous post).
The move marks one of the first times so far we've seen a buyer raise its offer price and reverses an earlier trend that saw many buyout groups actually lowering their prices after shares of many privatization candidates fell sharply during the summer. One of my sources tells me that China-based private equity investors are now scrambling to get involved in these buyouts, which may explain why we're seeing this sudden flurry of new deals.
New Dating Giant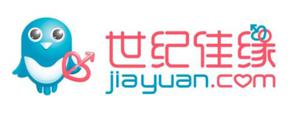 Next there's Jiayuan, whose buyout group is being led by rival dating site Baihe (company announcement, Chinese article). Under their newly signed deal, the buyer group will pay $7.56 for each Jiayuan ADS, which also is higher than the offer of $7.20 that the company received back in June (previous post). The June bid itself already was raised from an original offer of $5.37, which investors complained undervalued the company.
Following the deal, Jiayuan will be combined with Baihe to create a clear leader in China's online dating space. The new company also will be listed on China's year-old over-the-counter (OTC) board, also known as the New Third Board, following Baihe's own listing on that board late last month (Chinese article).
This sudden announcement of two concrete buyout offers comes just a week after a bidding war erupted for clinic operator iKang (NASDAQ:KANG) (previous post) and as the reports swirl that Qihoo will soon announce its own signing of a firm buyout offer. Before that, only a handful of the three dozen US-listed Chinese companies to disclose privatization bids earlier this year had actually gone on to secure financing and sign firm offers.
This sudden pick-up in activity is being driven by domestic private equity, which believes that China's stock markets have stabilized after a steep summer sell-off that previously put many of the privatization bids in doubt. That means we could see many of the previously announced bids that had yet to secure financing come back to life, and we could easily see a flurry of new deal signings over the next two months.
Disclosure: None.