Introduction
With global warming becoming more and more alarming with each passing day, nations have come together to brain storm ways to save the climate in a legally binding and universally agreeable manner. CoP21 or the 21st session of the conference of parties is being held in Paris from 30th November'15 till 11th December'15, with an aim to come up with ways to contain greenhouse gas emissions. In the midst of different nations proposing their national plans, India along with France proposed a global Solar Alliance of 120 countries at the summit. The International Solar Alliance is basically a group of developing solar rich countries coming together, for discussing potential ways to reduce the cost of solar so that it becomes more affordable for these nations. India has taken the initiative as it looks to rapidly develop its own energy market with a 25x growth projected in the next 7 years.
"Solar technology is evolving, costs are coming down and grid connectivity is improving," he said. "The dream of universal access to clean energy is becoming more real. This will be the foundation of the new economy of the new century" - Indian PM Narendra Modi at the Paris summit.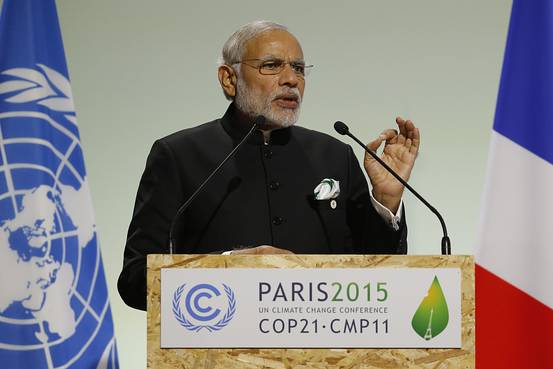 Why has India taken the lead
India still has more than 300 million people living in darkness and the only way to improve access in a sustainable manner would be through renewable energy. Though India has vast reserves of coal and it would have to rely on coal for its power needs, it is still driving solar to promote a cleaner environment. Though solar costs have declined considerably, it is still more expensive than coal.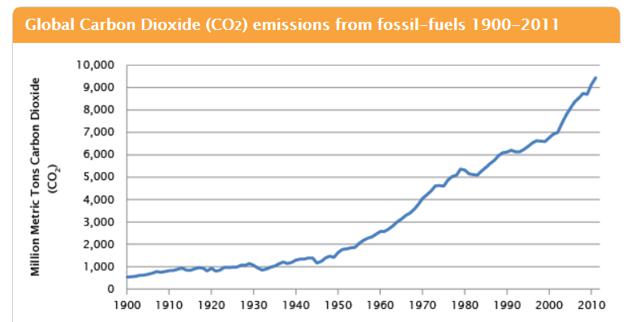 "We are increasing our renewable targets tenfold in the next 15 years but we will require coal because it is the need of the hour for my people to grow" - Indian Environment Minister Prakash Javadekar.
Why the focus on Solar Energy
Solar energy is a cheap, rapid and sustainable source to reduce greenhouse emissions. The cost are coming down and the technology is improving. It has also started to reach grid parity in a number of places. India has shown serious commitments towards solar by targeting to achieve 100 GW by 2022, up from around 4.8 GW now. Moreover the country is deficient in oil and gas resources and hydro and nuclear energy are not preferable due to long gestation periods and environmental issues.
"We are very clear that solar and wind is our first commitment, hydro and nuclear all of these non-carbon sources are what we will develop to the largest extent we can" - Dr Mathur, a senior negotiator in the Indian delegation said.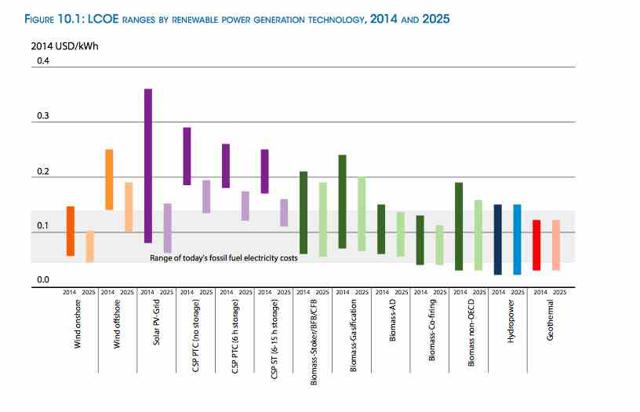 Source: Renew Economy
As per the above graph solar energy will be increasingly cost competitive with fossil fuels in coming years.
Which countries are joining the ISA
All countries located fully or partly between the tropics of Cancer and Capricorn are expected to join. 121 countries have already signed for the alliance. These countries, mostly in Latin America, Africa are rich in solar resources. China, USA and France have already joined the alliance.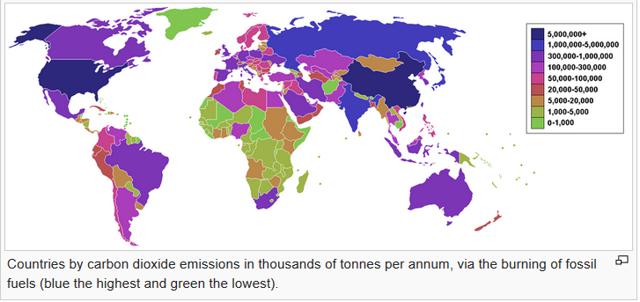 What happens if ISA implies
India expects financial aid from countries to support its renewable energy plans. According to the proposal $100 billion needs to be contributed by developed nations annually by 2020, towards the clean energy goals of the developing countries. In other words, rich nations will be helping poorer nations to expand their clean energy sectors through investment and technology sharing. U.N. Secretary-General Ban Ki-moon said the United Nations would work closely with the ISA.
"We provide assistance to India, we invest in India, many other countries do, we certainly want to work with our Indian partners to encourage and to help, exactly what they are trying to do and do our best to help them realize that" - US lead negotiator Todd Stern said.
The country will house National Institute of Solar Energy in India, provide land and contribute approximately $30 million to build the infrastructure.
Who all benefits
The world at large will benefit, if emerging economies resort more to cleaner fuels thus cutting down emissions. The participating countries will work together in order to increase solar capacity across emerging markets. This way major developing economies will have solar as their source of power. This will allow them to cut their dependence on dirty fossil fuels, thus reducing harmful emissions.
What is the implication for solar stocks
According to IEA solar will generate ~16% of global electricity by 2050, from less than 1% now. GTM predicts that the cumulative global market for solar PV is expected to triple by 2020 to almost 700 GW. The International Solar Alliance will boost solar growth, as the countries look to boost investment and technology. One of the key measures will be the standardization of solar products and technology. This will reduce costs as companies will not have to meet different statutory requirements in different countries. A technology road map will also help streamline investments in mainstream technologies. Companies with leading technologies such as First Solar (NASDAQ:FSLR), SunEdison (NYSE:SUNE), Sunpower (NASDAQ:SPWR) etc. should benefit from this global standardization in technologies.
With solar energy taking the centre stage at this summit, it is clear that this energy sector is poised to see more growth and development. Solar energy has come a long way with reducing cost and improving technology and it is still has got enough room for improvement. As per a recent ITRPV report, solar electricity prices will range from 3 cents/kWh to 10 cents/kWh by 2025. This will be a good opportunity for Tier 1 companies to expand. Some of my favorite solar picks are Trina Solar (NYSE:TSL), Jinko Solar (NYSE:JKS), GCL Poly, SunPower and SolarEdge (NASDAQ:SEDG). Investors can look at these to take advantage of the long term secular growth of the solar sector by increasing their position in these companies.
"It will mean more opportunities for solar across the world and that can only be positive for combating climate change" - said James Watson, the director of SolarPower Europe.
Disclosure: I/we have no positions in any stocks mentioned, and no plans to initiate any positions within the next 72 hours.
I wrote this article myself, and it expresses my own opinions. I am not receiving compensation for it (other than from Seeking Alpha). I have no business relationship with any company whose stock is mentioned in this article.