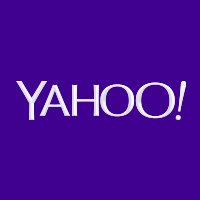 Last night, Yahoo (NASDAQ:YHOO) announced that it has decided not to move ahead with its planned spin-off of the company's stake in Alibaba (NYSE:BABA) (15% ownership of Alibaba) due to concerns over tax consequences, and more importantly, investor perception on tax consequences (after gauging investor interest, sentiment was that the spin-off company would trade at a discount to its intrinsic value due to the hangover of a potential tax that could be upwards of 38%).
Instead, the company has decided to pursue a reverse spin of its core Yahoo business and potentially its stake in Yahoo Japan (Yahoo owns 35% of Yahoo Japan). Yahoo is a very interesting story of a declining business whose current value is mostly through its investments in other businesses. But how does one realize value in such a situation?
Overall, the value of the entire business seems to be much higher than its current price at first glance.

But, when we take into consideration the tax consequences of Yahoo essentially paying a dividend to shareholders through a spin-off, the value of the core Yahoo business is trading at ~5x EBITDA, which in the consensus multiple analysts believe that business could be sold for.

When looking at Yahoo, there's really two items you need to have an opinion on:
Do you think Alibaba is worth more in the future than it is today?
Do you think Yahoo is worth more than 5x EBITDA, or do you believe it could be sold to another company for more?
Though Yahoo provides us with an interesting case study, when breaking it down, tax consequences really make a difference in the company's value and, like always, your opinion of the value of the company's core assets.
The Actionable Insights Take of Yahoo: Overall, we believe that the stock is not currently mispriced like some analysts on Wall St. believe - we just think the market does not believe that a spin-off could be done in a tax-free manner, and is therefore valuing the stock accordingly. But we are bullish on Alibaba in the long term and believe Yahoo's stake in BABA will appreciate over time. Our overall take on China is to own the major name (Alibaba, Tencent (OTCPK:TCEHY), etc.) as they essentially run as state-supported businesses. We also think that there could be buyers available for the core Yahoo business, with Verizon (NYSE:VZ) being the most likely candidate. Verizon could fold Yahoo into its recent acquisition of AOL (done at 8.4x EBITDA) and create cost synergies while growing its platform. Yahoo also has some unique assets, like Tumblr, which it paid $1.1 billion for and could be worth more than that value today.
In general, we don't think that there is much downside in the stock at its current levels, and think there could be upside, just not to the extent analysts have talked about (some have price targets above $50 for the next 12 months). Additionally, this stock is more likely to move based on the price of Alibaba's stock since it makes up the majority of Yahoo's value. Our only concern is how quick Yahoo can monetize its assets as it could see a "brain drain" from its core Yahoo business with all its public talk on selling/spinning-off assets.
Actionable Insights is a daily newsletter written by Shaun Currie, CFA, which aims to provide investors with quick, educational updates on market news with insights on possible investment opportunities. Periodically, Actionable Insights will also contribute longer investment ideas that the author produces for clients and the general public. Follow me to get notified when updates and articles are posted.
Disclosure: I/we have no positions in any stocks mentioned, and no plans to initiate any positions within the next 72 hours.
I wrote this article myself, and it expresses my own opinions. I am not receiving compensation for it (other than from Seeking Alpha). I have no business relationship with any company whose stock is mentioned in this article.