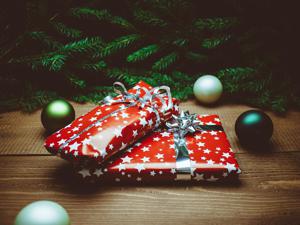 Seeking Alpha news editor Carl Surran caught my attention with his news summary about congress moving toward an agreement to lift the U.S. crude oil export ban. Surran highlighted a couple different articles, including one from Bloomberg that focused on an additional proposal to provide U.S. refiners with a tax break to help them manage the increased prices that would likely happen if the ban was lifted.
However, the part I found most interesting is the fact that congressional Democrats may be willing to agree to lift the ban, in exchange for long term extensions of the wind and solar tax credits. As a reminder, the current Federal ITC credit of 30% is currently scheduled to expire at the end of 2016, at which point it would drop to 10% for commercial installations, and nothing for residential projects.
At this point, many different ideas have been thrown around, including extending the ITC for two, three, five, or even ten years, but nothing has yet been decided. Personally, I believe that the best approach would be a steady decline in the ITC rate every year, thus providing a continuing incentive to lower costs, without the sudden drop-off. An extension something like the following would work:
| | | | | | | |
| --- | --- | --- | --- | --- | --- | --- |
| 2016 | 2017 | 2018 | 2019 | 2020 | 2021 | 2022 |
| 30% | 25% | 20% | 15% | 10% | 5% | 0% |
I see this potential deal as a solid win-win for both the US oil and renewable energy industries. While environmental groups may be against the deal, they need to realize that it will actually be a huge boost to the renewable industry in 2017 and beyond, and thus actually help continue accelerating the switch to renewables long term.
If this deal gets completed, I expect to see a short term move back up in oil prices, which would be a nice change of pace for investors in ETFs such as The United States Oil ETF (NYSEARCA:USO). Opening up exports would also have positive implications for midstream asset ETFs, such as the Alerian MLP ETF (NYSEARCA:AMLP). However, I don't expect it to end up having much effect on the current oversupply in the market, and the WTI to Brent differential is currently only $2, so that won't tighten much further either. Direct investments in oil such as the U.S. Oil ETF might see a short term spike, but the reality that no real change has been made to the market's over-supply should suppress that quickly.
On the other hand, I see this as a catalyst for a potentially large rally in the renewable energy ETFs. The Guggenheim Solar (NYSEARCA:TAN), PowerShares WilderHill Clean Energy Portfolio (NYSEARCA:PBW), and Market Vectors Solar Energy ETFs (NYSEARCA:KWT) are all trading near two year lows. Many of their individual components are trading at cheap multiples due to uncertainty surrounding their sales in 2017 once the ITC ends, so a 2-5 year extension would cause investors to dramatically increase their earnings estimates and cause shares to increase in a potentially dramatic fashion.
Buying TAN, PBW, or KWT is the simple way to participate in the sector as a whole, but those interested in taking more risk for a bigger potential reward may want to invest in individual issues, such as First Solar (NASDAQ:FSLR), Solar City (NASDAQ:SCTY) or SunEdison (NYSE:SUNE). The solar yieldco space has also been beaten down hard, and currently offers some high yielding stocks. My favorite in this space is Terraform Global (NASDAQ:GLBL), which currently yields 25%. I've written up a couple articles on the company, including this one explaining why I felt stock was a good long term investment at $7.50. It's currently in the $4.50 range, but I still believe my initial thesis is valid.
Disclosure: I am/we are long GLBL, SUNE.
I wrote this article myself, and it expresses my own opinions. I am not receiving compensation for it (other than from Seeking Alpha). I have no business relationship with any company whose stock is mentioned in this article.