I began writing investment-themed articles for Seeking Alpha (in the past I wrote for two other sites) soon after I retired after a long career spent as an electrical engineer at United Technologies Corporation (NYSE:UTX), a Fortune 50 company that competes primarily in the building and aerospace industries.

It was a great job and I got to work on a lot of neat projects including various systems intended for the Space Shuttle, B-2 Bomber, 787 Dreamliner, and F-35 Lightning II; and for elevator and HVAC equipment.
After that I figured it would be good to give back to society and disseminate some of the knowledge I had tucked away on stocks, bonds, and investment strategies. I have written articles on some of the equities currently in my own portfolio, such as McDonald's (NYSE:MCD) and Apple, Inc. (NASDAQ:AAPL), and those that I have sold off, such as International Business Machines (NYSE:IBM).
I have inked several articles on creating an optimal dividend growth portfolio as well as tools that might be useful to investors, such as the lifetime ruin probability number that retirees may want to know about. My personal blog, The Mathematical Investor, contains links to most of my writings.
Also, since I now have loads of time on my hands, in between yard work and other domestic duties, I have also had the chance to read articles others have written on SA and similar sites, paying particular attention to those related to dividend growth and retirement.
I admit I have learned a lot and even applied some of the knowledge to my own portfolio, which is now geared to the "de-accumulation" of assets.
Right now, there is one overriding piece of advice I would want to give other investors: you shouldn't always listen to me (or anyone else) and you need to think for yourself.
The Experts Are Buying (Or Selling)
I always cringe when I read articles that indicate that since a noted "expert" recommends buying or selling a stock then you should consider it too. Often quoted are the Oracle of Omaha, Warren Buffett, and Jim Cramer of CNBC's Mad Money.
Mr. Buffett, Chairman and CEO of Berkshire Hathaway (NYSE:BRK.A) (NYSE:BRK.B), owns many stocks, for diverse and sometimes contradictory reasons. He loves it when the price of a stock is declining so he, or the company itself, can buy shares at a cheaper valuation, and get juicy dividends to boot.
One of his current favorites is IBM. Berkshire has been accumulating shares since 2012, even in the face of stagnant revenue growth, and a sagging stock price, at the venerable technology company.
However, IBM might not be for everyone. Those who are withdrawing funds from the portfolio may not like a drooping stock price. Mr. Buffett himself recommended that like hamburgers, selling stocks should take place while the price is increasing. I wrote an article in this subject. You can read it here.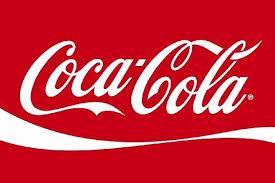 It works both ways too. In a recent SA article the author recommended that even though Warren Buffett held The Coca-Cola Company (NYSE:KO) the typical investor shouldn't necessarily be long on shares of the beverage giant themselves.
But what's not to like about Coke? The stock has paid dividends for over a century and has increased the payout for 52 consecutive years. While there are a lot of competitors in the industry the fact that Coke has operations in nearly every country on Earth, and a top-notch marketing and organization, gives it a leg up on things, creating a relatively wide economic moat.
While shares might not be cheap at this point, the P/E is 27, current shareholders needing a bit of extra income may want to hold tight since the stock yields 3.1%, much higher than you can get in the bond market for example.
What have you done for me lately?
I recently read an article written on another investment site that listed five stocks that were poised to keep boosting dividends and might make a worthwhile investment.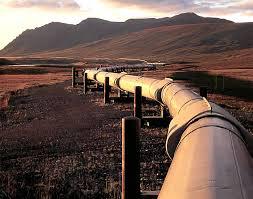 One of the companies, Kinder Morgan, Inc. (NYSE:KMI), just announced that it would instead cut its dividend by 75%. The stock itself has taken a big hit, down about 60% this year. Many others in the oil patch have also taken big hits.
While any writer can make a mistake, blindly following the investment advice in that article could have been costly for most people. A deeper dive into Kinder Morgan's finances would have been prudent.
One would have noticed that the company was highly leveraged and borrowing to fund the dividend and capital projects. The dividend payout ratio was a stratospheric 300% and the long-term debt/equity ratio was above 1.0, raising a red flag and exceeding the comfort levels of most investors. Eventually Moody's Investment Services cut Kinder Morgan's credit rating outlook and helped blow up the thesis on the company.
Apple is dead


Another continuing theme at SA is a near constant barrage of articles claiming that Apple has lost its mojo. Posts regularly count Apple out. The Cupertino, CA-based company is an also-ran, washed up tech giant according to those in the know.
A lot of the negativity started when it was revealed that legendary co-founder and CEO, Steve Jobs, was suffering unspecified health issues. Mr. Jobs eventually gave up his duties in August 2011 and died in October of that year from cancer.
Since then other supposed headwinds have been reported and discussed incessantly in the blogosphere:
1) Perceived missteps in product offerings,
2) Lack of innovation,
3) Too much reliance on one product (the iconic iPhone),
4) Smartphone market saturation,
5) Failure to update Apple TV and the MacBook Air in a timely fashion,
6) Declining iPad sales,
7) The law of large numbers.
The list of negative articles seems endless. I wrote an article myself on Apple's "demise" due to a slowdown in innovation here.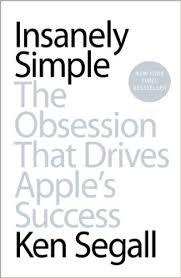 In my opinion what was lacking was a thorough discussion of the big picture, the entire Apple ecosystem and culture that was captured succinctly in the book, "Insanely Simple", by Ken Segall.
Through it all the company was actually a juggernaut. Each new version of the iPhone has sold more than the precedent version and Apple captures a significant majority of the profits in the market.
While iPad volumes and revenue have indeed decreased over the past few years Apple still remains No. 1 in the industry, outselling all other suppliers.
The company entered into a new product category this year with its release of the Apple Watch. The company has not indicated how well (or not well) it is doing but according to many sources Apple is now dominating the market.
And speaking of large numbers, Apple is:
1) No. 1 in market cap at $630B, 20% higher than the next biggest company, the company formerly known as Google.
2) Has averaged double-digit revenue and EPS growth over the last one, three, and five years.
3) Recently began a $130B dividend and stock buyback program to return more value to shareholders.
Conclusion
I write investment articles here at SA but you shouldn't necessarily take my advice. Do what is right for you. After all, it's your money. I, or anyone else for that matter, have no skin in the game when it comes down to your future.
Disclosure: I am/we are long AAPL, KO, UTX.
I wrote this article myself, and it expresses my own opinions. I am not receiving compensation for it (other than from Seeking Alpha). I have no business relationship with any company whose stock is mentioned in this article.