As the great Warren Buffett once said, "Only when the tide goes out do you discover who's been swimming naked." This is the case in the oil patch right now as many oil companies are cutting their dividends in half and headed towards bankruptcy with the price of oil dipping below $35 a barrel. Cenovus Energy (NYSE:CVE) cut its dividend by 40% this July when the price of oil was dropping below $60/barrel. One swimmer who was not naked during this downward slide is Suncor Energy (NYSE:SU).
In fact, Suncor may be the lone beneficiary of this plunge in oil prices. With oil prices expected to remain low for 2016, this could indeed be the year that SU takes complete control of the North American oil patch. Suncor is one of the few businesses in the oil sands that is still profitable after the 70% drop in oil from the 2014 highs, and like Berkshire Hathaway, it will find and acquire companies priced at great value.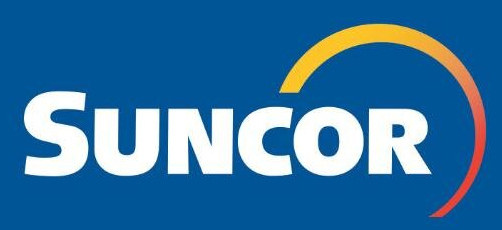 Source: Company website
Suncor Energy to Benefit in the Long Term from the Plunge in Oil Prices
There is no question that Suncor's competitors in the oil sands are on their knees right now with the oil sands operating costs projected to be upwards of $45/barrel. Suncor is investing in its ability to thrive in a low oil price environment and is expected to have an operating cost of $27/barrel, which will continue to make the company profitable as its competitors go out of business. While oil prices continue to remain low, we may see Suncor pick up a lot of these businesses which may have no choice but to accept SU's bid. Its Suncor's efficiency in the oil sands that gives it a durable competitive advantage.
Suncor Very Close to Acquiring Canadian Oil Sands
Canadian Oil Sands' (OTCQX:COSWF) (COS) management took Suncor's takeover bid as hostile; however, I believe this acquisition is inevitable since in the end it is the shareholders who will have the final say whether or not the deal happens. With oil prices expected to remain low, it is a no-brainer for COS's shareholders since they will get a premium, and if the deal does not happen, then COS may drop below $5 per share as its shareholders suffer. In Suncor's letter to COS's shareholders, it stated:
"You will be left holding shares in a company which has demonstrated negative free cash flow, about $2.3 billion in debt that is already just one notch above 'junk' status, and a strategy based almost entirely on hope - hope that oil prices will rise and that Syncrude will sort out its ongoing operational challenges."
Suncor Energy to Continue Acquisitions as the Price of Oil Reaches New Lows
There are more targets that Suncor might take advantage of in the next year as oil prices continue to drop. In addition to Canadian Oil Sands, Suncor may look to acquire Penn West Petroleum (TSE:PWT) (PWE), MEG Energy (OTCPK:MEGEF) [TSE:MEG] or Cenovus Energy.
Penn West has been underperforming for a very long time and has dropped by over 85% since oil's high in 2014. Penn West has inefficient operations and owns similar oil sand assets that COS does. This could make PWT a very likely target next year as oil prices remain low.
Cenovus Energy and MEG Energy are two other underperformers in the oil sands that are just not generating enough free cash flow to sustain their dividend. Both these companies own top tier assets in Foster Creek and Christina Lake. These assets would fit very well with Suncor's diverse portfolio. CVE and MEG stocks have dropped over 50% and 78% respectively from their late 2014 highs. Suncor could easily take over both of these companies and integrate their assets with more efficient operations.
Suncor is Thriving in a Low Oil Price Environment
Suncor has increased its quarterly dividend to $0.29 per share, and plans to increase its dividend yet again next year even though the price of oil is expected to remain low. This dividend is safe at 3.3% at current prices, which is higher than the industry average of 2.2%. In addition, SU is planning to buy back $250 million shares by the end of Q1 2016.
In Q3 2015, the company recorded a $0.28 EPS, which was much more than the analyst expected EPS of $0.18. Q3 2015 revenue was at an impressive $7.56 billion, which was more than the expected revenue of $6.9 billion. Cash flow from operations decreased only 17.5% to $1.88 billion. Suncor currently trades at a forward P/E of 23.4 and a 1.2 P/B which is absurdly undervalued considering its strong balance sheet and acquisition ability in the current low oil price environment.
Suncor will definitely take advantage of the fact that oil prices are low, and you can expect multiple acquisitions in the Canadian oil patch before the rebound in oil prices at the end of 2016. Warren Buffett sees this and that's why he upped his stake in Suncor by $240 million. Suncor is currently my third largest holding and makes up 10% of my portfolio.
Supporting Documents
Disclosure: I am/we are long SU.
I wrote this article myself, and it expresses my own opinions. I am not receiving compensation for it (other than from Seeking Alpha). I have no business relationship with any company whose stock is mentioned in this article.