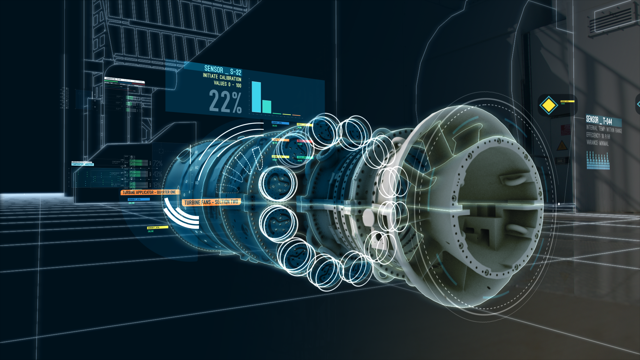 On December 16, GE (NYSE:GE) Chairman and CEO Jeff Immelt will host the company's Annual Outlook Investor Meeting to give the company's strategy and operating framework for 2016.
Here are five things to look for in GE's Annual Outlook Investor Meeting (tune in to the live stream here on Seeking Alpha on December 16 at 3:30 p.m. EST).
Transformative portfolio moves
In April 2015, GE announced it would sell about $200 billion in GE Capital assets and refocus the portfolio on its industrial businesses. At the meeting, Jeff will discuss progress to date; $154 billion in transactions have been signed, and more than $100 billion in transactions have been closed, an unprecedented effort with great speed - 18 deals in less than a year. GE also completed its $20.4 billion Synchrony Financial (NYSE:SYF) split-off - the largest-ever Fortune 500 share exchange.
Jeff will also discuss GE's largest-ever industrial acquisition, Alstom (OTCPK:ALSMY), which is bringing complementary technologies, a stronger global presence, a 60% increase in installed base, and an expected $0.05 EPS accretion in 2016. For more, please see our previous Seeking Alpha story on Alstom.
Investing in the GE Store
The GE Store - a competitive advantage to share technology, research, scale and culture among GE's businesses - is driving faster organic growth, better efficiency, and more valuable outcomes for investors. Expect Jeff to outline the GE Store's crucial role for future performance, services and backlog - even more so with Alstom.
Building a software business
In September 2015, GE brought together its digital capabilities across the company with the launch of GE Digital. The new model spearheads some of GE's latest Industrial Internet initiatives, such as the Digital Thread - digitizing and connecting GE's value chain to customers and the industry through Predix and software capabilities - and Digital Twin - creating digital models for physical assets to drive unprecedented scale, adaptability, and analytics. Look forward to more on GE's digital blueprint, set to deliver billions of dollars in 2016. Productivity will be a core focus.
Disciplined capital allocation
After completing the Alstom acquisition, the Synchrony Financial split-off, and other GE Capital divestitures, GE is on track to return more than $90 billion to investors by 2018. Jeff will give an update on what this means for 2016.
Executing on our goals
2015 was a busy year for the portfolio. 2016 will largely be about executing. GE will have to deliver on its investor goals, continue to fulfill orders and play through some of its tougher cycle businesses.
Today we operate in a slow growth and volatile world. As companies face geopolitical uncertainty, financial volatility, and other global transitions, GE is positioned to achieve world-class margins and returns through a balanced portfolio focused on productivity and the strength of GE's services business.
Tune in for more information - looking forward to the new year.
Disclosure: This post was written by the communications team at GE. For more about this announcement and for other GE news, go to GEReports.com