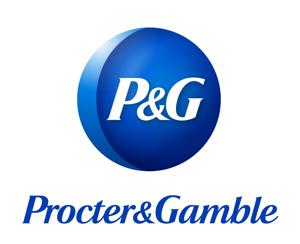 In a not very surprising move, Procter & Gamble (NYSE:PG) announced that it had filed a patent infringement lawsuit against Dollar Shave Club. P&G alleges that Dollar Shave Club is violating Gillette's (P&G's wholly owned subsidiary) intellectual property by selling its infringing razors (unauthorized use of patented technology). From reports, the infringed patent US6684513 describes a razor blade with a specific type of coating, which, according to the Gillette complaint, "provides the razor blade with excellent shaving characteristics … and promotes durability." P&G's is seeking damages and an injunction to prevent the Dollar Shave Club from selling any more of the infringing products.
This is not the first time P&G has sued to protect Gillette. Earlier this year, the company sued ShaveLogic and four of its former employees alleging that the startup used "Gillette's highly confidential information and trade secrets".
Razors are big business
While the media is quick to make this out as if this were a battle between David vs. Goliath, Dollar Shave Club is not as small as one might think. This is a company projected to generate over $140 million in revenues this year. Indeed, Dollar Shave Club is now a large player in the shaving business, accounting for ~9% of all razor sales.
According to CrunchBase, Dollar Shave Club has received funding from 17 different sources totaling around $163.5 million. This includes $90.7 million of Series D funding which would value the company north of $600 million, according to the WSJ.
In other words, Dollar Shave Club is not the small company many assume. They are a well funded, venture capital backed business, hardly your typical "startup".
Indeed, there has been a flood of other well financed players in the booming razor subscription service industry, including Harry's, which has raised well over $280 million since 2014, including buying a factory in Germany, and is valued at $750 million, and Dorco USA, a South Korean manufacturer which so happens to supply most of Dollar Shave Club's shaving products and sell them significantly cheaper.
Though, even Dorco has been accused of stealing Gillette's intellectual property. According to a New York Times article, P&G sued back in 2008 alleging that its patented technology, trademarks and packaging had been copied in "an attempt to trade off the innovation and reputation of razors developed by and associated with Gillette". That lawsuit was eventually settled, though the terms were not disclosed.
Conclusion
There is little doubt that Gillette is hurting from the increased competition. Volumes are down in P&G's grooming segment, which includes Gillette, while a lot of the growth is being siphoned off by these lower cost razor subscription services.
Nevertheless, regardless of the outcome of the lawsuit, P&G needs to be careful to not be seen as a bully here. Dollar Shave Club has many fans, especially among millennials. P&G is already being vilified on social media for the suit. Given that P&G's brands are by far its most important assets, the reputational damage could outweigh the benefits from beating a copycat razor seller.
Disclaimer: The opinions in this article are for informational purposes only and should not be construed as a recommendation to buy or sell the stocks mentioned. Please do your own due diligence before making any investment decision.
Disclosure: I am/we are long PG.
I wrote this article myself, and it expresses my own opinions. I am not receiving compensation for it (other than from Seeking Alpha). I have no business relationship with any company whose stock is mentioned in this article.