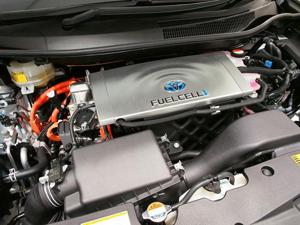 Sometimes you believe you know how the future will unfold regarding a certain technology, you know it will be big, you invest into some relevant companies of the sector - and you lose money.
Today, many experts and industry participants are totally convinced that the fuel cell [FC] and hydrogen [H2] economy is poised for becoming a mass market. E.g. Japanese industrial giant Toshiba (OTCPK:TOSBF) emphasizes its commitment to "realizing a hydrogen economy in which hydrogen produced with zero carbon emissions using a renewable source of energy is fully utilized."
But let's have a look back on how the market for photovoltaic modules developed from a niche into a mass market. Many PV manufacturers entered into the market in the 2000s and invested heavily into capacity expansion.
Today, only few of them are rewarding early investors with reasonable yields, many went bust. At the beginning of the boom, it was almost impossible to pick the winners - some of them even were not listed at that time. Among the safer bets were manufacturers of PV inverters and silicone suppliers.
Having learned from this experience we should explore alternative ways to participate from a probable boom of the hydrogen and fuel cell ecosystem:
H2 production technology
H2-storage & distribution: equipment suppliers, builders and operators of fuelling stations
Fuel cell systems, components and materials
Further ideas came to my mind, e.g. manufacturers of fuel cell powered vehicles and equipment; fuel cell production and automation technology; operators and distributors of large-scale fuel cells for combined heat & power applications. However, at current stage I don't think these ideas are strong enough to make a H2/FC bet out of any of them.
H2 production technology
In order for the hydrogen economy to become a reality, the availability of cheap and clean methods for H2 production is paramount. Several solutions and technologies have been proposed in recent years for the supply of hydrogen.
There are two types of low temperature electrolysis: Alkaline and Proton Exchange Membrane (PEM). Based on the cost, capacity and use of it the one or the other is preferred.
Currently, Canada based Hydrogenics Corporation (NASDAQ:HYGS) which dominates both approaches seems to be the market leader. The company also designs, develops and manufactures PEM fuel cell products and power-to-gas solutions and has know-how in renewable hydrogen fueling stations. Manufacturing plants are located in Canada and Belgium, with a satellite facility in Germany. The company partners with European utility group E.On (OTCQX:ENAKF) for the implementation of large scale hydrogen projects.
There are only few relevant PEM competitors, among them ITM Power (OTC:ITMPF) which boast projects with a German utility. The most dangerous competitor could be German industrial group Siemens (OTCPK:SIEGY) which is cooperating with Linde (OTCPK:LNAGF) and actively develops its Silyzer product line.
H2-storage & distribution
FC/H2 is not only a technology challenge but also an infrastructure one. Huge investments have to be made for fueling stations and storage equipment as well as liquids transport facilities in case that no on-site production is in place.
In Germany and several neighboring countries as well as in Japan, a range of big industry stakeholders have joined forces in order to share the burden of necessary investments.
There are also serious initiatives in North America. E.g. in California, Air Products (NYSE:APD) is supplying fueling stations with hydrogen made from renewable sources. In May 2015, Air Liquide (OTCPK:AIQUF) and Toyota (NYSE:TM) announced a collaboration to develop a fully-integrated hydrogen fueling infrastructure in the Northeast U.S.
The French global number one in the gases sector has just recently announced its acquisition of Airgas (NYSE:ARG) and is strongly committed to the H2 society. In a similar position is its German key competitor and former number one Linde.
These two leaders are spearheading initiatives in all major regions. They clearly have the financial power and worldwide reach to be protagonists of the implementation of H2 societies. Beyond their involvement in ramping up the fueling infrastructure they are also best positioned in the production and distribution of the gas.
Some industry participants believe that public filling stations will not be ubiquitous fast enough. This is why Honda (NYSE:HMC) is investing into the development of a Home Energy Station in a joint venture with Plug Power (NASDAQ:PLUG). Owners of a FCEV could refuel in their garage like you can with a battery EV.
This might sound like a very expensive idea, but as an integrated solution with renewable energies, natural gas supply, storage and combined heat & power facilities it could make sense. Several other companies have presented similar solutions.
Fuel cell systems, components and materials
The first companies that pop up to investors that look for FC/H2 companies are often manufacturers of fuel cells like FuelCell Energy (NASDAQ:FCEL), Plug Power or Ballard Power Systems (NASDAQ:BLDP). Besides these specialists there are several competitors owned by large industrial groups like Toshiba or General Electric (NYSE:GE). Furthermore several major market participants are privately owned. Spin-offs of research institutes should be considered too.
Probabilities are high that some of these players will be very successful within some years, some will find a profitable niche and others will diminish. However, it appears to be very difficult to decide how each of them will end. Due to this uncertainty, only risk-seeking investors should put their money on these in my opinion.
More predictable might be suppliers of key components and materials like plates and membranes. E.g. 3M (NYSE:MMM) is supplying widely used materials like ultra-low viscosity fluoroelastomer and ceramic fibers. However, to my understanding, this will never be a major pillar of 3M's overall business.
More exposure to the FC market has Toray (OTCPK:TRYIF) that is a supplier of key FC materials and Toyota's fuel cell vehicle. In June 2015, it acquired Solvicore/Greenerity, a leading European supplier of membrane electrode assemblies and related compounds, to be used in FC and water electrolysis applications. In addition, Toray is an important supplier of carbon fiber composite materials used for pressure vessels and other applications.
Another interesting pick could be the leading catalysis and materials science company Johnson Matthey (OTCPK:JMPLF) with its fuel cell components division.
Conclusion
To me, the alliance of leading car manufacturers, gases companies, utilities, technology suppliers and even some oil&gas groups is very convincing. I believe that within 10 years there will be a strong infrastructure in key markets and fuel cells will be mass produced at competitive costs.
"Batteries versus fuel cells" is a similar battle like "photovoltaics versus solar concentration." There is a place for both but in the long term fuel cells should prevail in key applications in a similar way as PV can be considered the winning approach today.
Currently, there is much uncertainty regarding the evaluation of listed and non-listed fuel cell developers and manufacturers. Research labs, specialized companies and industrial conglomerates could be among the future champions.
Hence, in my opinion the safest bets to participate in this huge market opportunity are gases companies with extensive involvement as well as selected materials suppliers. Among pure players, Hydrogenics with its broad technology portfolio and good market position is the most appealing to me.
Disclosure: I/we have no positions in any stocks mentioned, and no plans to initiate any positions within the next 72 hours.
I wrote this article myself, and it expresses my own opinions. I am not receiving compensation for it (other than from Seeking Alpha). I have no business relationship with any company whose stock is mentioned in this article.
Editor's Note: This article covers one or more stocks trading at less than $1 per share and/or with less than a $100 million market cap. Please be aware of the risks associated with these stocks.