Goldman Sachs (NYSE:GS) predicted that the price of oil will fall to $20, from the current price of $35. The company cited weak fundamentals for oil on top of the current weakness due to OPEC's refusal to cut production. The $20 a barrel level is the breakeven cash cost for highly levered U.S. shale producers. Therefore, if the price of oil falls below $20, these producers would have to cut production to reduce losses.
Some investors are wondering if the Goldman Sachs call for $20 oil is marking a bottom for the price of the commodity. I remember back in 2008 when Goldman Sachs was calling for $200 oil when the price peaked just under $150. That did mark a top back then. However, we have to look at the actual fundamentals to get a solid gauge on where the price of oil will go from here. I analyzed the supply/demand situation to determine where the price of oil is likely to go in 2016.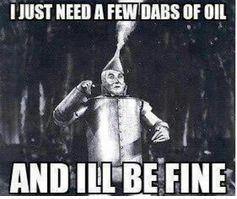 picture source: pinterest.com
Supply and Demand
OPEC's decision not to cut production levels even when an ample supply was already present in the market led to oil's price decline since mid-2014. OPEC's production levels actually rose in November by 50,000 barrels per day to 31.73 million barrels per day.
The global oil supply increased by the same 50,000 b/d to 96.9 mb/d in November. Worldwide demand for oil is averaging about 92.88 mb/d. Therefore, there is an excess of about 4 mb/d being produced. The global demand is projected to increase by about 1.25 mb/d to 94.13 mb/d in 2016 as global growth is expected to rise to 3.8% in next year over 3.3% in 2015. That would still leave an excess supply of 2.77 mb/d. This is likely to lead to further weakness in the price of oil. At the very least, this supply/demand situation doesn't create a reason for the price of oil to increase. Until we see the quantity demanded higher than the quantity supplied, the price of oil is not likely to make significant gains.
Another factor that is likely to increase the supply of oil is Iran's increased production. Iran said that it would export an additional 500,000 barrels per day when U.N. sanctions are lifted. This would bring Iran's production to 1.6mb/d. Of course the 500,000 b/d is what Iran said they would export. Iran could ramp production much higher than this. Back in 2004, Iran produced 3.9 mb/d. Therefore, it is possible that the country could return to those production levels over time. If Iran returns to its previous production level, the supply glut will be higher than it is now. This increase in supply is likely to keep the price of oil depressed. If the excess supply increases, the price of oil is likely to fall further in 2016, below $30. If the supply glut remains the same, I expect the price of oil to be range bound approximately between $35 and $50.
What should investors do?
Without any positive catalysts, I don't see any reason to own stocks that are highly levered to the price of oil. The supply/demand situation suggests continued weakness in the price of oil. Therefore, the companies that have high debt and weak balance sheets are at risk of bankruptcy. If a company is unable to profitably produce its product, it is not worth owning as an investment. I also would not want to own a company that is expecting to earn less revenue and less earnings going forward. That is why I haven't recommended any oil-related stocks over the past year. I won't recommend any until a positive catalyst arises.
The obvious stocks to avoid are the most highly levered companies with poor balance sheets such as Exco Resources (NYSE:XCO), Goodrich Petroleum (NYSE:GDP), and Midstates Petroleum Company (NYSE:MPO). These companies are highly levered with negative earnings. The consensus EPS are expected to show higher losses next year than this year. These are the companies that are likely to go bankrupt if the price of oil drops further. These companies could also go bankrupt if the price of oil stays about the same.
What I would do is wait for a positive catalyst to arise and buy an oil major such as Exxon Mobil (NYSE:XOM), Chevron (NYSE:CVX), and BP plc (NYSE:BP). These are the companies that are most likely to survive this oil-related downturn. They pay generous dividends and will rise when a positive catalyst surfaces. OPEC cutting production significantly would be a welcome catalyst for the oil industry. Higher than expected demand for oil would be another catalyst for a rise in the price of oil. However, there are no signs of those events happening any time soon.
Disclosure: I/we have no positions in any stocks mentioned, and no plans to initiate any positions within the next 72 hours.
I wrote this article myself, and it expresses my own opinions. I am not receiving compensation for it (other than from Seeking Alpha). I have no business relationship with any company whose stock is mentioned in this article.
Additional disclosure: For analysis on stocks that are likely to outperform the market over the long-term from a top ranked blogger (according to Tipranks) consider joining my subscription service. Click LEARN MORE below to join.
Editor's Note: This article covers one or more stocks trading at less than $1 per share and/or with less than a $100 million market cap. Please be aware of the risks associated with these stocks.