"When companies with outstanding businesses and comfortable financial positions find their shares selling far below intrinsic value in the marketplace, no alternative action can benefit shareholders as surely as repurchases." - Warren Buffett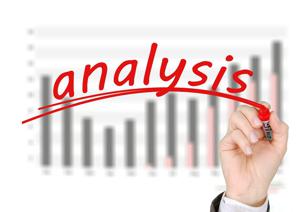 One of the most commonly referenced terms in the financial world today is share repurchases, so it is best to elaborate on them and why it can be advantageous. Though elementary to many, a share repurchase is when a publicly traded company buys stock in its own company in the open market (or by offering shareholders the option to give their shares up directly to the company at a fixed price).
When shares in a company are being undervalued by the market, a repurchase would be a smart investment on behalf of the business as they are gaining equity at a fair valuation. For shareholders the benefit is a duality: a new major buyer in the market creates greater demand and less supply, keeping prices steady or causing them to rise, and when fewer shares are available to the public earnings per share rise. Plus, an announced buyback signals the company is confident in itself, which can cause investors to also have greater conviction in a company.
That being said, you likely noticed that the Buffett quote above was specific in saying that buybacks are a positive only when companies "find their shares selling far below intrinsic value in the marketplace." Only when a company believes its shares are trading at a reasonable discount to its true value is a share repurchase fully beneficial to investors and the business. I am going to take a look at three companies and attempt to share if I think their buybacks are the right move for shareholders. I believe these three situations can be applied across a variety of companies.
The Buyback King:
Apple might be the company who first comes to mind when stock buybacks are brought up, but I would like to share a different company that is in the zone, AutoZone (NYSE: AZO). As a growing company (consistently positive same store sales) AutoZone invests in themselves instead of paying back dividends to shareholders. Management has realized the attractive price their stock is/was and announced a $750 million buyback at the end of March and beginning of October.
Management has a strong history of buying back shares, since 1998, the Board of Directors has authorized over $15 billion in buybacks leading shares outstanding to fall from 60 million in 2008 to just over 30 million currently. Though Auto Zone's massive buyback effort is financed by issuing new debt, staggering debt over many years at very low interest rates. Interest expense resides at $170 million per year, but AutoZone produces about $1 billion in cash flow per year, which is more than enough to service debt and pay it down. Ultimately investors should be happy with AutoZone's creative method to give cash back to shareholders while profiting from shares continuing to rise.
Carrying the lowest P/E ratio and highest profit margin in comparison to other publicly traded auto parts stores (Advance Auto Parts and O'Reilly Auto Parts), over 5,000 AutoZone stores present an interesting option for investors. The AutoZone pledge shows how this company attempts to differentiate themselves. "AutoZoners always put customers first! We know our parts and products. Our stores look great! We've got the best merchandise at the right price." These encouraging guidelines pose an attractive storefront that encourages customers to return.
The Buyback Risk:
Sometimes, Wall Street can be split on a company and buybacks become a risky endeavor with the share price able to move significantly in either direction. I recently wrote about Chipotle (NYSE: CMG) (SA Pro article), and their buyback noting:
"For starters, the board has recently approved a $300 million share repurchase, which will be added to the current $1 billion buyback. Certainly, those who believe in the company long term applaud the company for buying shares at a beaten down price."
At the time the E. Coli incident had recently driven Chipotle's share price down, and even though Chipotle was confident in their buyback, it seemed to be a risky proposition. Betting that investors would not drive their stock down significantly in the near term, Chipotle decided to add to their share buyback. I would compare this in loose terms to Valeant Pharmaceuticals (VRX) hypothetically deciding to buyback shares after their legal troubles and significant stock drop. Chipotle was trying to set a positive tone for investors who believed in their stock, but the buyback itself cannot stop events that transpire.
News recently broke claiming more E. coli cases have been linked to Chipotle, separate from the initial incident. Though many believed in the company after the first incident calling it a one time event (myself included), the company knew they were already taking a risk in buying back stock with earnings set to take a hit. The latest news has set shares tumbling, rightly so, as this news will continue to put a damper on sales. Though Chipotle no doubt still believes in their company in the long term (as do some investors), those who harbor a bearish view in the short term see Chipotle foolishly paying for an overvalued and declining company in the near-term due to E. coli effects and destroying shareholder value. Buybacks certainly carry a fair amount of risk for a variety of companies.
The Prop-Up Buyback:
Growth is low or non-existent, but a company still wants earnings per share to grow. Carmax (NYSE: KMX) embodies this case with their repurchase of 7.7 million shares ($445 million) during their latest quarter, with the ability to still purchase an additional $1.55 billion worth of shares. The first red flag for Carmax is the financing of this buyback. Carmax has fueled their buyback through the addition of debt, their revolving credit facility currently has around half of its $1.2 billion outstanding.
One would think if a company is using debt to buyback stock, their shares would certainly appear to be at an attractive price point and poised for growth. Unfortunately, this trend is not evident at Carmax. In their last quarter, revenue rose a measly 4.1% while net income sank 1.4%, Carmax was hurt by the uptick of new car sales from dealerships offering attractive incentives. Currently, Carmax claims their only source of growth is from opening new locations so it surprises me they are not using their capital to accelerate this opportunity. Furthermore, at 17 times earnings (as of writing) the company seems to be overvalued for a stalling business.
One may argue that the cycle of buying new cars will lead to a surplus of used cars to be sold in a few years, leading to attractive prices for Carmax and higher demand in the used car industry. Still, this cycle will take years to come to fruition leaving the buyback seemingly taking place too soon. Though EPS growth propped up by the current buyback may attract some investors, when looking into Carmax further, the lack of growth seems to make this debt-financed buyback one to disagree with.
Repurchasing shares has become the new regular for companies. With announcements coming left and right it is important for investors to discern if the company is doing the right thing. Ultimately buybacks can increase or decrease shareholder value. Comment buybacks you see that fit into these categories or others.
Disclosure: I/we have no positions in any stocks mentioned, and no plans to initiate any positions within the next 72 hours.
I wrote this article myself, and it expresses my own opinions. I am not receiving compensation for it (other than from Seeking Alpha). I have no business relationship with any company whose stock is mentioned in this article.