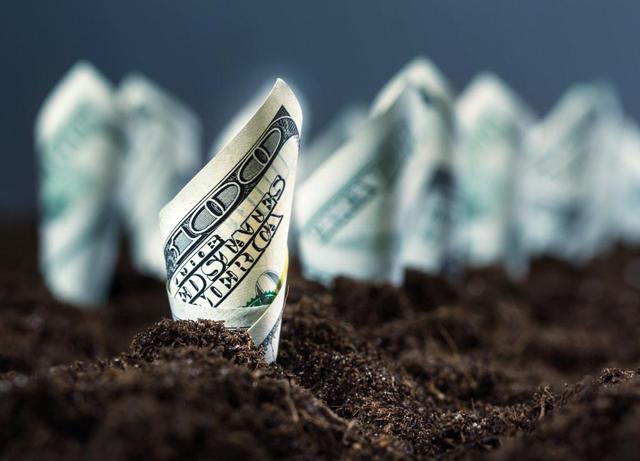 Everyone should have some cash on hand whether to cover emergency expenses, six months of living expenses, or when you just don't want to be in the market. But, for the past couple of years, the interest rates offered by the big banks and brokerage houses on their traditional money market funds and other deposit savings vehicles have been nothing short of abysmal, averaging about 0.1%. This is just about the equivalent of putting your money into a Mason jar or under the mattress. My philosophy is that all your money should be working for you all of the time. For me, 0.1% just doesn't cut it as an adequate return on my cash assets. Luckily, there are better alternatives for stashing your cash.
Short Term Bond Funds
One clear option is to use short-term corporate or municipal bond funds. These funds typically invest in bonds with maturities of two years or less. As long as you pick a fund that invests in only investment-grade paper, the credit risk is negligible. However, market risk (rising rates) is still an issue but mitigated by the very short maturities of the bonds that make up the fund. All of the major fund families (e.g. Vanguard, Fidelity, T. Rowe Price, etc.) have short-term bond funds. Pick your favorite family, but be cognizant of the expenses/fees that management takes from the fund as this can materially lower your returns. I have used both Vanguard and Fidelity. Both are excellent fund families and you would not go wrong with either. I prefer Vanguard as it has some of the lowest management fees in the industry. The two Vanguard short-term bond funds I have used the last few years are listed below:
Vanguard Short Term Investment Grade Fund (MUTF:VFSUX)
Vanguard Short Term Tax Exempt Fund (MUTF:VWSUX)
As of today, the SEC yield on the corporate bond fund is 2.12%, and on the tax exempt bond fund, 0.55%. The average maturity of the bonds in the tax exempt fund today is quite low at 1.6 years, and the current yield reflects this very short maturity. Currently, I'm parking some cash reserves in the corporate bond fund because the tax exempt fund yield is low.
There is one potential drawback to using either of the Vanguard funds listed above. Many and maybe all Vanguard funds other than their traditional money market funds include frequent trading restrictions. After making a redemption from either of the listed funds, the investor may not purchase additional shares of the same fund within a 30-day period. Yes, this is a bit of a pain, but I've found it workable over the years.
Online Banks
The other alternative I have found and currently use is online banks. These banking institutions exist online as websites and do not have retail outlets. The online banks don't have all the services that are provided by your local brick-and-mortar banks, but they also have a lower operational cost structure, allowing them to offer better rates on deposits. The online banks offer traditional money market accounts, high-yield savings accounts, and certificates of deposit. I've compiled a list of those online banks that offer the highest interest rates and have good ratings for problem-free transactions and attentive and helpful customer service staff. All are FDIC insured and all are rated at least 4 star by Bankrate.com.

The rates, at first glance, don't seem very impressive, but once you compare them to what you are typically getting on your brokerage settlement account or the money market fund tied to your brokerage account, the rates above start to look much better. For example, the Vanguard Prime Money Market Fund, which is also often used as a brokerage settlement fund, currently yields 0.21%. The savings account rates in the table above are roughly 5x higher. If you are letting your cash account sit in a standard money market account currently, the above list of online banks provides a much higher paying alternative.
Disclosure: I am/we are long VFSUX.
I wrote this article myself, and it expresses my own opinions. I am not receiving compensation for it (other than from Seeking Alpha). I have no business relationship with any company whose stock is mentioned in this article.