The US GDPNow Dec 23 read for Q4 undershot even the most pessimistic of consensus forecasts (blue band below), coming in at 1.3% (seasonally adjusted annual rate-green line) on large downward revisions in real consumer spending growth and residential investment growth.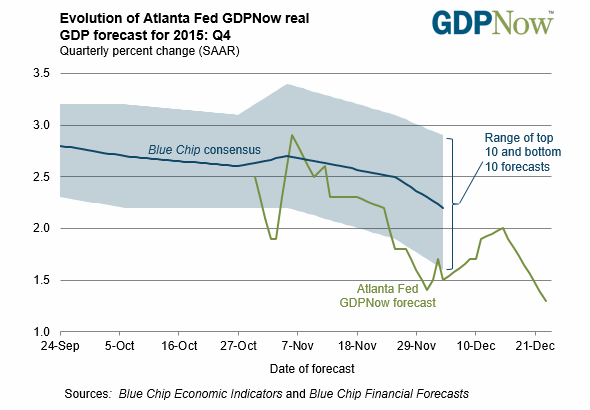 Canada too is setting up for another weak quarter coming in with zero growth in October after contracting in September and broad weakness across manufacturing, utilities and retail trade. See: Canada's GDP unchanged in October.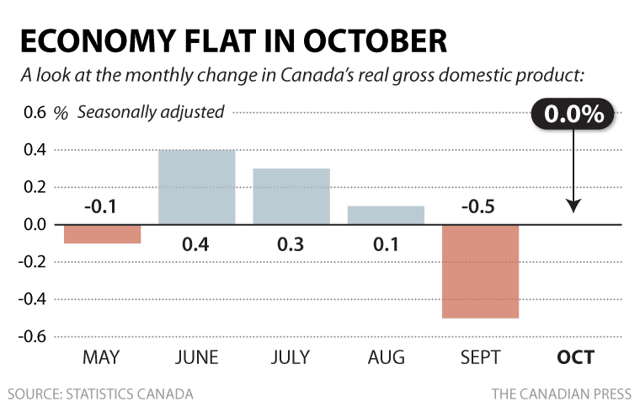 The fact that a 32% plunge in the loonie against the US dollar (Canada's largest trading partner-and the biggest economy in the world) has only brought ongoing weakness in Canadian manufacturing and retail trade, shows just how anemic demand continues to be this cycle.
With faltering growth on both sides of the border, the Bank of Canada wants to 'stimulate' wherever possible. But in truth, after years of near-zero rates, and an already pummeled currency, the BOC has next to no monetary kindling left to ignite any fires of demand today. Unlike the stimulus driven 'V' rebound in 2009, this downturn is no quick fix. It will take a firming in commodity demand led by an organic rebound in the US economy. There is little reason to expect that we will see that for some time yet. Paying back for the 2009-2014 cycle's monetary excesses, will be a slow process.